In the world of sea, we have all kind of beautiful and amazing creatures which the joy of nature are simply. Like little fishes which are cute, colorful and calm. But among such naïve creatures live those who are danger in disguise.
Yes, I am talking about the soft, fluffy jellyfishes which appear like a floating calmness, but in reality, they are ranked as one of the most dangerous creatures of undersea due to their stinging ability. Today we will be looking at the top 10 most dangerous jellyfish in the world.
Most Dangerous Jellyfish
Sea Wasp Box Jellyfish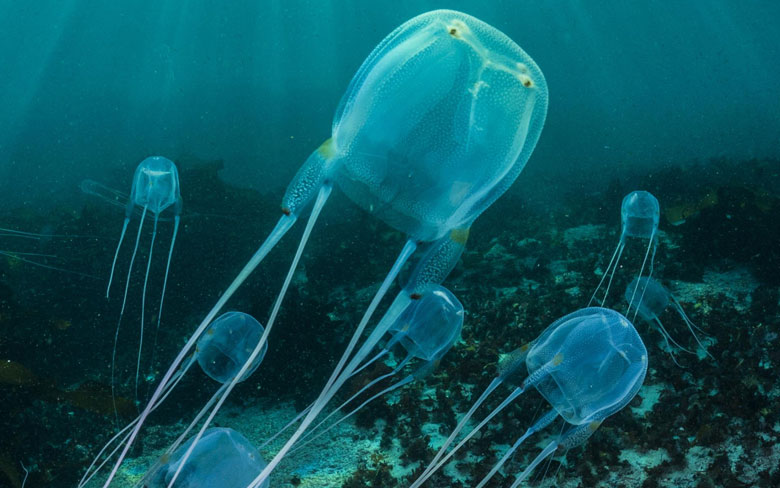 Image Source
Box jellyfishes are named as the most dangerous type of jellyfishes as their stings ae fatal. It has 15 tentacles on which small microscopic darts are found. These darts are full of venom and cause death within minutes of a sting.
Each tentacle has enough venom to kill nearly 60 people. The intensity of the venom is so high that it is reported that some people died before the venom was active as the venom caused shock and pain, and this led to death. According to some survey, it has killed 5568 people since 1954.
Irukandji Jellyfish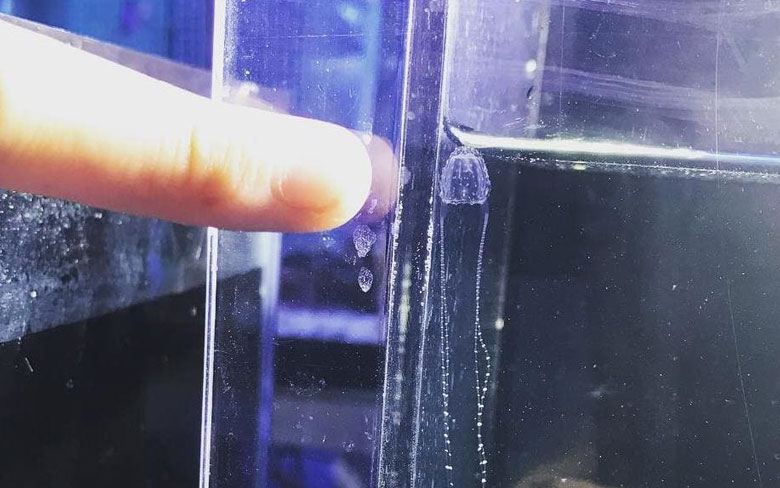 Image Source
Another type of box jellyfish which is so small in size that it is almost impossible to see with the naked eye. The size is measured by 0.2 inches, and it is transparent in color. Since box jellyfishes have various dangerous types, this is also considered very dangerous.
The venom it contains is 100 times stronger than a cobra. The stinging pattern determines the treatment. If you have been stung by a single time, then it can be treated but if the stung has been done multiple times than the death is not far. Its symptoms include muscle cramps, pain in the kidney, vomiting, headaches, tachycardia.
Portuguese Man O' War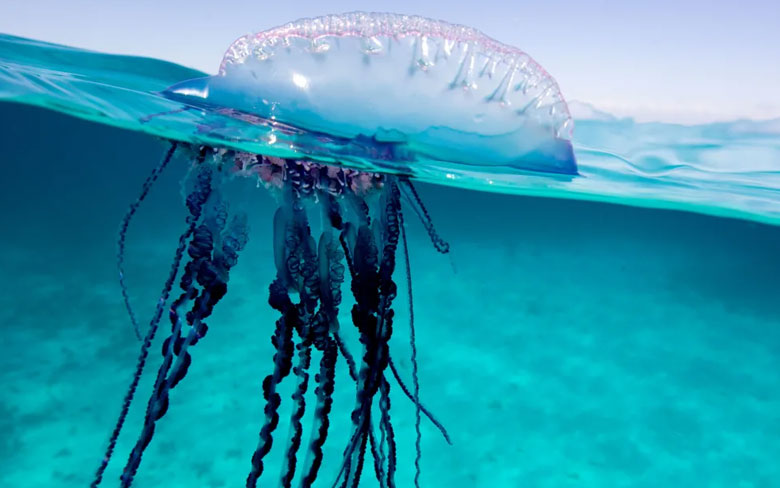 Image Source
An interesting fact about this jellyfish is that it is not even a jellyfish. It is, in fact, a colony of organisms which live together and work together for their survival and protection; that is why they are named after the 17th-century naval ship.
The amount of venom it contains is considered one of the most dangerous as it can leave you in serious pain for several days after you have been stung. Moreover, your body will have the mark like a whip where it has stung you.
Another interesting fact about this jellyfish is that the whole body that is the tentacles and the bell; each part has venom and it all can inject you with toxic.
Cannonball Jellyfish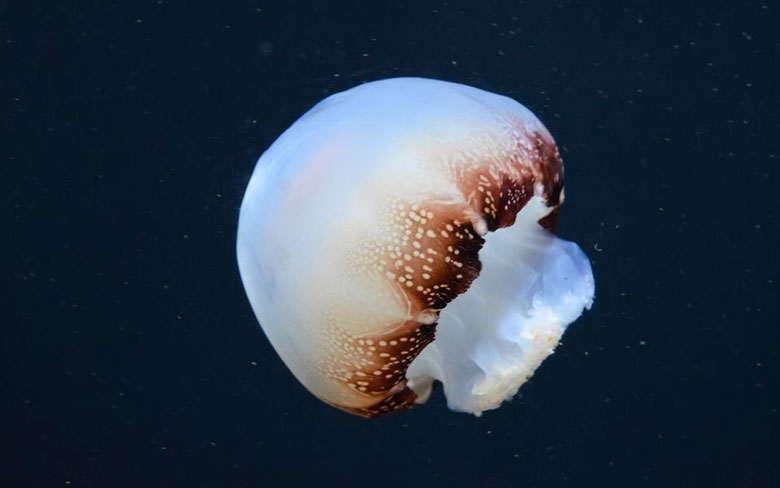 Image Source
Though this jellyfish does not kill anyone, the venom is toxic enough to leave in pain for days. It has venom but is rarely found harming humans.
But due to the rare happening of stung, it is named as dangerous jellyfish. It looks like a cloud, and it is harmless until it is provoked.
Moon Jellyfish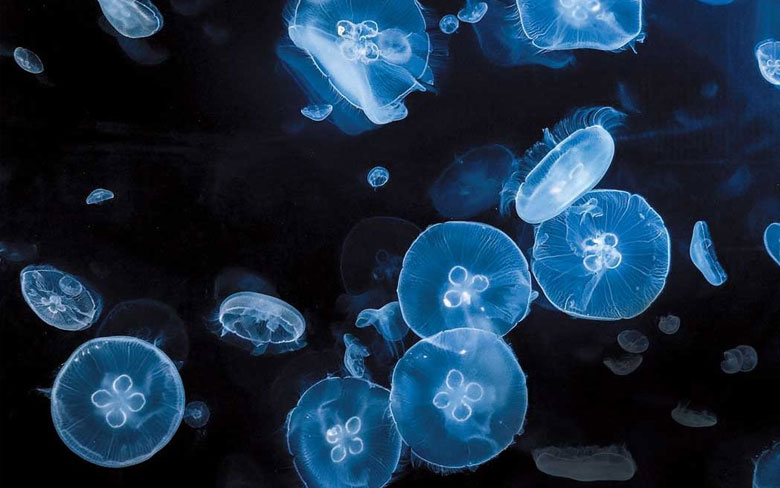 Image Source
Due to their very common presence in sea, they are termed as dangerous. They are harmless, and they don't attack humans at all. But they are present in a huge number everywhere and causes serious trouble to swimmers.
Plus, their size is also large, which cannot be ignored or avoided. It is not like they don't have venom; they do have good quality, and they only used when they feel threatened.
Lion's Mane Jellyfish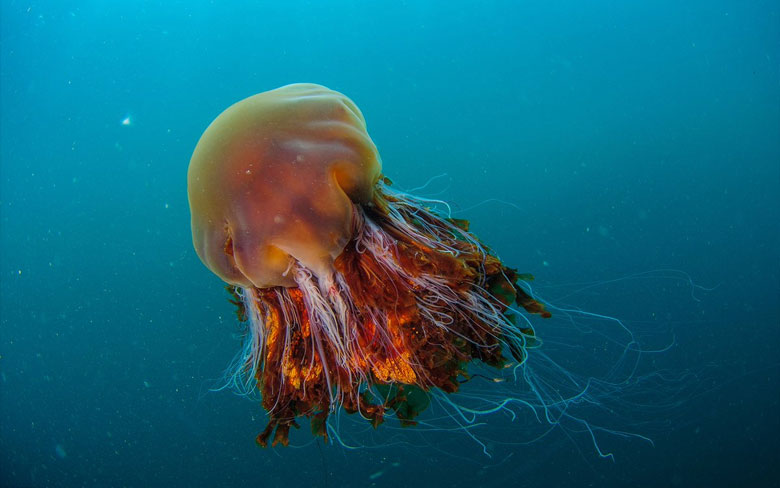 Image Source
A very beautiful and attractive jellyfish you can ever find is known as lion's mane jellyfish. The size is impressive, and the bell is too beautiful.
But it must not be forgotten that no matter how pretty they look; they have a huge amount of venom in them and they don't hesitate to use them when in need. Their sting can leave you in serious muscular pain, which can lead to death.
Sea Nettle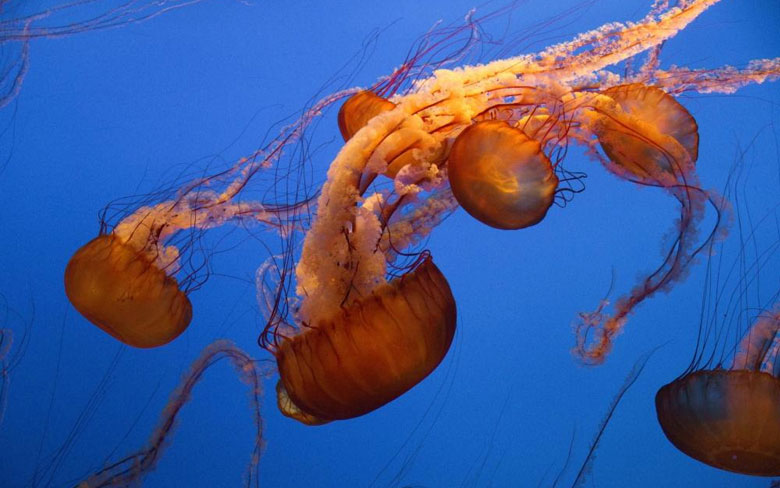 Image Source
They have long tentacles, often found in the bay area off East Coat of United states. The tentacles are almost 6 feet in length, and there are 24 tentacles in Sea nettle. Despite their outer looks, they are very dangerous as they can cause serious pain, which can feel like death but thankfully, the stings are not deadly.
Purple Jellyfish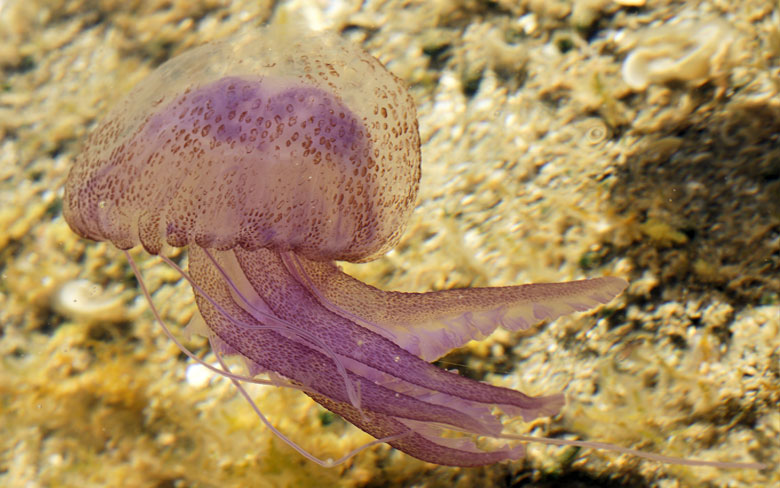 Image Source
This type of jellyfish is known for long tentacles, which possess a huge amount of toxic material. Due to the purple translucent bell body, it is known as purple jellyfish. It is commonly found in the Atlantic, Pacifica and Indian Oceans.
Though it is not a killer jellyfish, it stung to such intensity which leaves in you in pain for several days. Other symptoms include anaphylaxis, which is an allergic reaction and lesions.
Comb Jellyfish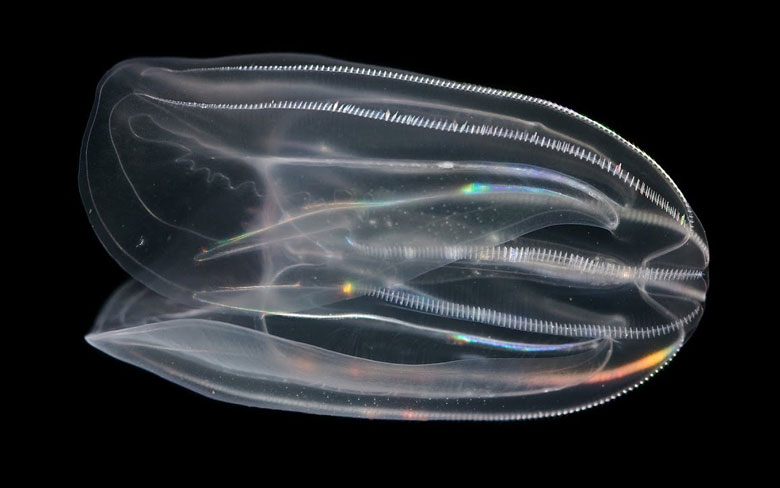 This jellyfish is famous for the huge number of species it has, which is over 100. The name is given due to the reason of its structure which has 8 rows of comb-like cilia. These rows scatter light which often looks like rainbow effect.
It is found in different types of water like polar tropical or even temperate. It is not dangerous, but its sting can leave you with serious episodes of pain for many days. It is to be understood that venom is used to capture the prey and to protect themselves from attacks. It is not known for harming humans.
Diplulmaris Antarctica Jellyfish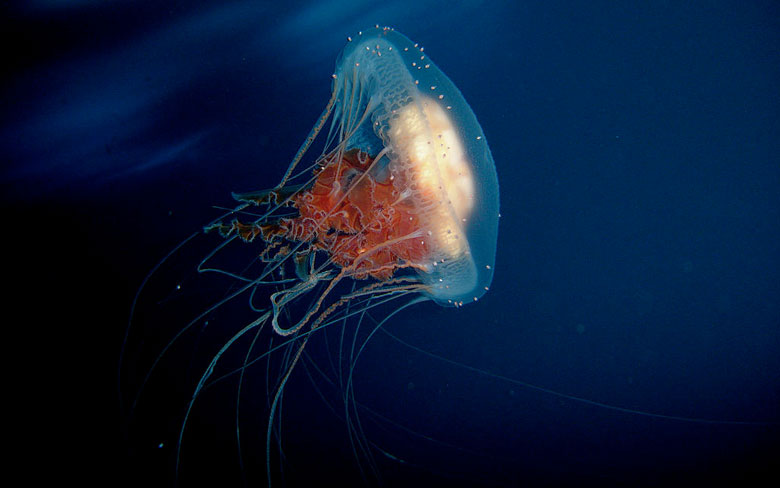 Image Source
This type of jellyfish is often seen in pictures, and they saw huge. They are indeed huge, but they are not as dangerous as box jellyfish or others. Thy does possess venom, but the use is for the capturing of prey only.
The number of tentacles can vary from 16 – 48 depending upon its bell size. But it should be noted that this jellyfish can attack you with its venom if you try to kill it or even disturb it. The stung can cause pain in muscles, and the pain can be felt for many days if not treated immediately or properly.