Dogs are considered the most loyal animal to men and women of course. They have proved their instinct of loving and care on countless occasions. Regardless of their size and strength, they have been giving us protection, fun, and most accountable companion.
But there are some circumstances which can lead any dog into an aggressive state, and that is when these dogs become dangerous.
Today we bring you a list of most dangerous dog breeds in the world. These dogs are born into such lineage which often explains their dangerousness.
It can be due to their size or their bite force; if not trained properly or being provocative around them, these dogs can become dangerous beyond our imagination. For instant, chihuahuas sink their teeth into vets which proves their menacing level. So, let's have a look at the list.
Most Dangerous Dog Breeds
St. Bernard
This breed belongs to snowy areas like the Swiss Alps as these giant dogs are known for the rescue they do to people who are stuck in the snow. By nature, they are large and friendly dogs, but they can be aggressive and dangerous if they are not properly socialized. One reason for such irrational behavior can be pegged to their huge size which often gets in the way of trouble.
Related Accessories:

Great Dane
Despite being huge dogs, they are mostly sweet, friendly and patient with children. They can be as tall as an adult human being when they stand on their hind legs. But since they make excellent guard dog, they are also known for the fatalities they have caused.
Related Accessories:

Bull Terrier
These dogs are special ones as they are not large or huge, but they are very muscular and make excellent dog fighters. Bull terriers have a strong ability to dive for their prey which makes them dangerous around kids and other animals. They can be quite quick to react, and this has been regarded as one of the dangerous instincts of Bull Terrier.
Related Accessories:

Siberian Husky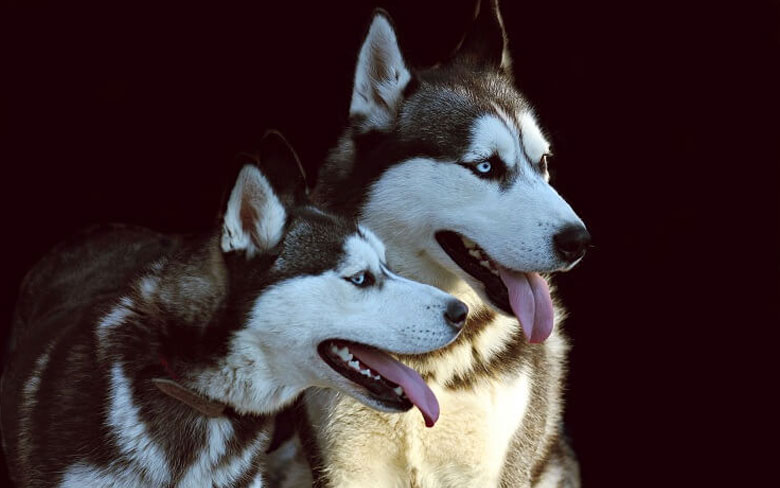 By nature, these are lively and striking dogs that are always full of energy and playfulness. Due to their instinct of going out more often and their natural desire to please their owners, they can be termed as dangerous as well. Another important thing about them to remember is that if they are not trained properly, they can be among the most dangerous dogs.
Related Article: Types of Huskies
Related Accessories:

Chow Chow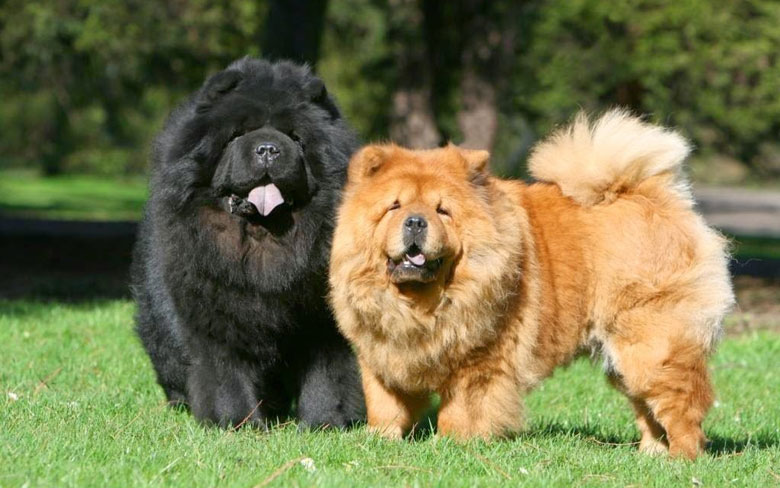 This breed is from East Asia, and it is also known as Songshi Quan, which means "puffy-lion dog." It is perhaps due to their physique traits of small ears and bushy manes. They have a very powerful bite force of 220 pounds per square inch (PSI), and that has been termed as dangerous since its habit of protecting their owners can sometimes get out of hand and create a frenzy type of situation.
Related Accessories:

Belgian Malinois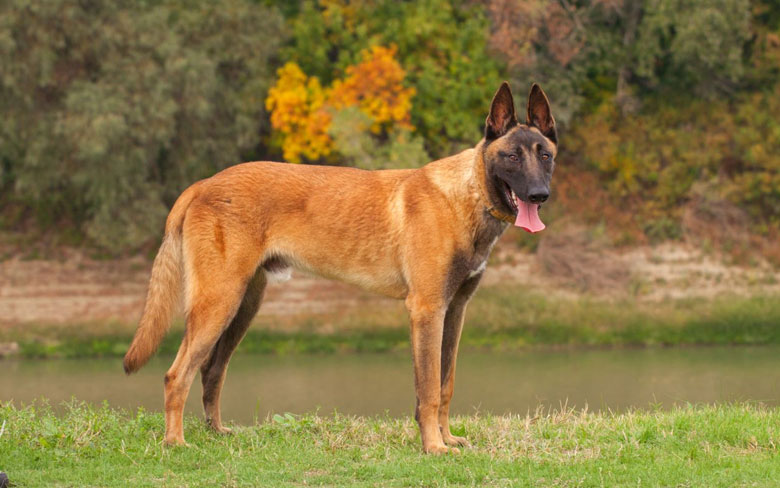 Basically, Belgian Malinois are known for their guarding nature; that is why; they are mostly included in the police squads. These herding dogs are considered to be very intelligent, but their positive, energetic behavior can easily get provoked majorly around small animals and small children. You can imagine their dangerous and aggressive nature as their bite force is 195 PSI.
Related Accessories:

Pakistani Bull Dog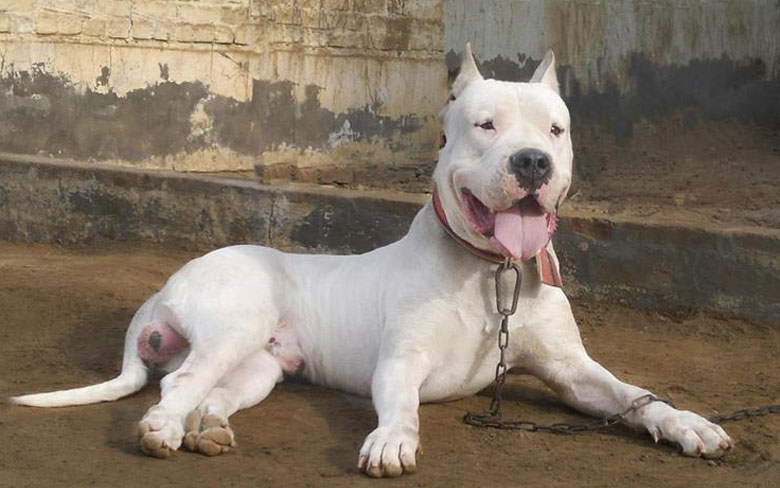 This breed which is mostly found in Pakistan is a smart and strong-willed dog, but without proper training, it can be quite dangerous. Here you must know this Pakistani bulldog is also known by many other names like bully gull terrier, gull dong and Canada. Since they are loyal and strong-willed, they need a good master, and their strong leader determines how well trained they are.
Labrador
Labrador retrievers are the most common pet dogs in the united states. Which means they these dogs can be truly worthy and have a lot of homely patience in them. But under certain circumstances where they feel threatened or frightened, they will react unexpectedly, and bite may occur. It is this reason that this dog is blamed for the greatest number of serious biting incidents. They are like other dogs, trained from puppyhood as they possess powerful traits of frustration and fright.
Related Accessories:

Akita
Being big boned, Akitas are often considered to be affectionate and homely pet. But under the influence of danger or provocation; they can get dangerous bond expectations. Though they love their family and their owners, they are not very fond of other animals. They need proper training; otherwise, they can become dangerous to handle.
Related Accessories:

Doberman Pinscher

Perhaps one of the most powerful dogs out there, Dobermans are known for their energetic and amazing guarding powers. They are highly affectionate towards their owners and children, and they can do anything to protect them. But when they are irritated, they can cause serious injuries and become unbelievably aggressive. That is why; they need training with consistency and regularity.
Related Accessories:

Pit Bull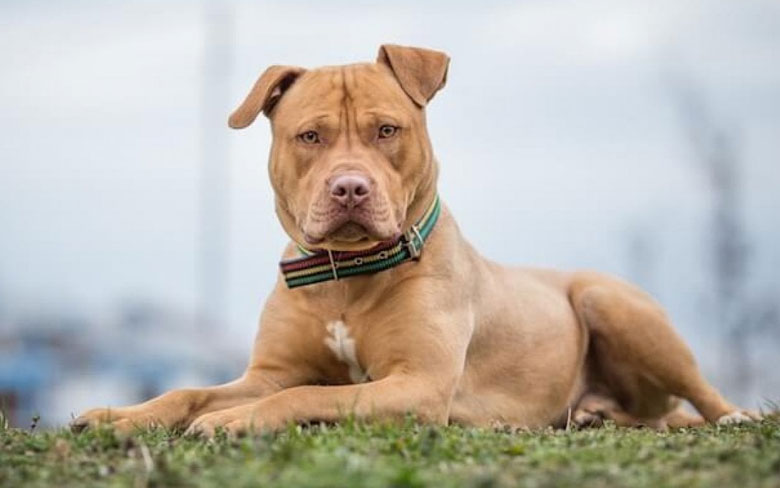 One of those dogs which are found in most of the domestic category is this one. Pitbull is known for its intelligence, playfulness and affectionate behavior and nature but even these traits cannot stop them from being dangerous. This breed has been responsible for so many incidents where injuries have occurred even fatalities. To add more to their treacherous behavior, PETA advocates have argued that all pit bulls must be spayed or neutered. But the dog lover has always argued that this beautiful creature has been involved in such incidents only because this breed has become increasingly popular, and no proper training leads to such bad behaviors.
Related Accessories:

Caucasian Shepherd
This dog is known for its massive size. Caucasian shepherds or Caucasian Ovcharkacan weigh as much as 200 pounds. They were used for herding and taking care of predators who have become their trademarks. Their power and confidence are overwhelming because they are too large and these dogs can become aggressive and dangerous if they are not trained properly.
Related Accessories:

Boxer

Famous for their playfulness, Boxers are always gentle with children and very protective towards them. This breed of dog loves to play, and they are termed as loyal and strong-willed. But they always are very stubborn and make their training period a difficult one. They are also very famous for their extremely powerful bite. But one must remember that despite their soft nature, they can become aggressive if they are not trained properly. So, one should remain patient with them and focus a lot on their good training.
Related Accessories:

German Shepherd
By far the most popular dog in the world is known as German shepherds dogs or GSDs. They have been around for more than a century which makes them old as well. They have a very protective nature, and this is the main reason this dog has been included in the military and law enforcing squads. But this does not mean that they are less dangerous. They have been reported to have caused many serious injuries which also includes the fact of 19 fatalities over 17 years.
Related Accessories:

Rottweiler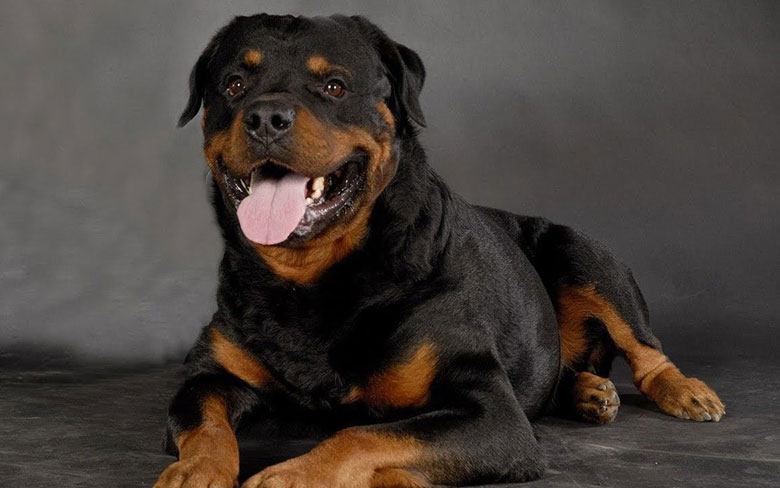 The original breeding purpose behind this breed of dog was to have someone look after livestock and herb livestock while hauling carts will be possible as well. Rottweilers are regarded as very intelligent, active and attention-loving dogs. If these dogs are not given proper importance and attention, they can become aggressive and cause seriously dangerous behavior. They menacing behavior can be judged by the bite force of 328 PSI.
Related Accessories:

Kangal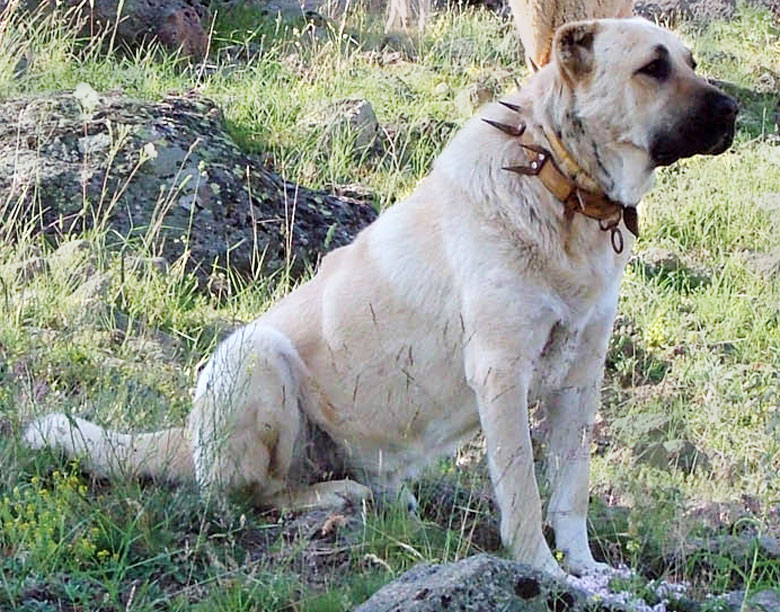 This dog has a strong built, and they are meant to send off dangerous vibes just by the look of their massive physique. Originally a sheepdog, Kangals are strong-willed and gentle, but they can say goodbye to their best when they sense any threat around them. Their sheer size and bite force are as massive as  743 PSI which proves how very dangerous they can get.
Bullmastiff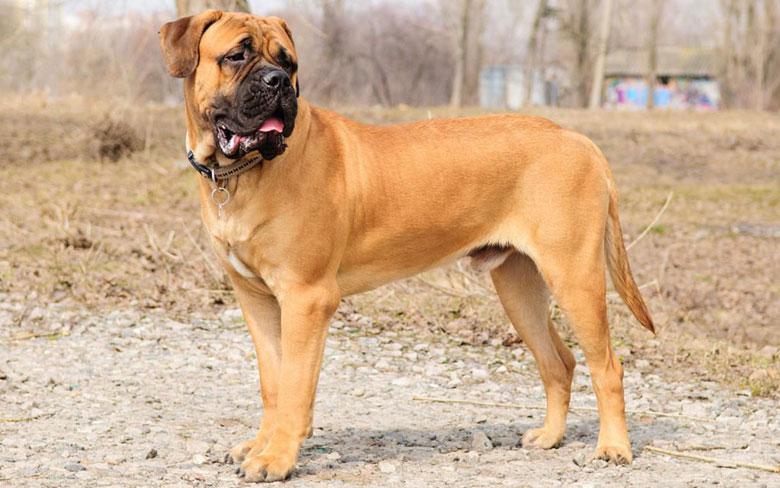 According to dog lovers, bullmastiff is a hybrid of bulldogs and mastiffs. Being heavy as it can easily cross over 100 pounds and be as tall as 27 inches, this dog needs proper training and socializing. Otherwise, it can become supreme dangerous if this dog is not socialized properly.
Related Accessories:

Wolfdog
Because this dog is a hybrid of domestic dogs and one of the four types of the wolf, it is considered to be a controversial pet, and that is why these dogs are banned from some states and cities. The reason can list other factors as well like their size or their powerful bite which is rated as 406 PSI, but one thing cannot be ignored it that these dogs being a part wolf, they do possess some fear-induced aggressive tendencies which make them dangerous and fearful.
Related Accessories:

Australian Shepherd

Aussies are that breed of ranch dogs which are considered to be not only intelligent but so energetic that they can herd anything and they do that. They have some excellent herding nature and tendencies to chase and nip. Therefore, one should check on them now and then when there are kids around, especially small children. They must be trained in the early stage of puppyhood as they need to learn socializing. Otherwise, they can become aggressive towards strangers.
Related Accessories:

Tosa Inu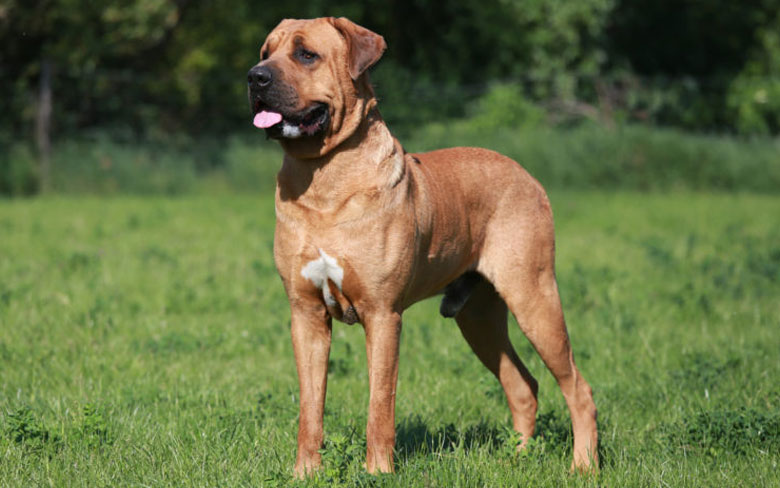 These dogs belong to Japan, and they have been around for a long, long time. Originally bred to be a fighter, their sheer size and weight which can be up to 200 pounds, make them the powerful force of terror. These dogs can also pull about 3,000 pounds, which says a lot about their power. Since they are known for their impressive, powerful presence, TosaInu is banned in the U.K. and several other countries.
American Bulldog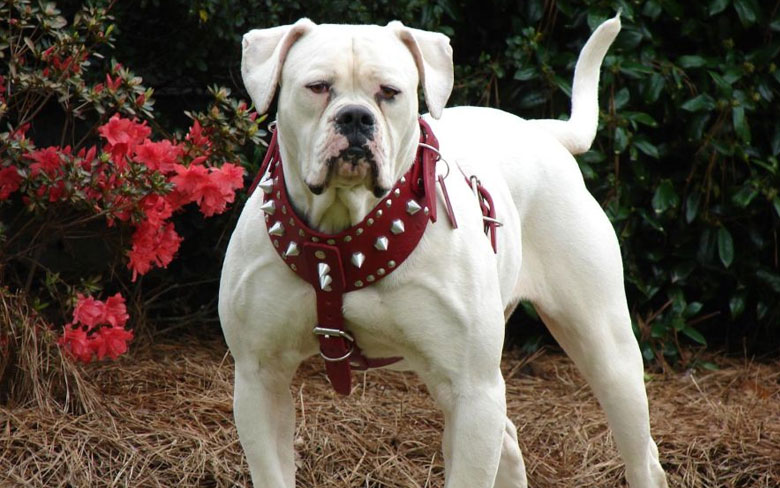 Originally bred forguarding and farm care, American Bulldogs are known to be gentle and loyal. They are also very affectionate dogs and show love and care towards their owners. If they are trained properly, then they can do some outstanding job concerning guarding and fighting. But due to their huge size, they can cause some injuries to small children.
Perro de Presa Canario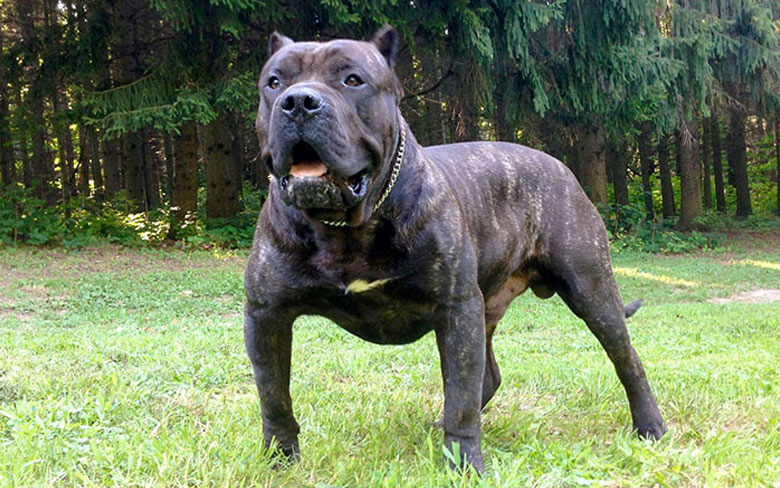 This mastiff's name means "Canary Island catch dog," and they were trained to take care of livestock for the matter. This breed is very powerful, and they weigh about 100 pounds. They need proper training to learn socializing, and they must be taught to control their temperament otherwise with such weight and poor training, they can cause serious damage. There have been reports according to which this breed of dogs has also killed people.
Alaskan Malamute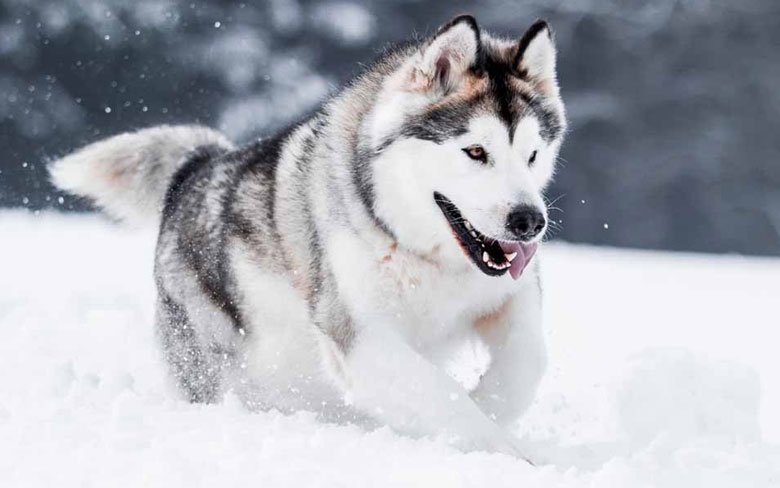 Malamutes were originally bred for being a sled dog; this makes them strong pack animals. They always need leadership; otherwise, they can go astray and wild. They are often disciplined by their owners, and they follow their orders at any cost. But if they don't have leadership, they automatically think that they are leaders and this makes them very dangerous pets.
Related Accessories:

Cane Corso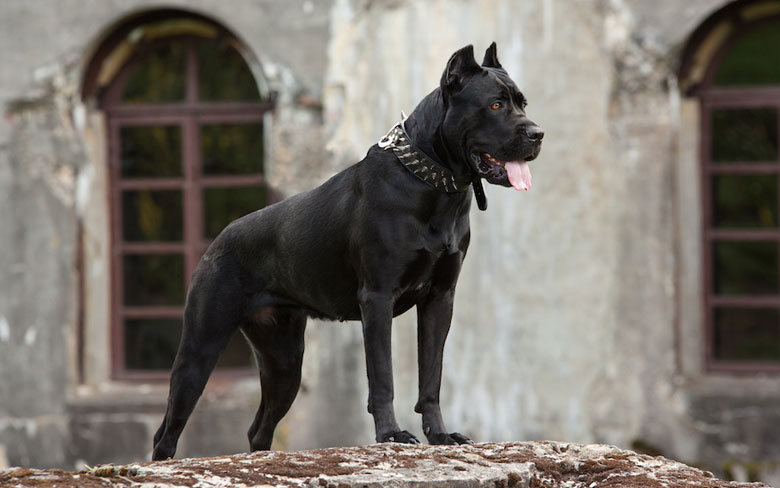 This breed belongs to Italy which means that they have been around for centuries. Cane Corso has been famous for their involvement in blood games like hunting and battling, but they also provide an excellent job with guarding people and property. Since the meaning of its name is also "guardian dog," they are meant for the protection of people. But a point to remember here that if their training is done poorly, they can become aggressive and dangerous.
Related Accessories:

English Mastiff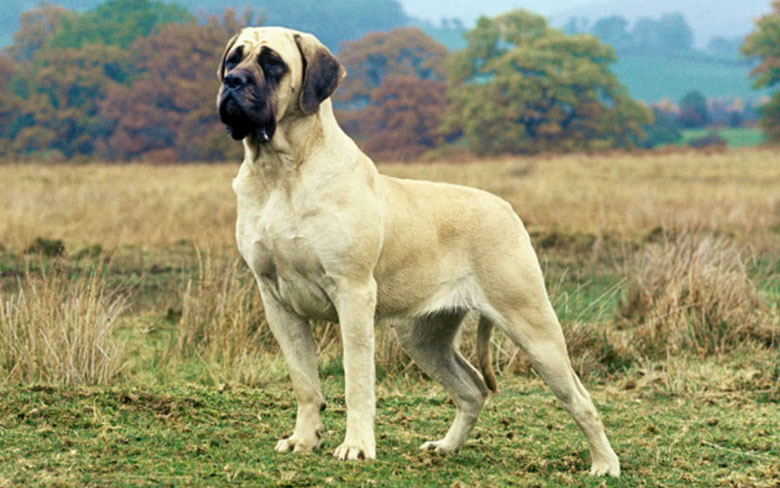 these dogs are large, strong and they are born with protective instincts. That is why English Mastiffs are considered to be good with house protection but not around small children since they are massive. Their bite force being 556 PSI, they sure know how to cause some damage.  Moreover, they are low maintenance dogs so you won't be bothered with too much attention all day long.
Related Accessories: