Every living creature most likely animals are gifted with teeth with which they chew their food to break into small pieces to eat easily. These bites have the power to tear the flesh into pieces, but this power varies from one organism to another organism. Some animal's bites not too hard, but some bites are so strong that they can cut you in pieces.
As humans are also an animal but their bites are not so dangerous they can be just felt on the skin with little pain because they don't have much strong power to bite but if an animal bites I can be so dangerous and it can tear you apart. They have 10 to 20 times more power than a human.
Here we will give you the list of top 10 most powerful animal bites so that you can make yourself safe from these dangerous animals. Let's start in descending order.
Most Powerful Animal Bites
Lion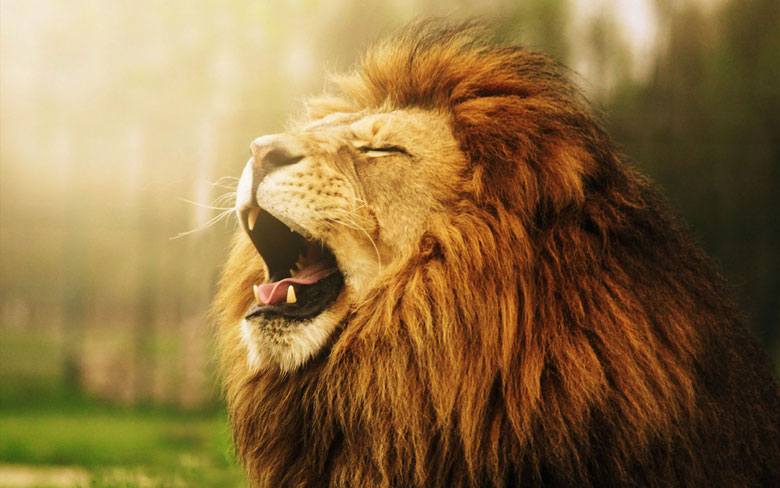 Amazed to see the lion the king on number 10? Yeah, we know many questions are popping in your mind like why the king of the jungle is on the tenth number?
Yes, we all know that lion is considered to be the king of the jungle and he has a pride like no other animal could have, but in this category of top 10 dangerous or powerful bite, it came on 10 number because he does not possess a very high power to bite.
The bite force of a lion king is just 650 pounds per square inch which is very low than the other big animals, and even if we compare the bite force of lion with the other members of the cat family, it seems to have lowest bite power than tigers or jaguars.
The biting power that a lion has is enough to tear any animal into pieces, but if the prey is bigger like an elephant or a big healthy buffalo lions usually lay them down in groups.
Tiger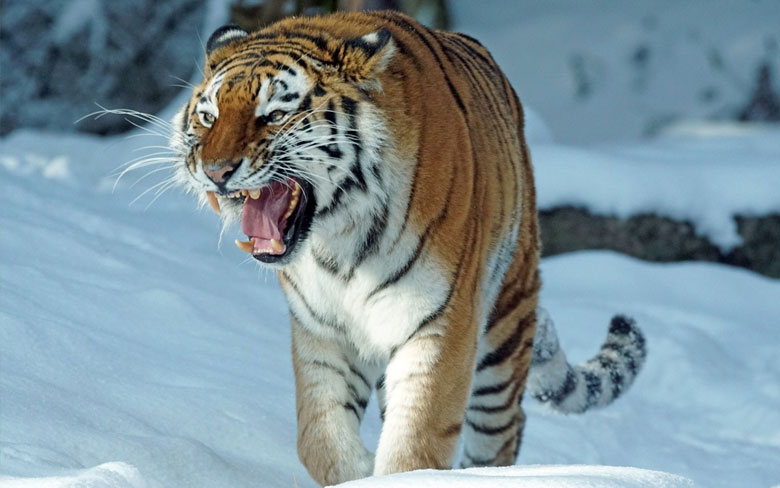 Tiger is the most powerful and strongest cat of the cat family. It is even stronger and faster than the lion, and this difference continues with bite force. Tiger has the bite force twice stronger than a lion, which is 1050 pounds per square inch. Feel that it is enough to break your bones.
Tiger does not live in groups. They live alone, and they hunt alone expect the mating season when they have their tigress with them. This much bite force of a tiger is enough to break your bones and to tear you into pieces.
Spotted Hyena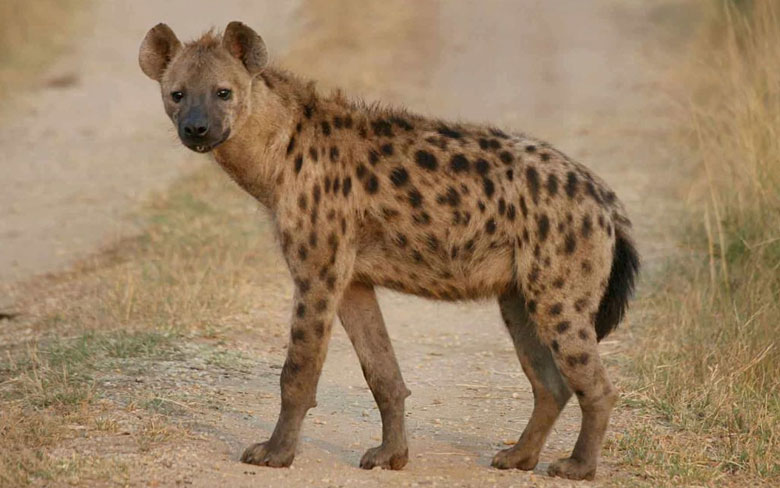 This dangerous animal that seems to be not so dangerous has an exceptional bite force, which is 1100 pounds per square inch, which is stronger and more powerful than lion and tiger. Although it is a social animal, it can hunt alone, but they hunt in a group so that they can have bigger prey easily.
Usually, it is thought that hyena does not hunt and live on whatever left. But this is not true this animal has extraordinary powerful jaws for hunting, and when they are in a group, their prey can saw its death in front of its eyes.
Grizzly Bear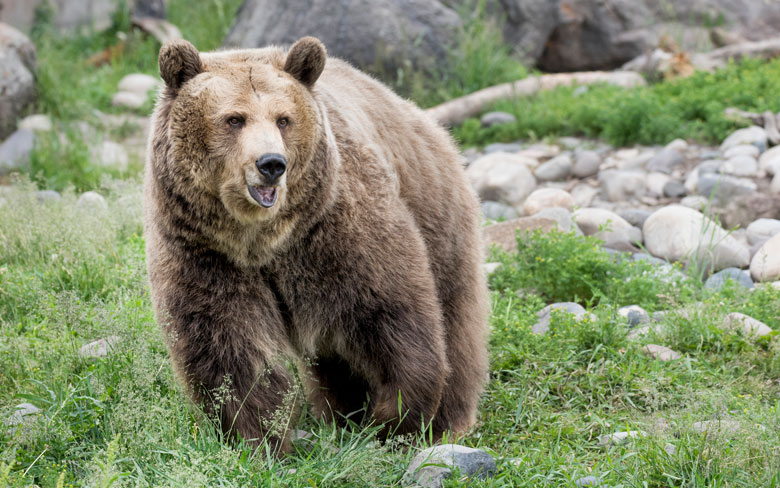 The grizzly bear is from the family of brown bear that is so powerful and strong that they are considered to be the symbol of strength. They are 7 feet in height and 800 lbs. In weight and with is a deadly combination, they also possess very powerful jaws and paws. They can lay down their prey in just one attack.
They have the bite force of 1200 pounds per square inch, which is enough to crush the bones of its prey. They don't usually attach to humans, but if they feel the threat to their survival, they will definitely combat and fight with whoever is in their way. So its better for you not to disturb them.
Gorilla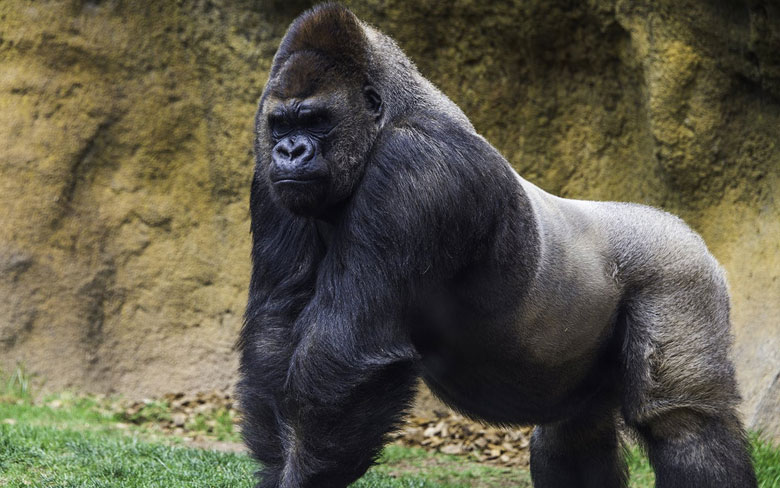 By seeing gorilla looks very shy and gentle animal that cannot threaten anyone but deep inside gorilla is a furious animal when getting irritated.
They don't seem to have the jaws stronger than a lion or a tiger, but it's not true. Gorilla possesses the jaws that have force bite of 1300 pounds per square inch. Here you can ask that they are not the fighting animals then why they need such strong jaws?
So the reason is their food. They basically depend on trees for their food and consume everything to eat from trees, and some tress has such hard shells that can only be break by strong jaws. That's why they need strong jaws and canine teeth. It is the type of teeth that have sharp ends to cut hardcore things.
Jaguar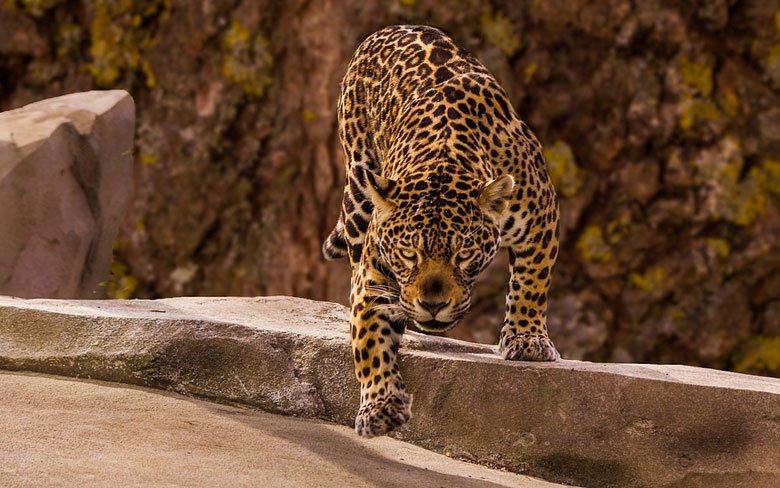 Jaguar is the most beautiful big cat in the cat family, and in addition to this, it is stronger and powerful than the lion and the tiger. They have very strong jaws which have the bite force of 2000 pounds per square inch. This is enough to pierce through the skull of the prey.
Jaguars eats animals like a turtle, so to break the hard core-shell of this animal jaguars are gifted with strong jaws. Like tigers, jaguars are also the solitary animal that means they live and hunt alone, so in this regard, their strong jaws help them.
Hippopotamus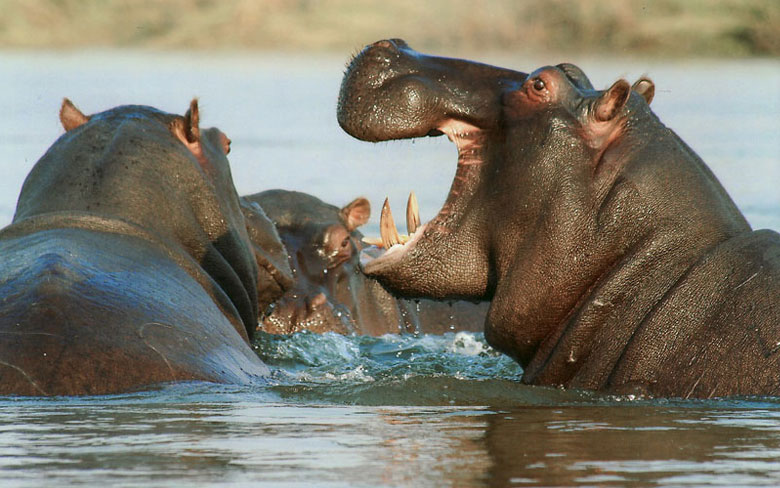 This animal looks dangerous, and it is dangerous, especially when they open their mouth and show you their wide-open jaws with string and sharpen incisors and canines. They possess 1825 pounds per square inch to chew the plants. Yes, it is strange that when they are herbivore then why they possess this much jaw power with strong and sharpen teeth? This is so because their teeth and jaws also work as their defensive tool. They use their jaws to threaten the external stimulus.
American Alligator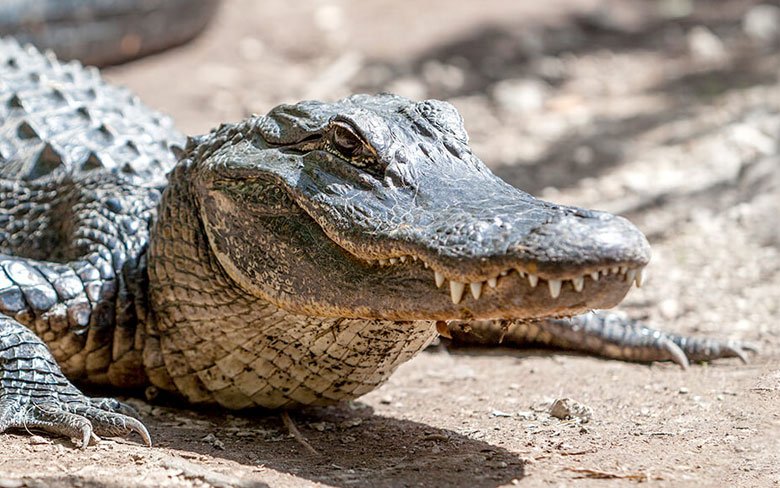 Here you will agree with our rate list because this animal has very strong teeth which show their bite force. They have the bite force of 2125 pounds per square inch.
As you can see they many teeth which are almost 75 to 84 in the count and if an alligator loses its one teeth it is replaced by the other one and an average alligator go through 2000 to 3000 teeth in its lifetime.
But despite their strong teeth, they have very weak jaw muscles. You can easily shut their mouth by your hand if you don't get terrified.
Saltwater Crocodile
It is the largest reptile with 40 to 60 large teeth with strong jaw muscles and bites force of 3960 pounds per square inch. They measure 20 feet in length and 2200 lbs in weight and have enough strength in its jaws to lay down the bigger prey like water buffalo.
Nile Crocodile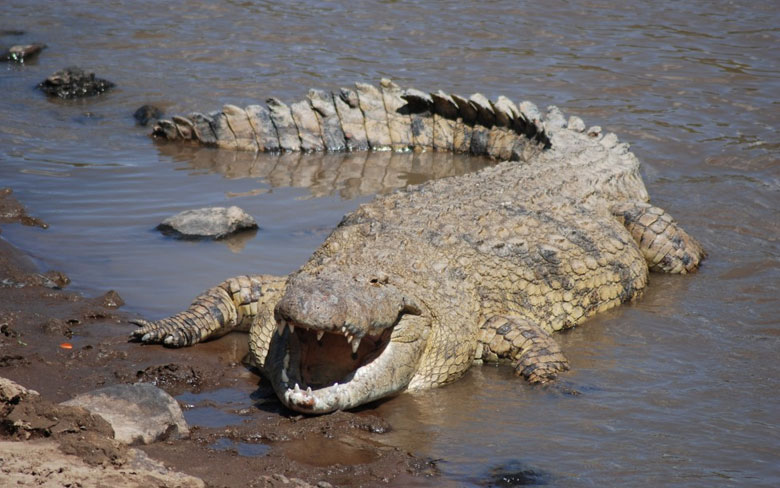 It has the most powerful bite than any other animal in the world with the bite force of 5000 pounds per square inch. Once its prey gets in the grab of its mouth, then it becomes impossible for it to escape from the mouth. So beware of this life taking animal.