The thought of huskies brings the image of a blue-eyed, fluffy, wolf-like animal walking on white ice, as seen in every other movie or tv show like Game of Thrones. These royal animals are much loved all around the world.
They have been the absolute favorites of the northern people because of their speed and strength. It made them an excellent choice for being sled dogs and racing dogs. Huskies are high-energy, social, and playful dogs that also do well in families, but they do get easily bored. Another fun fact is that the army used the huskies in World War II as search and rescue dogs. They were also used for transportation and communication.
But do you exactly know the types of huskies, or do you think of all of them as one?  Do you know the major and minor differences in the different kinds of breeds? Do you know that many husky look-alikes are mistaken as the huskies?
Well, don't worry! We are here to clear all the confusion!  We will talk about their physical appearance, size, strengths, temperament, and other characteristics that make them one of the most magnificent dog breeds.
Huskies are much more than just sled dogs and certainly not wolves. There are more types and breeds than you know, so let's find out the pure breed, the mix breeds, and the husky look-alike breeds.
Husky Pure Breeds
Siberian Husky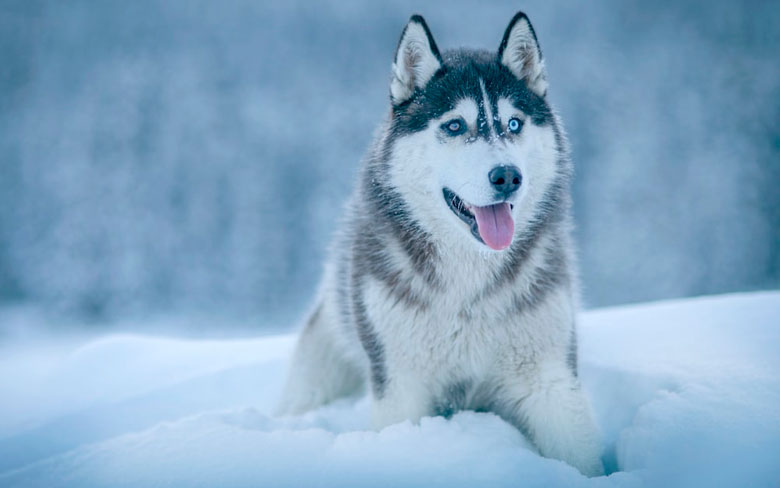 Siberian huskies are known to be the most attractive breed of huskies. Their most notable features include thick double fur coats, nearer eyes and ears, a bushy tail, smaller paws, and icy-blue almond-shaped eyes. However, they can also have brown eyes or one blue and brown each.
They are also known as red or white huskies. They were used as sled dogs by the semi-nomadic tribe in Siberia, known as the Chukchi. But they turned out to be the best racing dogs.
They are the purest husky breed, as the Chukchi tribe remained isolated for many years. The size of Siberian huskies ranges from 20″-24″ and they have a life expectancy of 11-13 years.
Despite its wolf-like appearance, it generally has a friendly nature. The cooperative nature makes them bad at being a watchdog. They are also very loud at howling and do not bark.
These sled dogs are independent. They have a strong hunting instinct and require very much exercise, whether mental or physical. People love the Siberian Huskies because of their good looks, but they belong to experienced dog owners only as they are very stubborn.
Alaskan Malamute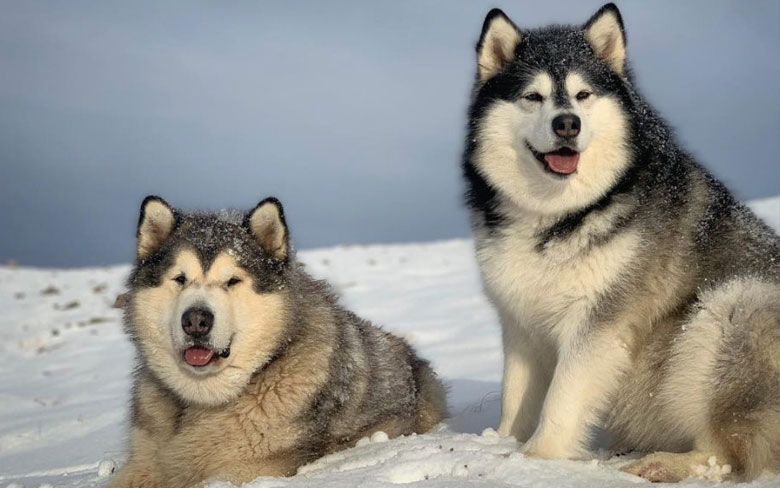 Alaskan Malamute is one of the oldest northern dog breeds, which has served the people of its region as a sled and hunting dog for around 2000 years. Its name Malamute is from the Inuit tribe of the Malamute. It is often confused with the Siberian husky.
An Alaskan malamute is larger than a Siberian husky as it weighs around 85 pounds, twice as much as a Siberian husky. Another difference is that they always have brown eyes instead of blue.
Alaskan Malamutes are known as the freighters, but the Siberian Huskies are known as the racers. Malamutes can pull one and a half times their weight at a slow pace.
They are muscular, have a dense bone structure, and a thick and long fur coat. The size of Alaskan Malamute ranges from 23″-26″ and they have a life expectancy of 10-12 years.
They are known to be aggressive to other species but friendly and loving towards humans. They are also great at being watchdogs.
Alaskan Husky
The Alaskan husky is an inter-breed dog and is smaller than the Siberian husky. Alaskan huskies are long-legged, skinny bodied, with pointy ears and a curled tail. These dogs usually have brown eyes.
The Alaskan Husky was bred only for its working ability, not appearance. It is a smart dog that can pull heavy loads. They are the best racers as they can run faster than the Siberian huskies.
Their fur coat is usually medium in length, but it is not very thick, so they need shelter in the cold nights. They weigh around 35 to 50 pounds, but their height can vary. They have a life expectancy of 12-15 years.
Alaskan huskies are very loving dogs, and they are faithful to their owners. They also have a strong hunting instinct and require a lot of exercises.
Husky Cross Breeds
Now that we have covered the stunning purebreds huskies, let's take a look at the husky mixes. The husky mixes puppies turned out to be even more cute and manageable as pets as compared to the purebreds.
Goberian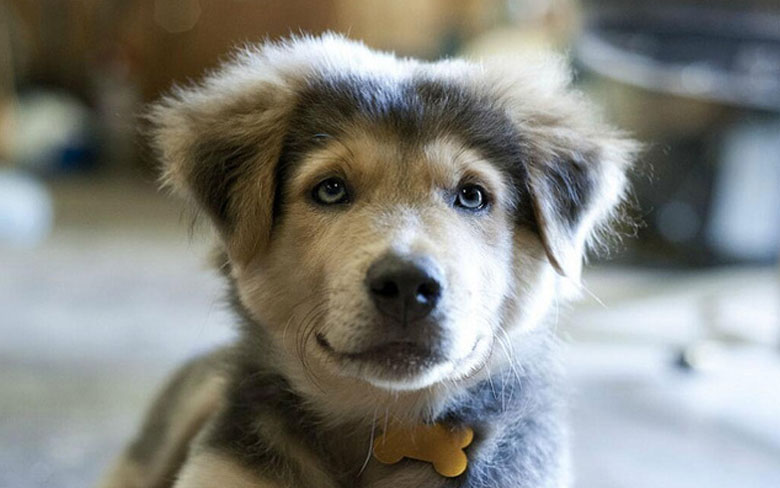 The Goberian is a mixed breed dog–a cross between the Golden Retriever and Siberian Husky dog breeds. They are extremely friendly and enjoy being around people. They are also brilliant and energetic.
The Hug Dog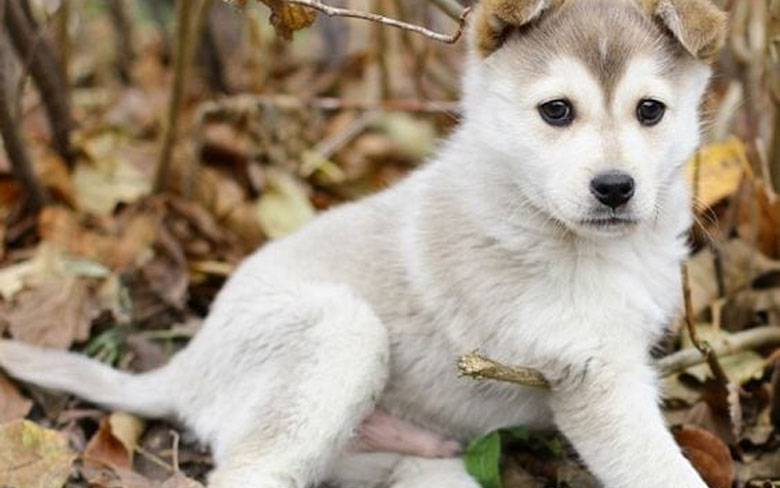 It is a crossbreed between the Siberian huskies and the Pug. It is also a friendly and loving breed. It is loyal and intelligent, as well.
Eurohound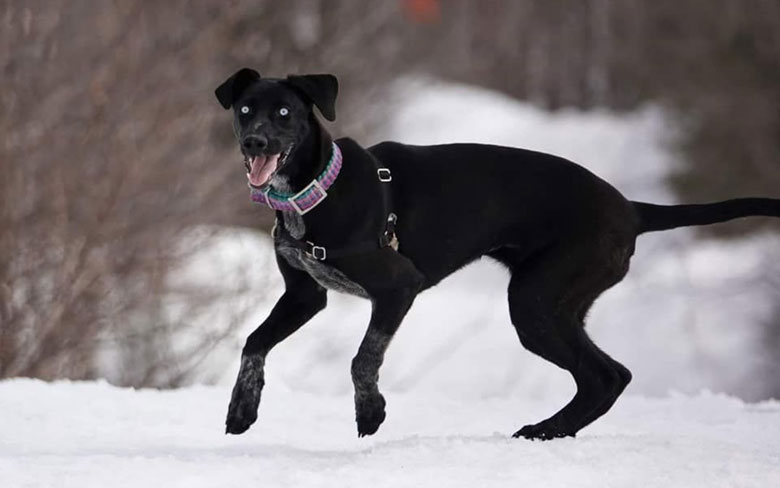 It is one of the most liked husky crossbreeds. It is a mix of husky and any pointer dog breed. It is a very loyal, intelligent, and loving breed. It relies on its masters for leadership and is not used to living in closed spaces. It is a great hunter and a sled dog.
Rottsky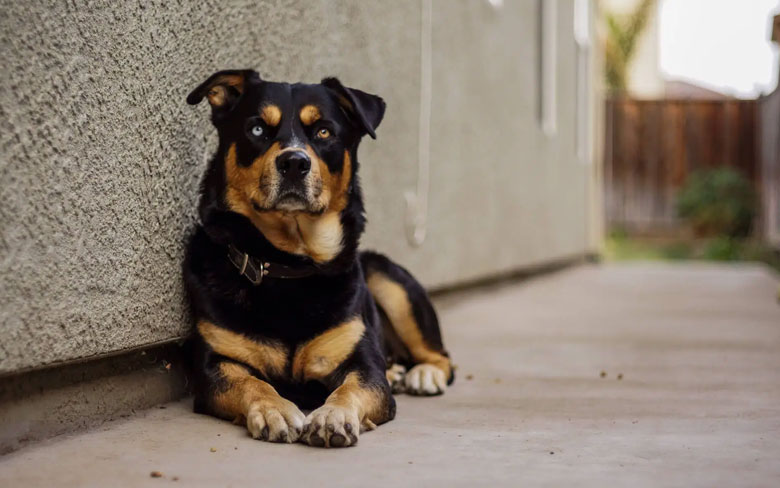 It is a mix of rottweiler and husky and is a rare type. They are excellent watchdogs and very loyal to their masters. They are very active and social as well.
Pitsky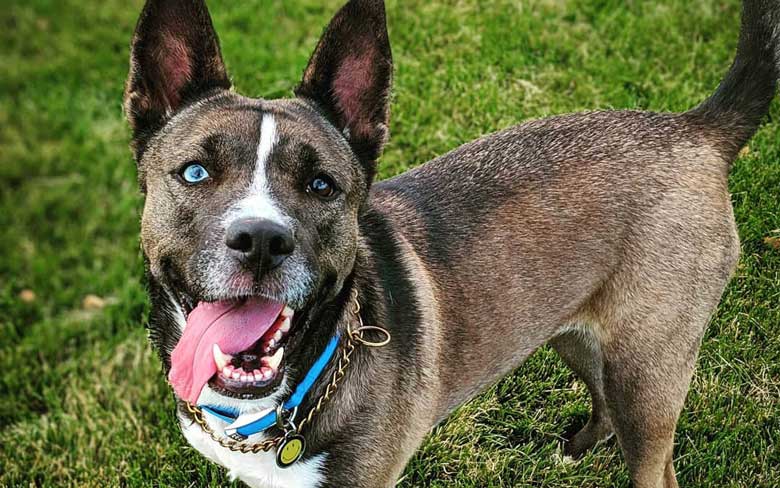 Pitsky is a mix of the American breed Pitbull and Siberian husky. It is a handsome and muscular dog that is very loving towards their owners. It has the energy of both its parents and is very demanding.
Dogs that look similar to huskies
There are a few breeds that are mistaken for huskies. Their physical appearance is like a wolf, and that is why they are often confused with huskies.
Those are the following:
The Utonagan dog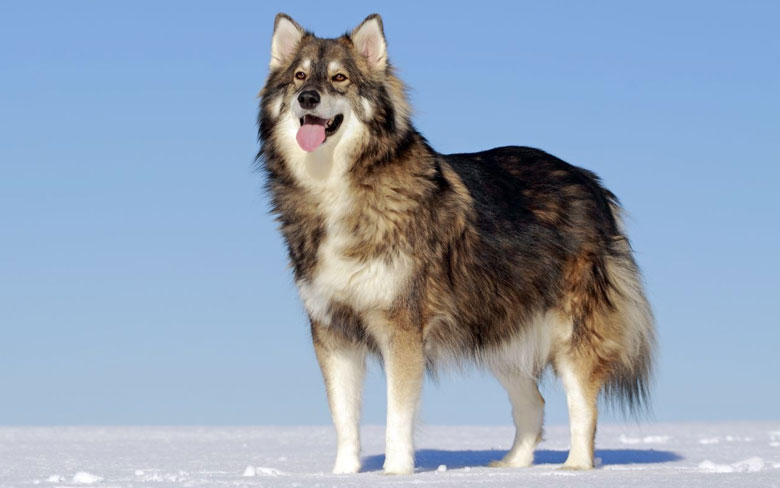 This dog is a mix of three different breeds, Siberian Husky, German Shepherd, and Alaskan Malamutes. They were bred specially to look like a wolf. But they are domestic dogs and are more prominent than huskies. It was bred to be a gentle, people-loving breed.
Northern Inuit dog
It is a crossbred dog that was created as a domestic pet that looked like a wolf. The dog crosses among German Shepherd Dogs, Siberian Huskies, Samoyed, Alaskan Malamute. They are stubborn and smart dogs with great leadership qualities.
Samoyed dog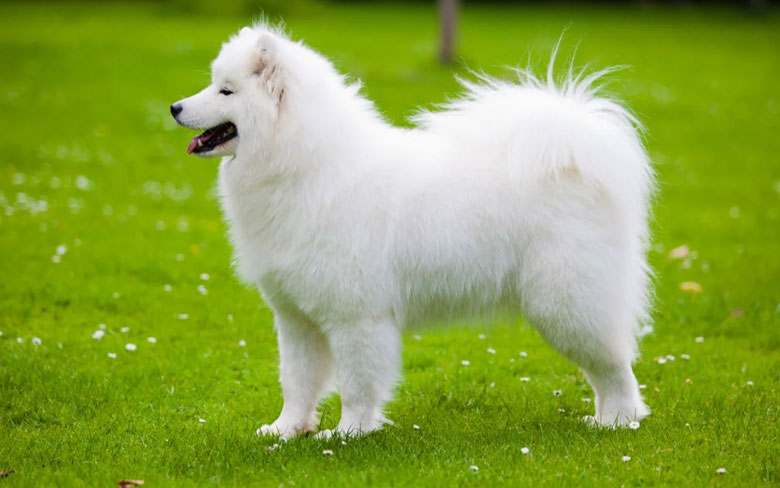 They also originate in Siberia and look like the Siberian huskies, that is why they are mistaken for them. However, they are pure white only. It is one of the oldest dog breeds and is also a sled dog.
Conclusion
We hope now you know better about the world of the stunning huskies! The Siberian Huskies are the purest of the breed, followed by Alaskan Malamutes and Alaskan Huskies.
The adorable mixed breeds are also much loved for their cuteness all around the world, and we're sure that now you want one too!