You must have seen many people going around with their routine while having a small dog with them. Don't those dogs look cute and adorable? Yes, indeed they do. They are easy to take care; they can go anywhere with you.
They are always playing and fun to be around. They sure do add a lot of happiness and fun in one's life. So today, we will update you about the top 10 smallest dog breeds in the world.
Smallest Dog Breeds
French Bulldog – 9-12 kg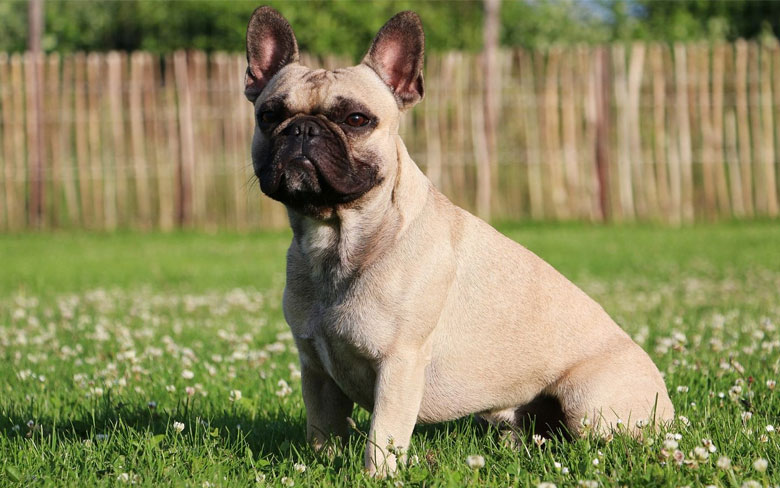 Their size is very small, and they weigh only 9 – 12 kg. Their appearance includes a short face with a rounded chest and muscular body. Their ears are quite famous for round bat ears. This breed of dog is considered very intelligent, and they are often trained in this way that they offer so much in terms of playfulness and alertness.
They need proper training, and they are with you for life. They have a nature that they don't bark a lot that is why; you will find this French Bulldog in many apartments and residential building.
Boston Terrier – 4.5-11 kg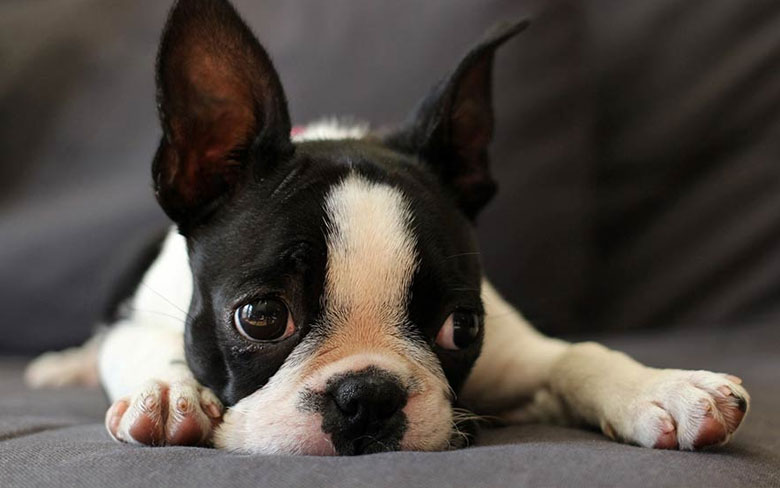 this muscular but short body dog is famous for its quick response and alertness. They are so aware of their master's voice that they can sense the slightest difference and become alert instantly.
They need to be socialized at an early age because it enables them to understand the surrounding well.  These dogs are light in weight as they weigh only 4.5-11 kg. they are a family dog as they understand the family much quickly and very social as well. One thing you must remember about these dogs is that they have short hair which makes them prone to harsh weather.
That is why; they always stay indoors. Another pointer about this breed that since these are very good at socializing, you must train then properly otherwise they can get friendly with strangers as well, and that is never a good thing.
Bichon Frise – 5-10 kg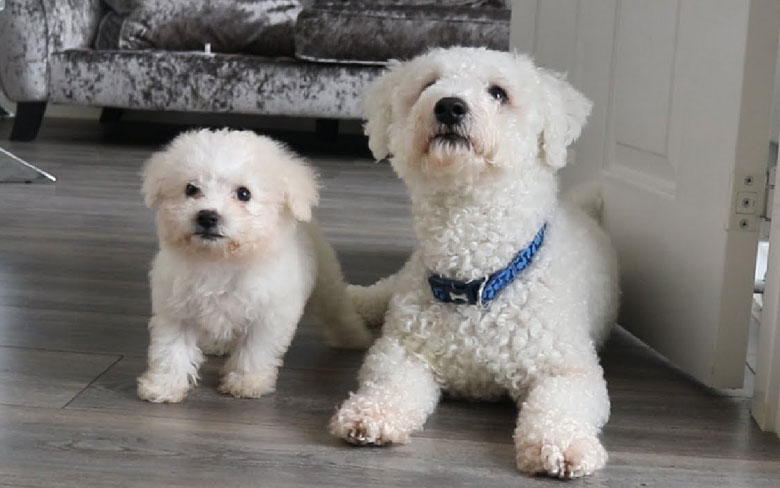 This cute little dog has roots deep form Spain. It is a small dog with a round head and small body while its weight is around 5-10 kg. The reason his name is Bichon Frise which is a Spanish name because it means curly lap dog in English and the hair on his body is like a dense coat of curly white hair. Many a time, it is confused with a white poodle. They are very social, friendly and intelligent.
They are trained at a young age, and they are taught about socializing. This dog is very famous among children as it is of very playful, patient nature and children love him.
Shih Tzu – 4-7.2 kg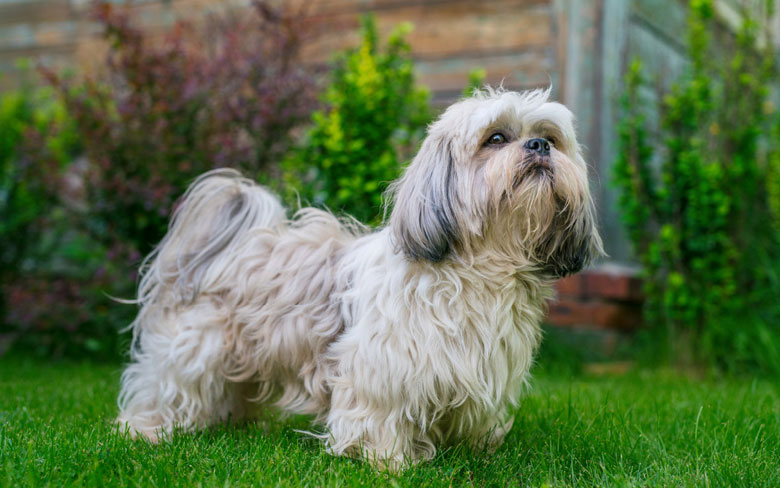 As you can guess from the name, it belongs form the Chinese lineage. The meaning of its name is Little lion, and that is given to it because of its extremely silky long hair.
The hair tends to grow, and they do not shed it, so hair maintenance is very important. It is one of the oldest breeds of the dog in the world as it is said that it has been around since 8000 B.C. since they are very affectionate bred, they are considered as a great companion.
They must be trained from the puppy age. But you must know that since it is like the dog to be affectionate, it does not prove to be a good guard dog.
Pug – 6-9 kg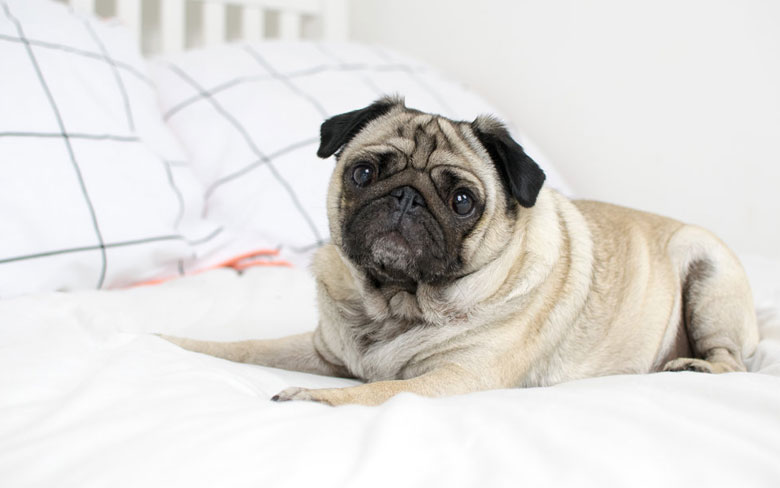 As the name suggests, it is a small dog with the squarish proportional body and lightweight which is between 6-9 kg only. They are famous for their face which has a lot of wrinkles on them, and it looks like a human fist. PUG means fist.
They are highly alert and sensitive towards their master's voice and respond according to the tone. Despite being small in size, they prove to be good watchdogs. They are very attached to their family and devote all care and love for them.
Papillon – 3.6-4.5 kg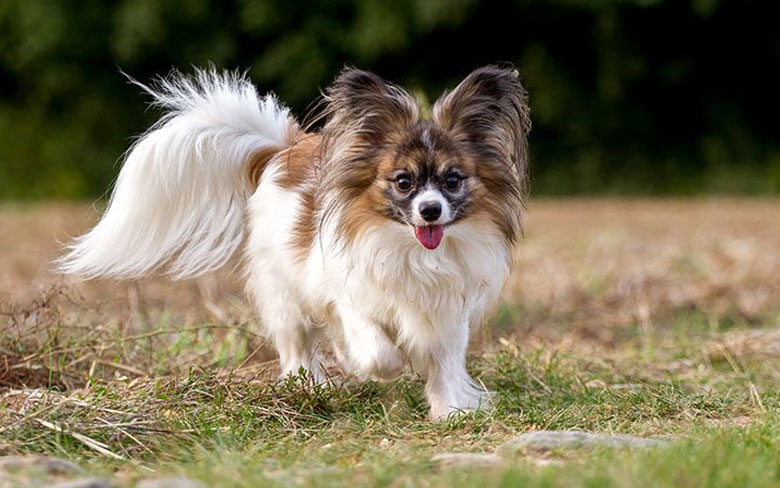 One of the most affectionate dogs to be around. The name means butterfly which could be because of his ears which are like a butterfly or because of its affectionate nature. The temperament of this dog is very cool and good.
They need proper maintenance as their long hair needs to be combed daily. Since they are affectionate dogs, they need to be taken out for walks daily, and they need to be allowed to socialize. Their training is easy, and they pick up quickly.
Toy Poodle – 6-7 kg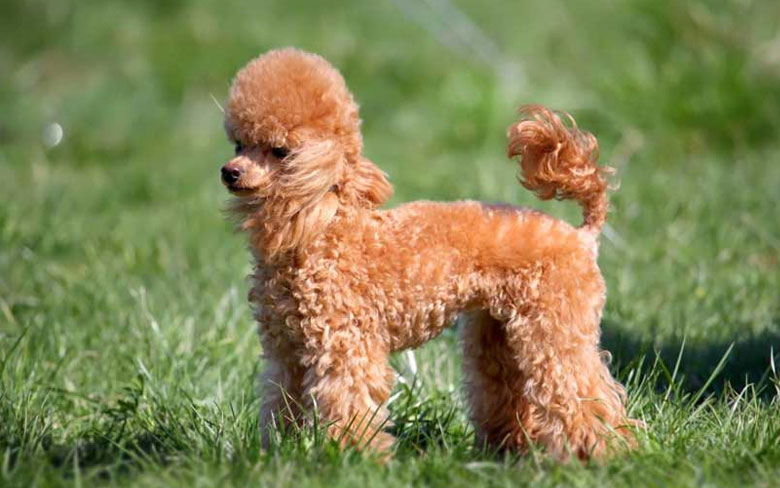 This breed is often termed as intelligent with beauty. Being one of the oldest breeds from France as they have been here since 1500; they show incredible signs of faithfulness and activity. They are also very friendly and alert at the same time.
Toy poodle usually comes in three size range; that is toy, miniature, and standard. Toy poodle has a round face with ear dropping on each side and eyes being oval.
The coat of hair on their back makes them the most beautiful dog breed around as that heavy haired coat comes in different color like white, cream, silver and even apricot.  This dog needs the training to sharpen their alertness and intelligence.
Pomeranian – 1.9-3.5 kg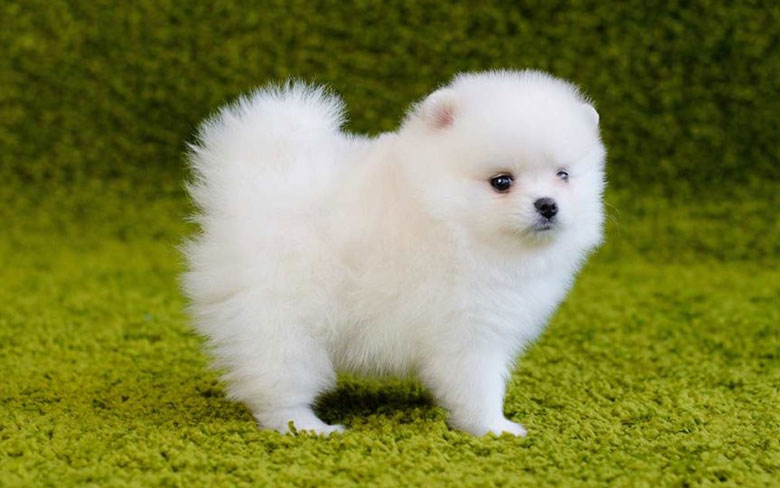 This breed is very famous in the world for its weight which is only 1.9-3.5 kg and their long hair which comes in a variety of color like chocolate, red, orange, wolf sable, cream, and many others.
Since their puppyhood, they rely on their training, and they must be brought up with care because they prove to be good watchdogs. They bark at anything strange, and they don't hesitate to alert the others. Since they have long hair, they shed a lot, and that means proper maintenance; otherwise, you will see the mess of hair everywhere.
Other terms this breed offers is companionship, socializing factor, and playfulness which makes it very lovable by the children and families equally.
Yorkshire Terrier – 1.3-3.2 kg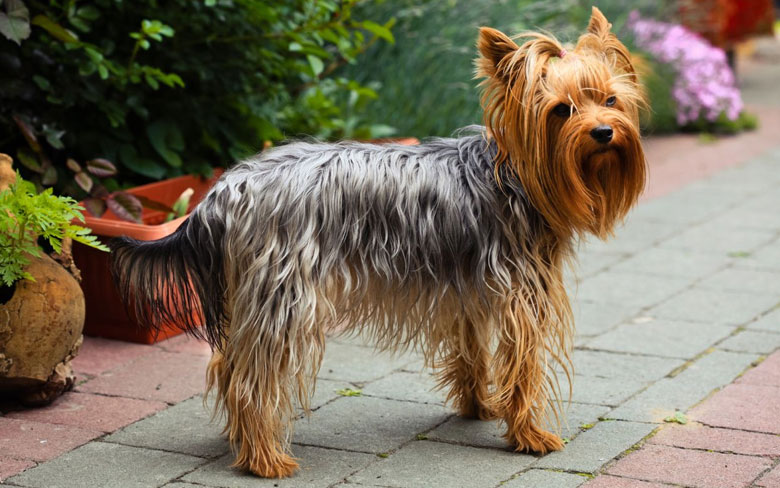 Famous for their long silky hair, Yorkshire Terriers is a small dog which V-shaped ears and normal eyes. Their hair often comes in a different color range like tan or steel blue.
They are trained from puppyhood, and they depend a lot on their training. So one should focus a lot on their training. Despite being small, they are confident and don't hesitate to bark out loud. They are bold, and they are always thought of as good guard.
Chihuahua – 0.9-2.7 kg
This is the smallest breed of dogs in the world. With its weight starting from 0.9-2.7 kg being maximum, you can guess how small it is. We have often seen many celebrities carrying a chihuahua in their bags. They have a roundish head with small erect ears and round eyes. Like other dogs, this breed also needs proper training from childhood to learn about being patient and socializing.
Since it is a very intelligent breed, it picks up very quickly, and they show signs of curiosity where they don't understand anything. They have a variety of different sizes and color of a chihuahua.