Every mysterious, thrilling, wild, and mesmerizing landscape has an element of 'scary' in it. Our Earth contains about 71% of water and for every important living being. A lot of people think their vacations are incomplete without having to visit a lake or an ocean.
However, not every water area is a secure place. Some waters in our Earth are not supposed to be triggered. Not every place deserves a see and touch; some places only need to be seen from a distance.
Following is a list of the top 10 most dangerous lakes in the world.
Most Dangerous Lakes
Boiling Lake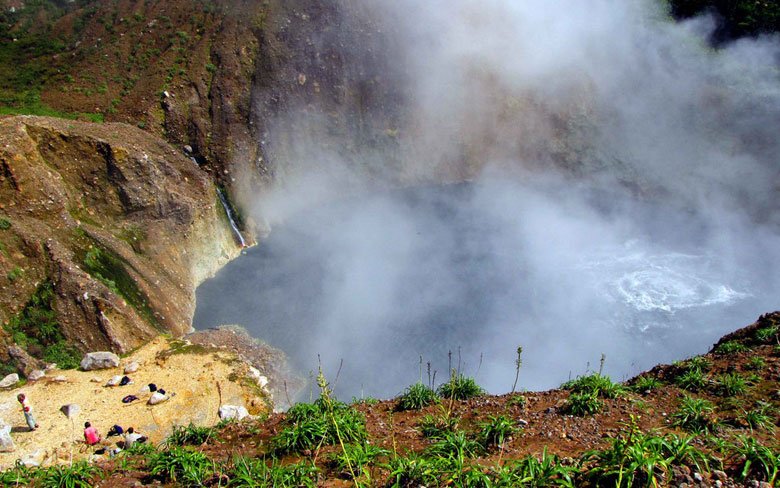 Image Source
Not every lake can give you a good dipping experience. The Boiling Lake is situated in the National Park of Dominica's Morne Trois Piton. Swimming in this lake is banned because the water can reach a certain boiling temperature, and things can get ugly.
It takes seconds literally for this lake to reach a maximum hot level. But, ask yourself this question, why does the water become so hot? Due to the hot air streams, the temperature rises to 197'F from the underground lava, and that's what makes the water level hot.
Lake Natron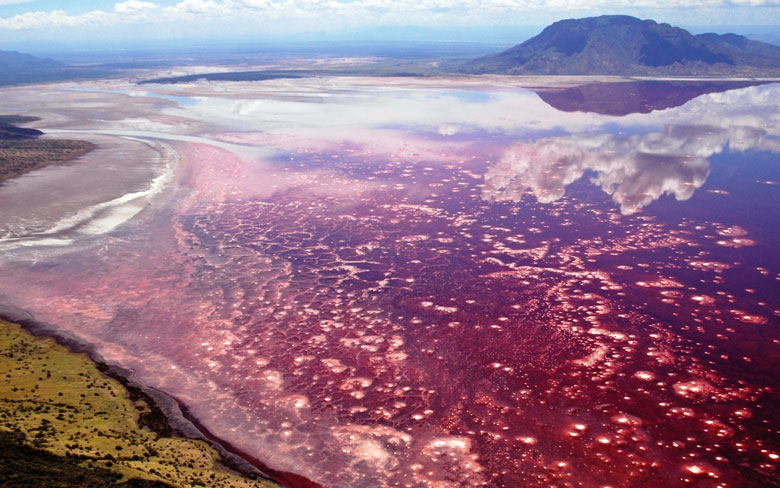 Image Source
If the appearance of water looks fishy, then you better change your mind about swimming in it. The Lake Natron is situated in Northern Tanzania.
The lake is coated with a red salt outer layer, and its temperature reaches to 120'F. The pH level of this lake is 10.5, and that is very terrible for living beings. Those animals and humans that are not familiar with this lake's setup can end up burning their skins.
The outer layer of the lake's salt has a shade of red in it, and Flamingos love that particular area. However, there is no doubt that these places are very iconic, but look at it from a distance, don't go dipping.
Jacob's Well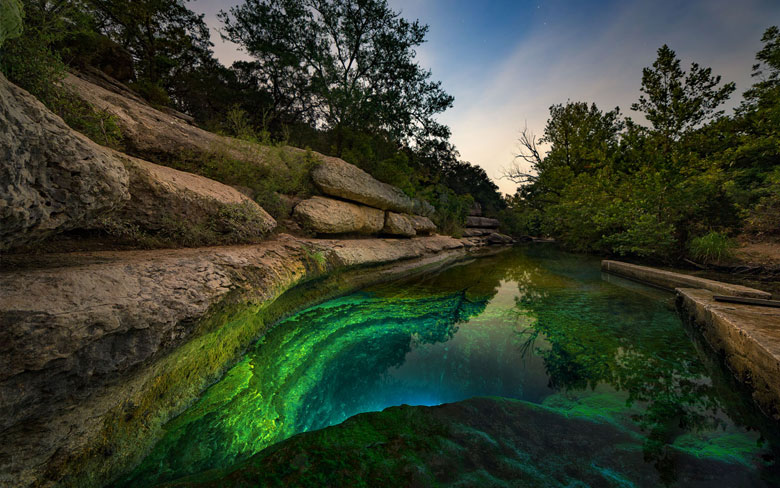 Image Source
This lake is considered to be one of the most dangerous lakes in all of Texas. This lake is loaded with a lot of plunging caves. The mouth opens about 30-foot wide to a large system of caves that no ordinary person can exit from. This lake has a lot of warning signs around it, such as, "STOP. PREVENT YOUR DEATH! DON'T GO ANY FARTHER." According to many types of research, a lot of travelers have died in the caves of this lake.
Rio Tinto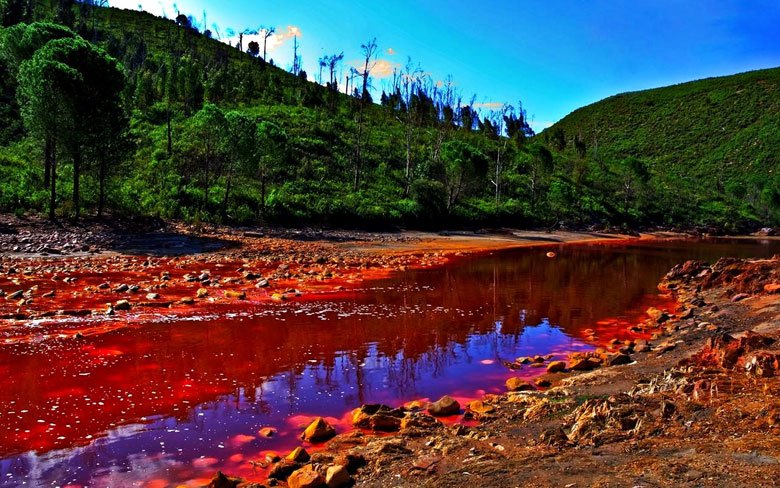 Image Source
When you look at this lake, it's very attractive and beautiful, but sadly, it's deadly. The appearance of this river is like looking at bright red fire-like water. This lake is located in Spain. Because of the heavy fossil ruins found near this lake, it has become soaked with iron, copper and other heavy metals.
Just like the lakes mentioned above, Rio Tinto Lake is also a very attractive place to visit but keep your body away from this water. There is a huge number of bacteria living in this lake which causes the water to turn into bright red.
Horseshoe Lake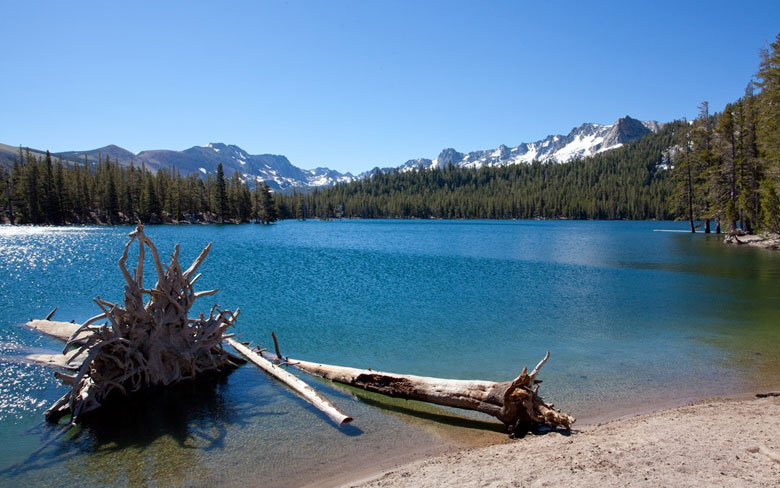 Image Source
Horseshoe Lake is situated in California, and it is known to release carbon dioxide. The creatures and living beings that live near this lake are in deep danger because the CO2 is deadly. Every tree that has grown within 100 acres of this lake is dead.
The good news is, this body of water is guarded with a lot of safety code violations, so there are no chances for anyone to trip into this deadly water accidently.
Lake Champlain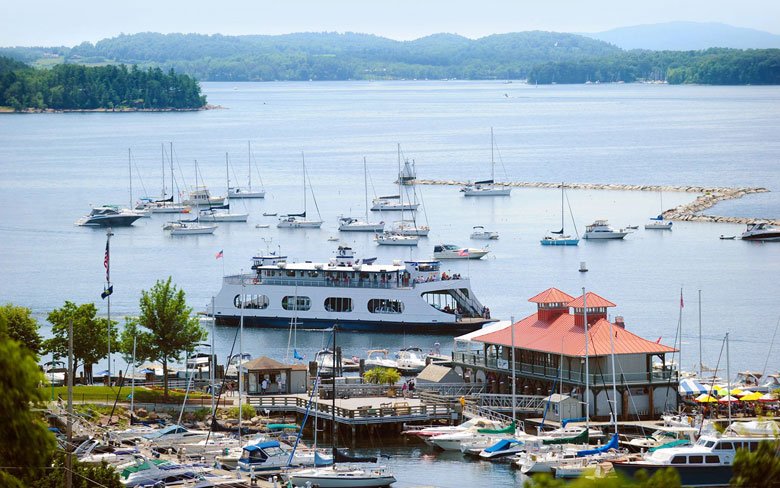 Image Source
This lake is known to be the habitat of blood-sucking creatures. The many dangerous features of this lake were highlighted in the movie; Blood Lake: Attack of the Killer Lampreys, 2014. In real life, a lot of people became victims of the terrible creatures living inside this lake, and that's what makes the movie so interesting.
The creatures that live under this lake are a combination of different creatures. Not only do these creatures attack other creatures, but they also victimize human beings. Some people still like to take a dip in it, but the chances of survival are 50,50.
Lake Kivu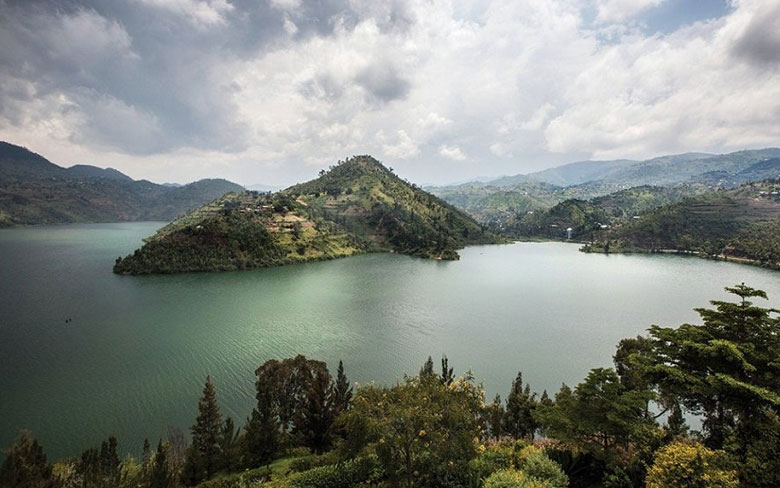 Image Source
The Lake Kivu is a very weird combination of all of the deadly factors. The appearance of this lake is very calm, and it looks very innocent, but don't be fooled.
The Lake Kivu is one of the top African Lakes of all time. In the deep layers of this lake, there are elements of carbon dioxide and methane gas. Both of these gasses from a very ugly combination, and with even a slight jerk of an earthquake can cause a massive eruption in the lake. This explosion is very strong that it can kill a large number of people.
Blue Hole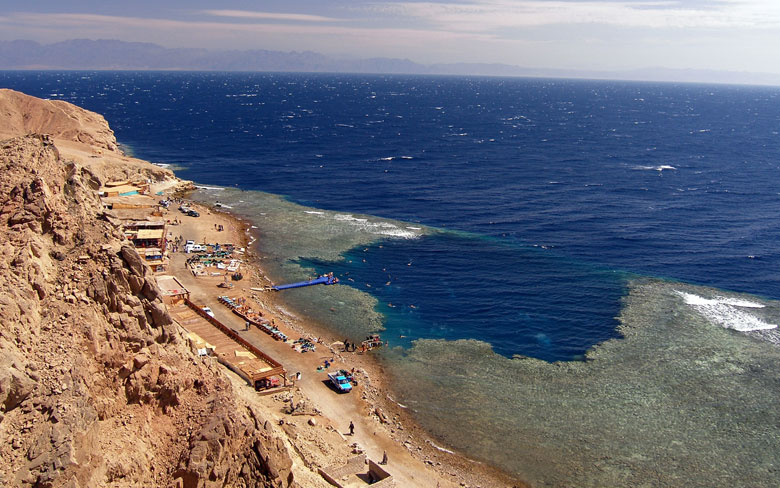 Image Source
For every diver, it is always their dream to dive in every ocean they see. To them, it is just like achieving something huge.
The blue hole does look very attractive, but it is very dangerous. The waters are 400-foot-deep and contain a huge amount of nitrogen narcosis. Any person that dives into this lake is pretty much never coming back.
Lake Michigan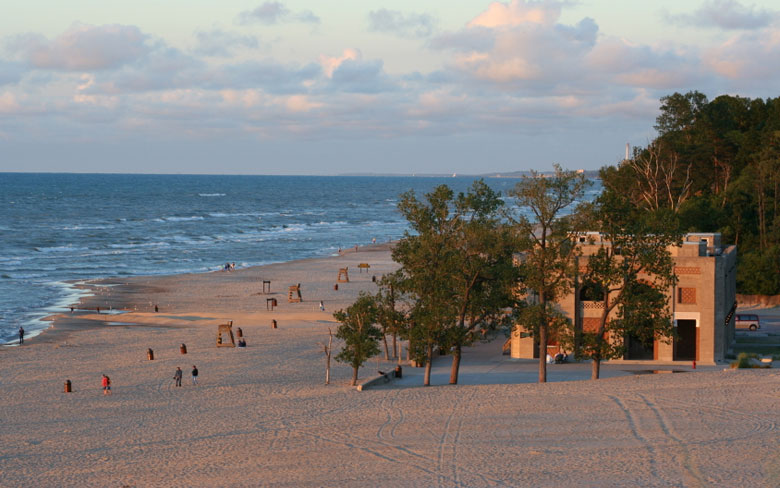 Image Source
This lake is located in the USA. The mystery of this lake is very close to the Bermuda Triangle. As we all know that there is no turning back from the Bermuda triangle, the same applies to this lake.
A lot of air crashes have occurred near this lake, and the reason behind every crash is not logical. According to a reliable study, this lake takes dozens of lives every year. It tends to form sudden currents which are very dangerous.
Drake Passage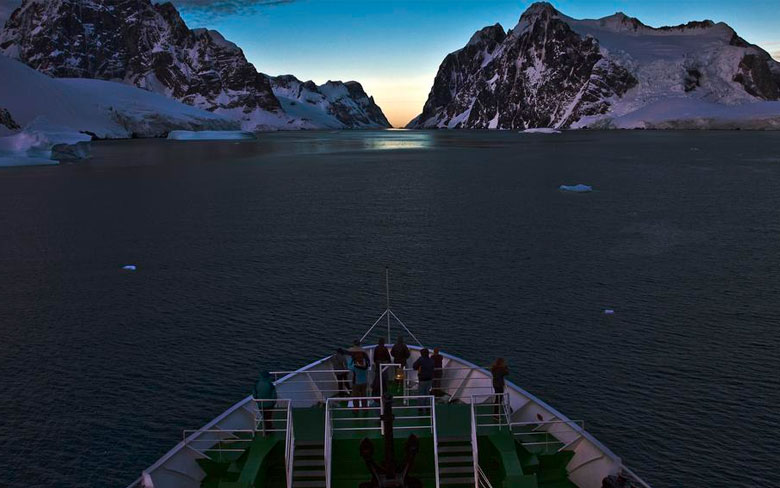 Image Source
This lake is considered to be the shortest way to connect Antarctica with any other islet. The location of this lake is very dangerous because it is located between several icebergs, forceful winds, and cruel climate changes. Before the making of the Panama Canal, this passage was the only way to reach to another islet.