Conor Anthony McGregor is one of the most popular professional wrestling stars in the world. The 31-year old UFC (Ultimate Fighting Championship) wrestler is commonly known as Notorious. He has a remarkable record of 22 wins and 4 losses in his wrestling career.
The Irishman has been a contestant in three out of the top ten best-selling worldwide pay-per-view wrestling events. One of these three fights is called the biggest fight in combat sports history. In this fight in 2017, McGregor was beaten by Floyd Mayweather, bringing him massive revenue.
Keep on reading to find out more about the world-renowned wrestler and his income sources.
Early Life
McGregor was born on 14th July 1988, in Crumlin, Ireland. He is the only brother to his two sisters, Erin and Aoife. As a youngster, McGregor was an impressive sportsman, with special skills in football. When he was about 18 years old, he was working as a plumber. During this period, he met Tom Egan, the first Irish UFC fighter.
Tom introduced McGregor to professional wrestling and began training with him. Before entering the field of MMA (mixed martial arts), McGregor trained in boxing, capoeira, karate, kickboxing, and taekwondo.
Before entering the UFC, he had an extraordinary record of 12 wins and 2 losses. Continue reading to find details of his UFC career.
UFC Debut
His big break came in April 2013. In his first UFC contest, he faced Marcus Brimage, also known as the Bama Beast. McGregor knocked out the American fighter in just 67 seconds of the first round. He was given the Knockout of the Night award for his incredible performance.
The whole wrestling world was thrilled to witness the exceptional talent of the debutant. After this win, his popularity rose, as well as his worth.
The most profitable matches in his UFC career were a worldwide sensation. McGregor is most well-known for his fight with the undefeated Floyd Mayweather from the USA.
Conor McGregor vs Floyd Mayweather Jr.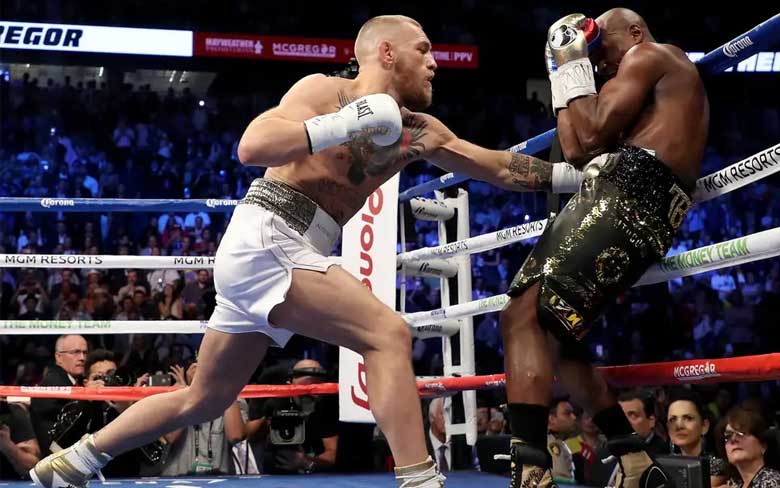 In August 2017, the Conor McGregor versus Floyd Mayweather fight brought about massive revenue for McGregor. Fans from all around the world were highly excited to see the stars in the ring.
The contest generated approximately 4.3 million buys and was recorded as the second best-selling pay-per-view event in history.
During the historical fight, Mayweather had planned to let McGregor tire himself out. McGregor fell into this trap and felt tired in the ninth and tenth rounds. In the tenth round, Mayweather beat McGregor by a technical knockout.
McGregor makes about 90 percent of his earnings from per-pay-view subscribers. Despite losing the contest, McGregor was able to earn a massive amount of $85 million. With this memorable fight, his earnings in 2017 were nearly $100 million.
Conor McGregor vs Khabib Nurmagomedov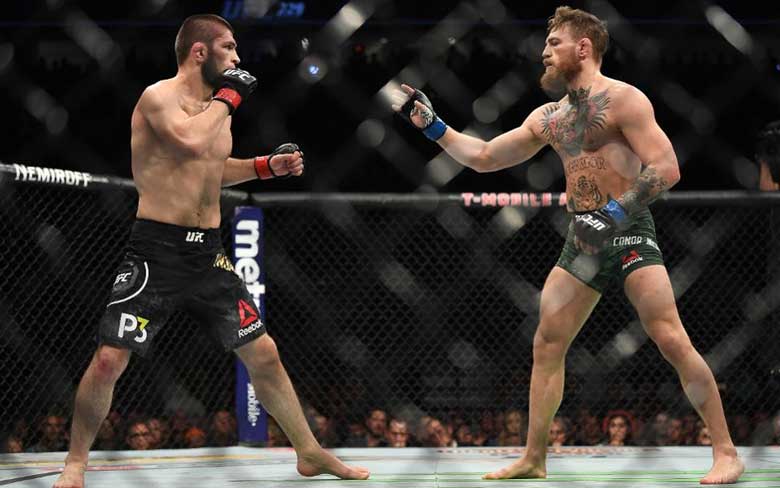 In October 2018, the whole world was anticipating the UFC Lightweight Championship clash between McGregor and Khabib Nurmagomedov. A record-breaking pay-per-view count of 2.4 million meant that he was about to receive an enormous paycheck.
Although McGregor was tired nearing the third round, he was still throwing powerful punches. The undefeated Russian wrestler beat McGregor in the fourth round by submission. Despite the unfortunate loss, McGregor was still able to receive large sums of cash from the fight.
The wrestler received a base salary of $3 million, but the remarkable pay-per-view buys shot up his earnings to over $30 million. Moreover, he was able to receive a further $15 million from several endorsement deals with companies such as Reebok.
Other Sources of Income
Despite receiving huge amounts of money from his wrestling matches, McGregor also earns from his sponsorship deals. He has had contracts with Anheuser-Busch, Beats by Dre, Bud Light, Burger King, Monster Energy, and more.
Before his record-breaking fight with Khabib, McGregor renewed his sponsorship deal with Reebok. This deal brings him a yearly revenue of about $5 million.
Furthermore, he has established his own brand of whiskey, called Proper No. Twelve. According to Business Insider, the brand sold more than two million bottles in the first six months. He also owns a menswear line, known as August McGregor.
Besides earning massive wealth, he has received countless awards and titles.
Achievements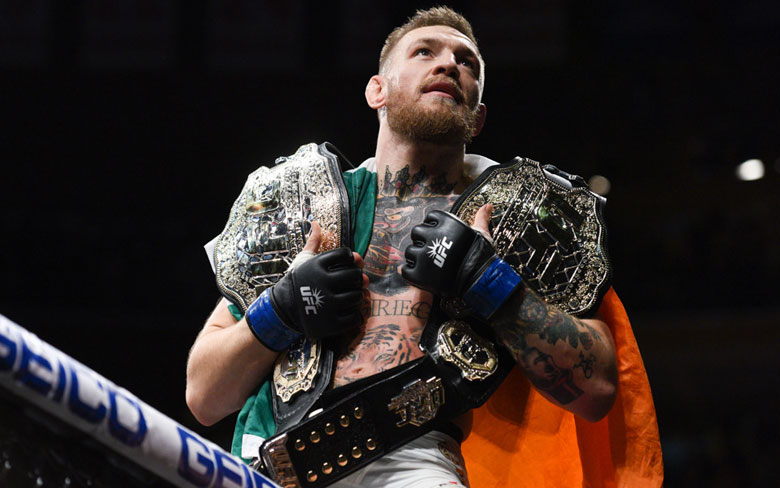 He was the UFC Featherweight Champion from 2008 to2015. Furthermore, he has been the Lightweight Champion twice in his career. He held the championship from 2008 till 2012, and then again from 2016 till 2018.
He is the third wrestler in UFC history to have been both Featherweight and Lightweight champion. During the years he was both Lightweight and Featherweight champion, the Irishman achieved another milestone. He was the first simultaneous multi-divisional champion in overall UFC history.
In 2016, he beat José Aldo in 16 seconds. Till now, McGregor holds the record for the fastest title victory in the history of UFC.
McGregor has been proudly crowned as the 2015 Fighter of the Year by Bleacher Report, ESPN, Fox Sports, MMA Fighting, and more.
Although his wrestling achievements are highly impressive, he has received several other respectable awards. Time Magazine placed him in the list of 2017 Top 100 Most Influential People. Moreover, he was the 2015 Ireland's Most Stylish Man in the VIP Style Awards.
These achievements and awards are just a few pieces contributing to his net worth.
Current Situation
The bright star currently lives in a mansion in Kildare, Ireland. He lives there with his girlfriend, Dee Devlin. Since 2008, Dee has stayed on McGregor's side. They have two children. Their son, Conor Jack McGregor Jr., was born in 2017. Their younger daughter, Croia McGregor, is only 15 months old.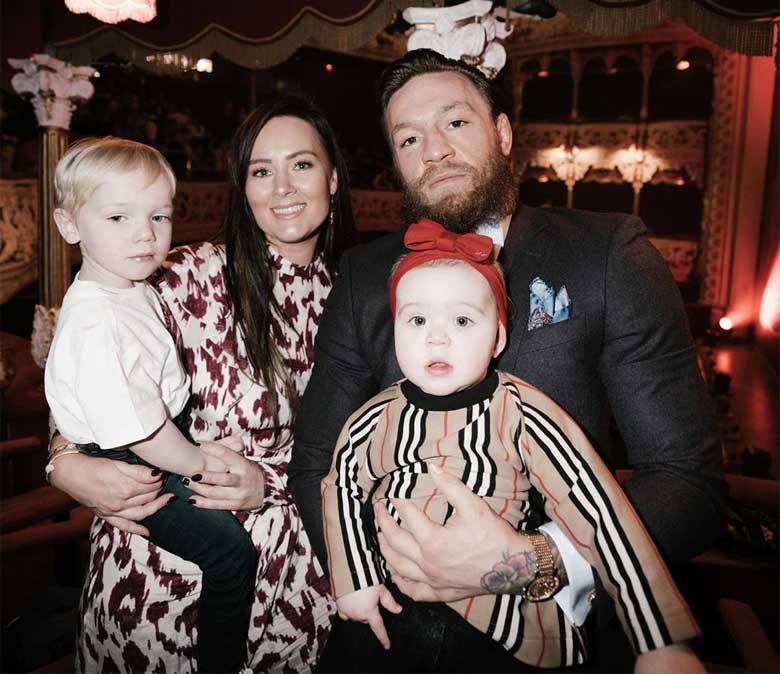 During the ongoing COVID-19 pandemic, McGregor has played a vital role as an influencer. He has used all social media platforms to raise the need for medical equipment. Furthermore, he has praised the healthcare staff working all over the world. He has also helped local businesses prosper in these difficult times.
Conor McGregor Net Worth
McGregor has been a UFC wrestler for the past 12 years. It is certain that he has received a massive total from his wrestling contests and sponsors during these years. Just last year, he made a total of $47 million.
Till now, his overall earnings are about $235 million, and his net worth is about $200 million. Due to his incredible talent and strength, that number is most likely to increase over the upcoming years.