Leah Marie Van Dale is a great model, dancer, and one of the top wrestlers of the 21st century. She is famous with the ring name Carmella in wrestling. She stepped into the wrestling field after she got inspired by her father, Paul Van Dale, a professional wrestler of the 20th century.
She started her wrestling career in 2013 when she contracted with World Wrestling Entertainment Inc. (WWE), where she performed on NXT (a developmental brand) in Orlando, Florida. She is currently working with SmackDown Brand under WWE. Leah Van Dale is famous for her ferocious attitude and physique.
Early Life
Leah Van Dale was born on 23 October 1987 in Spencer, Massachusetts, United States. Her father, Paul Van Dale, was an artist and a professional wrestler. Her mother (Liz La Cerva) was Dutch and her father was of Italian origin. So Lean Van Dale is of Dutch and Italian descent.
She was brought up in her home town Spencer, Massachusetts. She graduated from David Prouty High School in 2006 and the University of Massachusetts Dartmouth in 2010. She started her dance career in 2010 with the Los Angeles Lakers dance team. Leah Van Dale has a sister Breanna Van Dale, but she did not choose the field of wrestling like her father and sister.
You can also read: Carmel Laniado Biography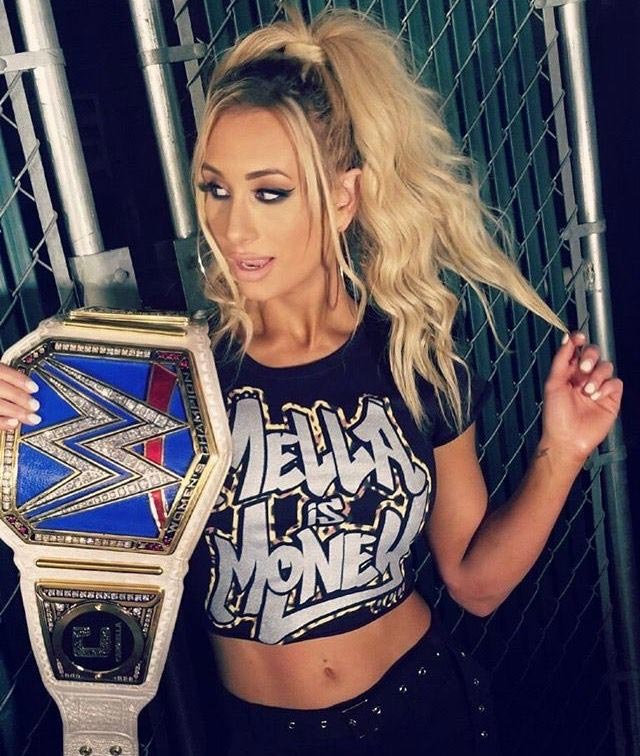 Professional Life
Leah Van Dale applied for working with WWE in 2010 but quit the selection process after being selected by the Los Angeles Lakers dance team as a Laker girl. In 2013 she became a part of World Wrestling Entertainment Inc. and started to perform with a developmental brand NXT and embraced with the ring name Carmella.
She became the manager of two professional wrestlers Enzo Amore and Colin Cassady.  She 1st appeared as a hairdresser in NXT but quit this job after a short time and made her in-ring debut against blue pants in October 2014 in the 16th episode of NXT.
She defeated Blue Pants two times but remained unsuccessful in the third attempt. Carmella first appeared on the main roster of WWE on 12 March 2016, along with Amore and Cassady at Roadblock for their match against "The Revival" for the next championship of the NXT Tag Team.
Carmella joined the Smackdown brand on 19 July 2016 and won her first match against Natalya Neidhart in August on the main roster. Carmella remained unsuccessful in the six-pack competition for the SmackDown women's championship on 2 April 2017.
She won the inaugural Money in the Bank ladder match of women and gained the briefcase after Ellsworth on 18 June. After some unsuccessful battles to cash the briefcase from Flair, Carmella finally cashes her briefcase by defeating Flair and winning the title of SmockDown Women's Championship for the 1st time in April 2017.
After a brief period, she again won the title of Money in the Bank by a title match between Asuka and Carmella. Carmella won that match by the distraction of Ellsworth. So the match was re-conducted, but Carmella retained her title by defeating Asuka again. In May 2020, Carmella again participated in the Money in the Bank Ladder match, but she remained unsuccessful in winning the title the third time.
Carmella also worked in the television reality show named Total Divas, where she joined as a main cast member in the 7th season and as a guest member in the 7th season. She again participated in the 9th season as the regular cast member, which was based on the real-life of Carmella with Corey Graves.
Personal Life
Leah Van Dale was crazy about wrestling since her childhood and idealized Miss Elizabeth, a professional wrestler and wrestling manager of America, in her childhood. Van Dale is a certified trainer and fitness expert. She introduced his vine with the label Capo Cagna.
Van Dale is in a relationship with Corey Graves, who is a podcaster, columnist, color commentator, and retired professional wrestler. Corey Graves is three years older than Van Dale. He is presently working with WWE as an analyst and commentator.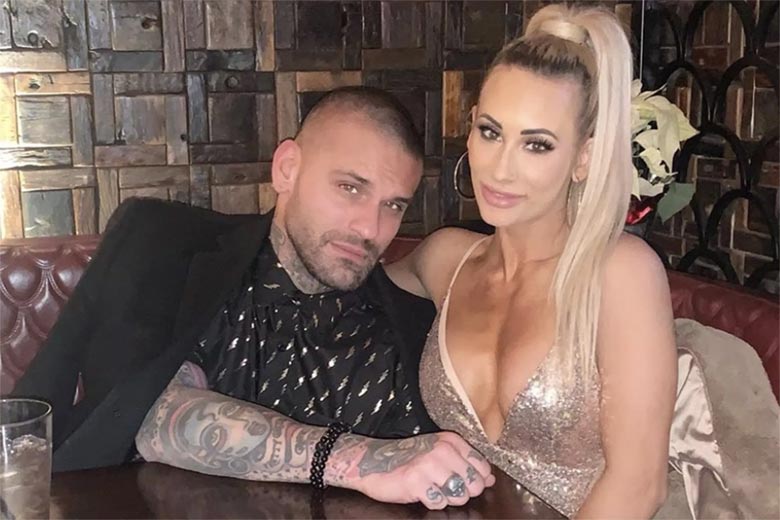 Accomplishments
Carmella accomplished the WWE 24/7 championship two times in her wrestling career. She also won SmackDown women's championship once. She also successfully achieved the Mixed Match Challenge with R-truth. In 2017, she won the Money in the Bank title. In 2019, Carmella earned the WrestleMania Women's Battle Royal too.
Carmella Net Worth
Carmella was ranked as the 7th of the top 100 female singles wrestlers in PWl female 50 in 2018. The source of the wealth of Carmella is the entertainment industry. Her yearly salary is $2.3 million. She has a predictable net worth of $160 million nowadays.
Carmella also earns a handsome amount through her vine Business, Capo Cagna. She also makes money through her video game variance, which is made in WWE 2017 as a playable character. Carmella also gets perks from her professional training and fitness expertise. It is expected that she will encase her money in bank title and hold a WEE belt in the coming years.