Jonathan Dwight Jones, also more commonly known by his stage name 'Jon Jones,' is one of the biggest names in mixed martial arts (MMA). He was born on the 19th of July 1987 in Rochester, New York, and has been active in MMA since 2008.
Jon is one of four children to Arthur and Camille. The family has a rich sports background. Both of his brothers, Arthur and Chandler, are active in the world of American football.
Currently, Jones is among the greatest UFC (Ultimate Fighting Championship) fighters. He has broken numerous prestigious records in his career. He is most well-known for his two Light Heavyweight Championship titles.
Famously known as Bones, the world-famous athlete has a remarkable MMA record of 26 wins and one loss out of a total of 28 matches. Furthermore, he has the longest unbeaten streak in the history of UFC: eighteen games.
The renowned wrestler has earned a lot of respect and fame for his incredible skill and talent. However, he has been involved in various controversies and troubles, including failing his drug tests. Despite all his wrong actions, Bones is loved by his millions of followers.
The 32-year old star has earned a massive worth in his career. Continue reading this article to find out more about Jon Jones and his net worth.
Early Life
His father was a pastor and often tried to talk Jones out of wrestling.
Before working with the UFC, Jones was already active as a sportsman. During his high school years, he was an impressive wrestler as well as a talented footballer. His football coach was the one to crown the nickname Bones.
He wrestled in college as well. Even before the UFC, Jones won a series of events, including a state-level championship and the National JUCO Championship. With this experience under his belt, Jones left college early and made his UFC debut in August 2008.
UFC Debut
Jones was only 21 years old when he stepped into the world of UFC.
The debut took place at UFC 87 in a match against Andre Gusmão. Jones came out on top by a unanimous decision and scored his first victory at UFC. This was his 7th MMA victory overall.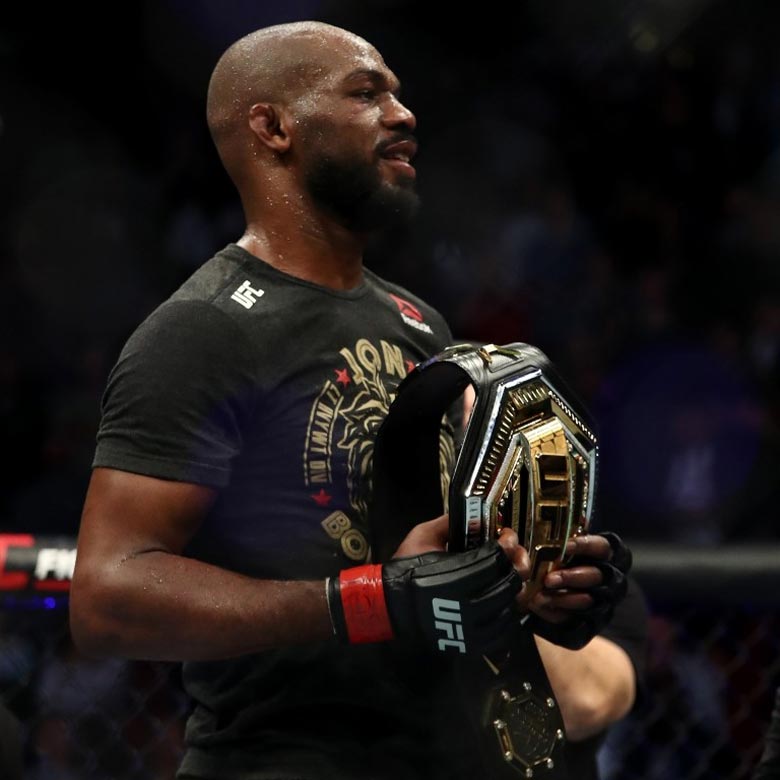 Troubled time with UFC
His career's loss came when Matt Hamill beat him in December 2009. In 2011, Jones won the UFC Light Heavyweight Championship by beating Maurício Rua with a TKO. Throughout the years, he has outsmarted his opponents and has impressed millions of fans.
On the other hand, Jones has had an often turbulent relationship with the UFC due to various suspensions on disciplinary grounds.
For example, in 2015, he tested positive for cocaine, and in 2016, he tested positive for a banned performance-enhancing drug. Both incidents resulted in temporary suspensions.
Jones was also caught breaking the UFC's Athlete's code of conduct policy. In 2015 he was arrested for his involvement in a hit-and-run incident that left a pregnant woman with a broken arm. As a result, Jones was stripped of his championship and lost most of his sponsorships from brands like Nike and Reebok.
Although these incidents have negatively affected Jones's career, he has been hugely successful nonetheless with numerous title runs and awards.
Awards & Achievements
Throughout his career, Jon Jones has achieved various records and awards. These titles cement him as one of the greatest in UFC history.
Through his sheer talent and performance in the ring, Jones enjoys the position of the #1 ranked UFC pound for pound fighter. This title is one of the most coveted in the world of MMA.
Furthermore, Jones has also had two reigns as UFC's Light Heavyweight Champion. At the beginning of his first title reign, Jones was also the youngest champion in UFC's history at the age of 23 years and 242 days. Jones has also won the United States Kickboxing Association's (USKBA) light heavyweight championship.
Jones's records are almost endless and include the longest unbeaten streak in UFC light heavyweight division (13), longest unbeaten UFC streak overall (18), and most title match victories in UFC (14).
Jones was also ESPN's fighter of the year for 2011. He has also received the UFC 'Fight of the Night' bonus multiple times in 2011, 2013, and 2015.
With all these prestigious awards to his name, he has earned a massive worth for himself.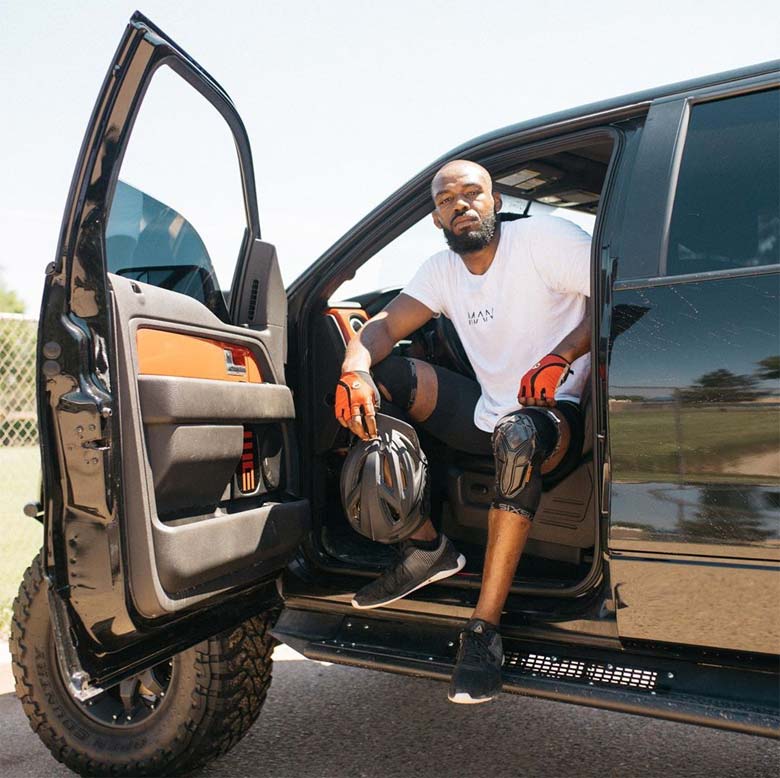 Jon Jones Net Worth & Other Sources of Income
Over the past years working with the UFC, Jon Jones has amassed a fortune. His success in the ring is reflected in the size of the payout he receives, with estimates putting his net worth at $15 million in 2023.
To understand why Jones's net worth is so high, one needs to look at his sources of income. The primary source of earnings for Jones is the match fee he receives for each fight. The fee started from only $12,000 at his MMA debut but has now ballooned to $500,000 per match! The total lifetime earnings from match fees alone for Jones are about $6.69 million.
To add to this, Jones makes further money in the form of bonuses from winning matches or being part of the main event.
The UFC also gives out bonuses as rewards for particular accomplishments such as having the best performance of the night or knocking out the opponent. This stream of revenue often brings in an additional $50,000+ per match.
Lastly, Jones receives brand deals and sponsorships, although the details of these deals are not public. It is known that Jones once received $30,000 for a single fight's sponsorship from Reebok. Furthermore, Jones has also had brand deals with companies such as Nike and GAT Supplements.
Apart from his income streams, Jones also owns a series of assets worth considering when talking about his net worth. These include two houses that are worth $3 million when taken together. Jones also has a collection of high-end cars worth roughly $190,000.
Overall, due to his streams of revenue and assets, Jones ranks amongst the 20 highest net-worth MMA fighters in the world.
Current Situation
Currently, Jones is involved in a public feud with the President of the UFC, Dana White. The dispute began with a disagreement over the amount of pay that Jones was to receive for an upcoming against Francis Ngannou.
Jones later voiced his frustration through a tirade of tweets made on Twitter regarding the UFC and accusing Dana White of being "stubborn and greedy." In response, White also took to Twitter to defend the pay offered by the UFC.
The feud has escalated to involve other MMA fighters, including the renowned Conor McGregor and Jorge Masvidal. They have threatened to either leave the UFC or retire from MMA altogether unless the UFC changes its behavior.
Furthermore, Jones is threatening to relinquish his Light Heavyweight Championship unless the UFC re-negotiates his contract to increase his pay. The outcome of this feud is yet to be seen as of writing this article.
Outside the UFC, Jones lives with his fiancé, Jessie, in Ithaca, New York. The couple also has three daughters together.
Conclusion
Overall, Jones is one of the most talented fighters in UFC history, and his net worth reflects this. However, constant arguments with the UFC have troubled the stability of his career and affected Jones's earnings negatively.