Saraya Jade Bevis, Aka Paige, was one of the greatest WWE Superstars. She was Born on 17th August 1992 in Norwich, England. She was fond of wrestling from an early age and made her debut at the ripe age of 13.
She started her career at the World Association of Wrestling in 2005 with the name of 'Britani knight,' completed supported by her family. Her parents and older brothers are also wrestlers. She was scared of fighting and the concept of it but eventually ended up in there.
There's a lot more you may want to know about her, from her Personal life to her professional career, and you will get everything in here. Just keep reading!
Early Life
Saraya was Born in 1992, which makes her 28 years old. Julia Bevis and Ian Bevis are her parents. And has two older brothers. Her family is full of wrestlers from her parents to her brothers.
In her childhood, she was scared of wrestling due to her family's injuries and couldn't understand the concept of fighting for survival. Her family runs a fighting association known as the World Association of Wrestling. She competed in it at the age of 13 to promote her family's work.
She intended to become a zoologist but, at the age of 13, made her debut as a wrestler. She worked as a bouncer at her parents' pub in 2007. She went to The Hewett School in Norwich and graduated in 2008.
Physical Statistics
Height: 5'8
Weight: 55 Kg
Hair Color: Brown ( Brunette )
Eye Color: Dark Brown
Personal Life
Paige is currently single but has dated:
Bradley Walden in 2014
Kevin Skaff in 2016
Alberto Del Rio in 2017
Ronnie Radke in 2018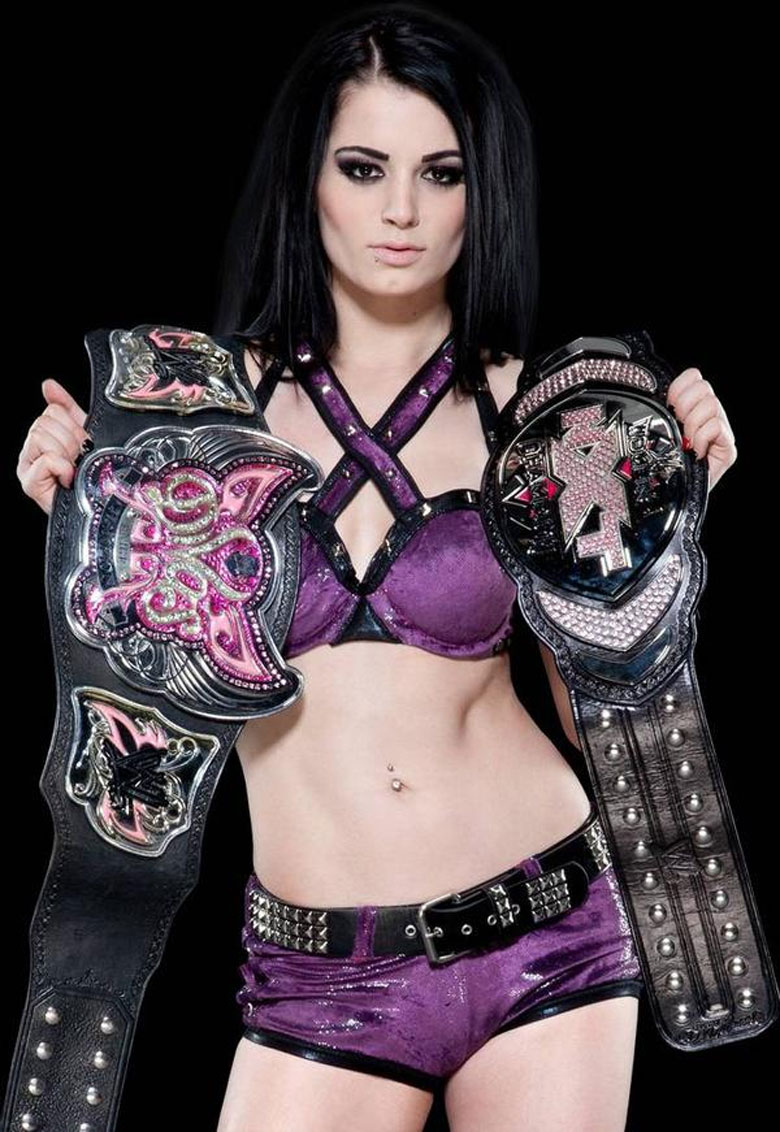 Professional Career
Her professional Careers are as under:
European independent circuit (2005–2011)
She played and won a lot of titles with her partner. She took on a lot on a lot of fights and defeated many. She started her career in 2005 and fought in the independent circuit until 2011.
Shimmer Women Athletes (2011)
She competed in Shimmer Women Athletes but consecutively lost and, after a significant fight, left it.
Florida Championship Wrestling (2011–2012)
Saraya tried his luck in 2010 but got rejected by she didn't lose hope and got signed by WWE in 2011. She made her debut in 2012 in there are since then remained in WWE for a long time.
NXT Women's Champion (2012–2014)
She then joined NXT in 2012 and had a victorious streak over many huge names. She got assaulted in 2013 by summer are before a match but still defeated her in a one-on-one game.
Paige remained the NXT Women's champion for 274 days but then suddenly had to leave her title.
Divas Champion (2014–2015)
She then made an exceptional appearance in Divas Championship and won the title of Diva Champion from AJ Lee and become the youngest and the first most youthful Diva to hold both the titles; Diva and NXT Champion.
Absolution and retirement (2017–2018)
She was doing well until 2018 when she suddenly had to leave wrestling due to major spinal injuries. She was made the General Manager of Smackdown after retirement.
non-wrestling roles (2018–present)
She has been working in many movies along with her wrestling career. Now she works Backstage at WWE. And she is currently running an online store and a makeup collection.
Filmography
She has worked in a lot of movies, some of which are listed below:
Santa's Little Helper in 2015
Scooby-Doo! and WWE: Curse of the Speed Demon in 2016
Surf's Up 2: WaveMania in 2017
Total Divas from 2015 – 2018
What Just Happened??! with Fred Savage in 2019
WWE Backstage from 2019 – Present
Business ventures
Saraya started a couple of Businesses that she is also currently running.
The Dark Gypsy, a coffee shop co-launched with Blackcraft in 2015
Her online store, thesarayastore, in 2017
A makeup collection, co-partnered with Hot topic in 20119
Championships and Accomplishments
Saraya accomplished a lot of titles and championships at an early age. A detail of all the achievements is stated below:
German Stampede Wrestling
GSW Ladies Championship (1 time)
HEW Women's Championship (2 times)
Premier Wrestling Federation
PWF Ladies Tag Team Championship (1 time)
Pro-Wrestling: EVE Championship (1 time)
RDW Women's Championship (1 time)
RQW Women's Championship (1 time)
Diva of the Year (2014)
Swiss Championship Wrestling
SCW Ladies Championship (1 time)
World Association of Women's Wrestling
WAWW British Ladies Championship (1 time)
WAWW British Tag Team Championship (1 time)
WAWW Ladies Hardcore Championship (1 time)
Wrestling Observer Newsletter
Worst Feud of the Year (2015)
NXT Women's Championship (1 time)
WWE Divas Championship (2 times)
NXT Women's Championship Tournament (2013)
WWE Year-End Awards (1 time)
General Manager of the Year (2018)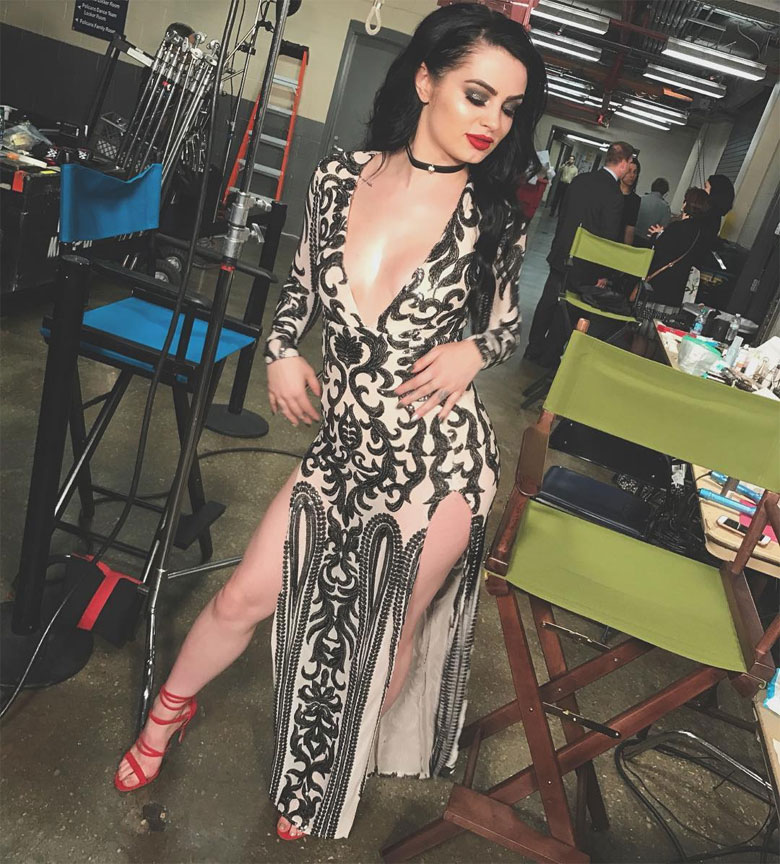 Paige Net Worth
As discussed above, the net worth of Paige is $4 Million. She earns around 100,000$ annually from all her businesses. Let us discuss how she has achieved this net worth at such a young age.
Online Clothing Store
Paige started her Online clothing store in 2018 with her name, thesarayastore.com.
She has been running that store for a couple of years and is generating significant revenue for her every year and is her primary income source.
Makeup Collection
Saraya started a makeup collection in 2019, co-partnered with Hot Topic. It is also a big source of income for her and plays a vital role in making her net worth.
Coffee Shop
She started a coffee shop in 2017 but unfortunately couldn't run it properly and earned just a small amount of revenue and closed it, and started getting into other business ventures.
Movies
Paige stared in a lot of films and Tv shows. She did her first tv show back in 2012 that was a documentary on her life. She then did Total Divas for three years from 2015 – 2018 And is currently a contributor at WWE backstage.
WWE
Paige Earns a Quarter of a Million Dollars from WWE Annually. She worked as a wrestler before but then was offered the seat of General Manager after retirement. But currently, she is working backstage at WWE.
Facts about Saraya Paige
Paige is currently working as a Backstage Reporter at WWE. Her fans know a lot about her, but there are some facts that only a few people might know. All of them are discussed below:
She started her career as a wrestler at the age of 13 as a last-minute decision.
Her first recorded match was in 2006; A tag team matches her mother at their wrestling association.
At 16, she traveled around the world and dropped her resume as a wrestler.
She defeated AJ Lee on her first Roaster night to be the Diva's Champion.
She changed her ring name to Paige from Saraya when she was first launched in 2012.
She started a Coffee company by the name "The Dark Gypsy" in 2015.
She launched an online clothing brand in 2017, with her real name, thesarayastore(dot)com.
She retired from an in-ring competition in April 2018 due to injury.
She was made the New General Manager of Smack-down Live after retirement.
She started a Makeup Collection in 2019, partnered with Hot Topic
Final Thoughts
Paige's net worth is $4 Million and has won more than 15 titles, which shows that if your work hard, you can achieve anything you want at a young age. She has been earning all this through her wrestling career and the movies that she has been doing. Paige has a big fan following at such a young age and is expected to rise in the upcoming years.