LeBron Raymone James Sr. is counted as one of the biggest names in the history of basketball. He is currently a small forward/ power forward for the Los Angeles Lakers in the NBA.
On 30th December 1984, James was born in Ohio, USA. He is the only child of his parents: Anthony McLelland and Gloria James. Despite having a family without a sports background, he exhibited incredible skill at basketball.
He has been active as a basketball player since 2003. He has played for three renowned NBA clubs, which include the Cleveland Cavaliers, Miami Heat, and LA Lakers.
Throughout his career, he has broken and set numerous records. For his remarkable talent and goodwill services towards humanity, he has been called one of America's most influential and popular athletes. He is more commonly known as "King James" among his massive fan base.
His countless prestigious awards include three NBA championships and four MVP (Most Valued Player) awards. These achievements are more than enough to prove his place among legendary players like Kobe Bryant and Michael Jordan.
Counted as one of the greatest sportsmen, James has a massive net worth. He is expected to earn much more in the future. Continue reading the article to find out more about him and his net worth.
Early Life
At the time of birth, his mother was only 16 years old. James grew up without the presence of a father, mainly because he was involved in several crime incidents. From an early age, James began playing basketball at home. Also, you can learn through basketball training videos.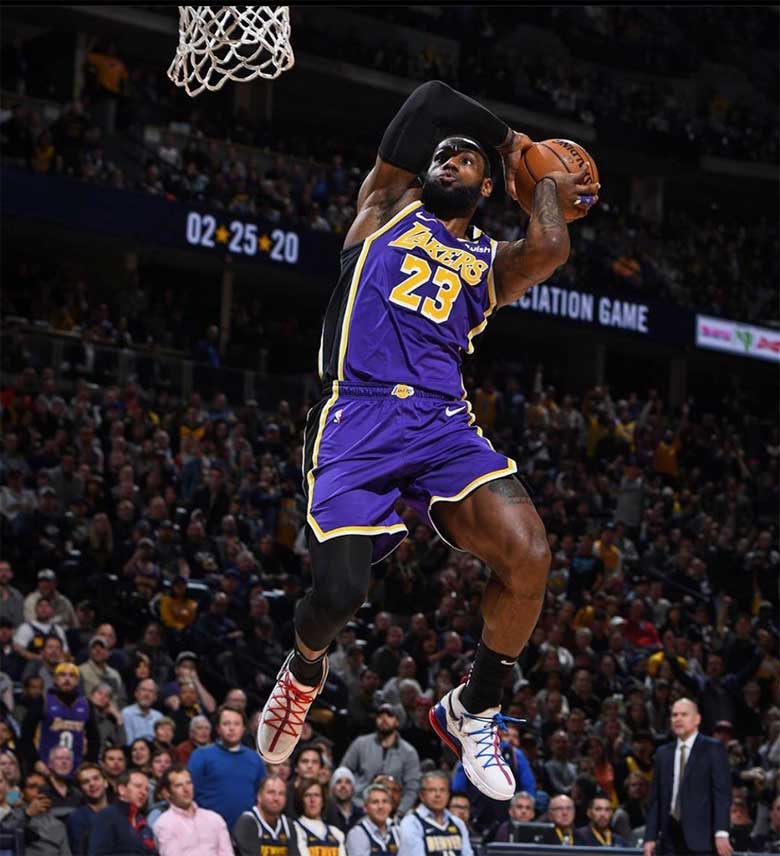 As his mother struggled to make steady earnings for the family, she decided to give James to the family of a football coach. There, he further improved his basketball skills.
After joining his local school, James excelled on the court and impressed everyone. Later on, he attended St. Vincent-St. Mary High School. Before his junior year started, a basketball magazine called Slam, called him the "best high school basketball player in America."
The same year he was named the Gatorade National Player of the Year. With all these achievements at such a young age, it was clear that James was bound to rule the NBA.
Although James skipped college, that did not harm his career at all. The abundantly talented player was picked up by his home team, the Cleveland Cavaliers, in 2003.
Rise in NBA with the Cleveland Cavaliers
His initial contract with the Cavaliers was worth $18.8 million, lasting for four years.
He proved his skillfulness throughout his first season and helped the Cavaliers perform way better than the last season. For his exceptional performance, he became the first Cavalier to be given the NBA Rookie of the Year Award.
In 2006, James led the team to its first playoffs since 1998. The same year, James came second in the race for the MVP award.
Before the 2007-08 season began, James signed a $60 million extension contract over three years. The agreement brought him significant revenues, taking his salary for the 2009-10 season up to $15.8 million.
During the 2008-2009 season, his average of 28.4 points led him to his first-ever MVP award. He earned his second MVP award in the 2010 season. Before the 2011 season, James decided to leave the Cavaliers.
Despite being heavily criticized for leaving the Cavaliers, James was approached by several prestigious teams.
After careful consideration, James chose to join the Miami Heat, with a contract worth $100 million lasting for six years. He hoped to win the championship title with the Heat as the team had better players.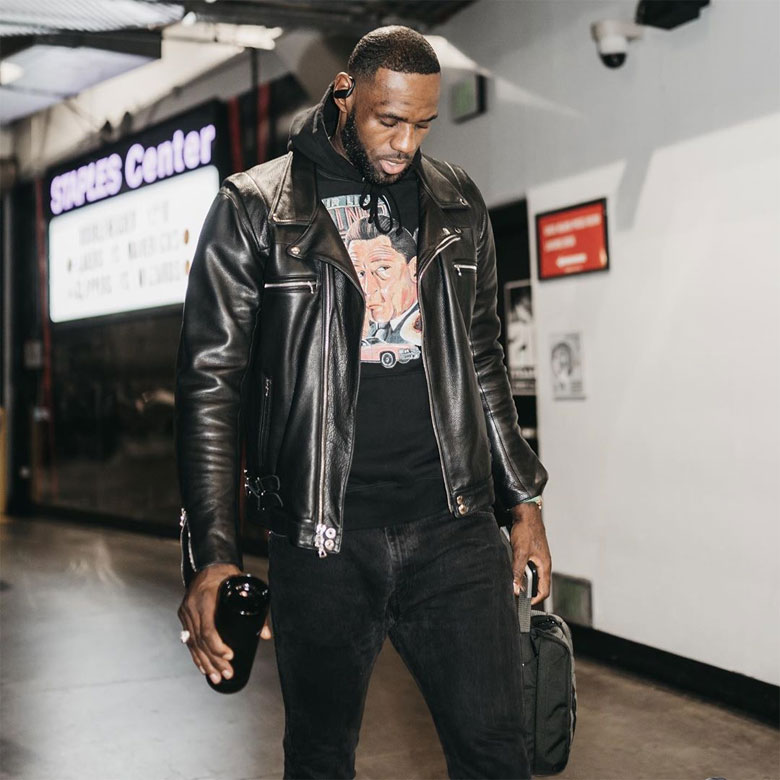 Historic Time with the Miami Heat
He broke many records in his time with the Miami Heat.
During the 2012 season, he averaged 27.1 points and 6.2 assists. These remarkable statistics led him to this third MVP award along with his first-ever NBA Championship title.
Moreover, he was an integral part of the national basketball team, which earned an Olympic gold medal that same year.
The next year, Miami Heat had their best league record of 66 victories and only 16 losses. James earned his fourth MVP that year as well as his second consecutive championship title. In his last year playing as number 6 for the Heat, James averaged 28.2 points.
In June 2014, James left the Miami Heat and decided to return to his home team, the Cleveland Cavaliers.
Championship Win with the Cleveland Cavaliers
To maximize his income, James signed a one-year contract with the Cavaliers.
In the 2015-2016 season, he led the team to its first-ever championship title. Due to his exceptional performance during the finals season, he was unanimously voted as the Finals MVP.
After the championship win, he signed a three-year contract worth $100 million. This contract resulted in him earning a massive amount of nearly $38.3 million, which was the highest among all other players.
Move to the LA Lakers
In July 2018, he joined the LA Lakers following a 4-year deal worth $153 million. This arrangement brings him an annual salary of about $40 million.
During his time with the Lakers, he faced problems with frequent injuries. Despite this, he set new records.
The legendary player has received numerous great awards in his career.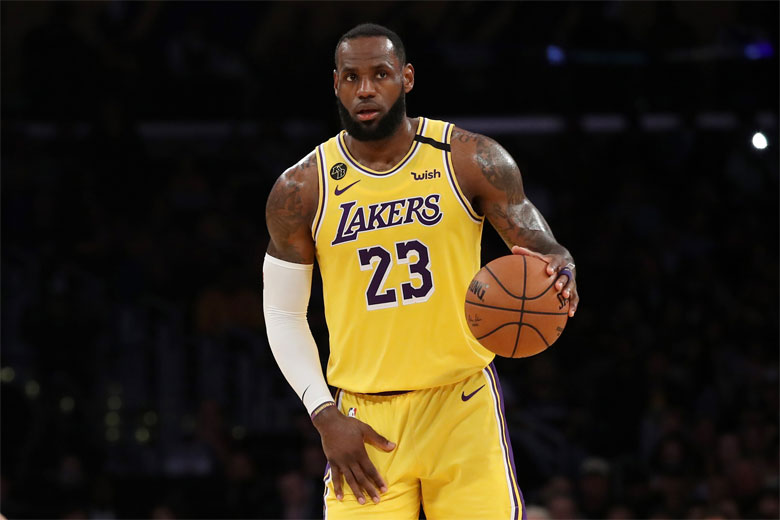 Achievements
In addition to three championships and four MVP awards, James has earned an NBA All-Star for the past sixteen years. He also has three Finals MVP awards.
He has won two gold medals and one bronze medal playing for the national team in the Olympics.
In 2012 and 2016, he was entitled as the Sportsperson of the Year by Sports Illustrated. In 2012, Sporting News named LeBron the Athlete of the Year.
These unbelievable achievements and awards are not enough to prove his talent and worth.
Net Worth & Other Sources of Income
The net worth of LeBron James is estimated to be approximately $500 million in 2023. He earns about $100 million per year, most of which comes from his endorsements and partnerships.
He has had deals with acclaimed companies, which include Beats by Dre, Coca-Cola, McDonald's, Microsoft, Nike, Samsung, and more.
In 2013, he became the highest-paid basketball player in the world.
Nearing the end of 2015, he signed a significant contract with Nike. This was the first-lifetime deal Nike had ever offered, and it is reported to be worth nearly $1 billion. Moreover, James earns $20 million annually for his signature shoe line.
James also has a small stake of two percent in Liverpool, an English soccer club. His share is estimated to be nearly $34 million.
The world-famous athlete had a one percent share in Beats by Dre. When Apple acquired the company, he received nearly $30 million for his share.
James also owns 21 franchises of Blaze Pizza. His stake is approximately worth $40 million.
Additionally, he owns a media brand known as Uninterrupted, and a production company called SpringHill Entertainment.
Current Situation
James married Savannah Brinson, his high school sweetheart, in September 2013. Together, the couple has three children: Bronny, Bryce, and Zhuri.
Currently, he lives in a $23 million mansion in Brentwood, Los Angeles.
James is well-known for his community service. He has established his own charity fund, known as the LeBron James Family Foundation. He has awarded scholarships to countless students in need as well.
Furthermore, he has established schools for at-risk children and intends to pay for their college fees as well.
Conclusion
LeBron James continues to impress the whole world with his immense talent. Keeping in mind his excellence, his net worth will increase noticeably soon.