Are you daring? Do you think you have the soul of an explorer? Do you enjoy pushing the limits of fear? No matter how brave you think you are, we assure you there places in the world that even you too will be afraid to go. Islands so treacherous, you will have to be alert at all times.
If you think going to these places is a vacation, think twice. Instead of putting on sunscreen, you'll be putting on your gas-mask. Instead of looking for exotic animal species in the wilderness, you will be praying you don't come across them.
Keep in mind visiting these locations is not any kind of bravery! Sure, the beauty and thrill might interest the adventurer in you, but putting your life in danger is not smart at all.
Still curious about what could be so dangerous? We've prepared a list of the world's most deadly islands to put your curiosity to rest. Read the article and find out for yourself if these dangerous places are worth your time and comfort.
World's Most Dangerous Islands
Saba, Netherlands Antilles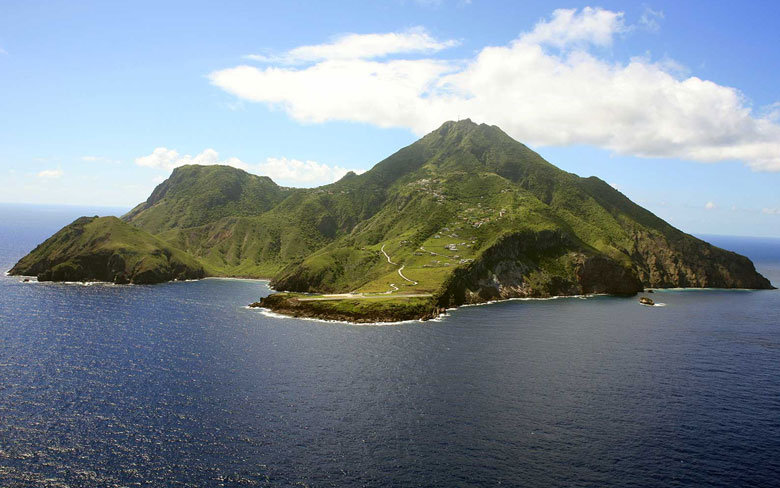 This Caribbean Island, known by many as "the unspoiled queen," lies in the Lesser Antilles. This beautiful island is going to blow you away, and we mean it when we say that.
This island is a hot zone for storms. Since 1851 it has seen more major hurricanes than any other place on Earth! Very recently, in 2017, a Category 4 hurricane hit the island. Winds of up to 156 mph caused massive destruction, ravaging homes, and infrastructure.
If reading all that wasn't enough to scare your inner adventurer from wanting to visit the unspoiled queen, be sure to time your trip around the winters to stay safe.
Miyake-Jima, Japan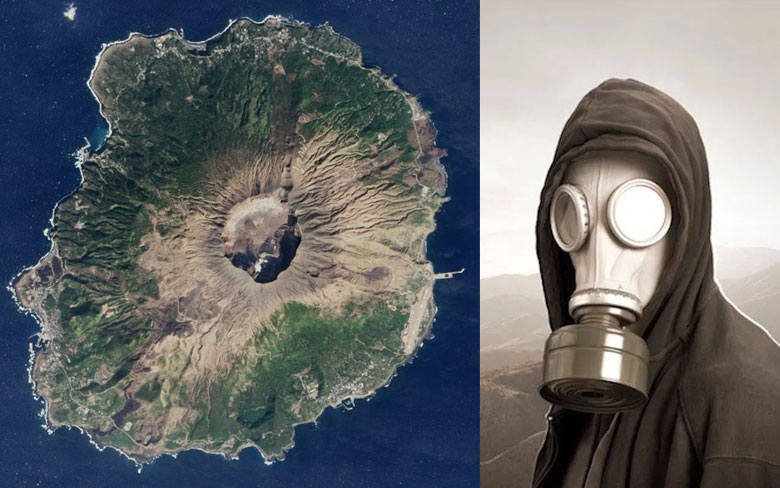 Part of the Japans Izu Island chain, Miyake Jima, is breathtaking… literally. This island's beauty is a deceptive disguise because the land lies on an active volcano, which erupted six times in the last century!
But it's not just the threat of booming siren in the middle of the night to alert you in case of an eruption that should worry you; the more significant risk is looming around in the air around you.
One of the highest concentration poisonous gases (mainly sulfur) on Earth regularly leak from the ground. The gases are so toxic that all flights to the island got banned for eight years after a volcanic eruption.
It isn't uncommon for residents to have gas masks lying around, but if you are still daring enough to explore this island, we have good news! You can visit this island, and masks will be available upon your arrival.
Bikini Atoll, Marshall Islands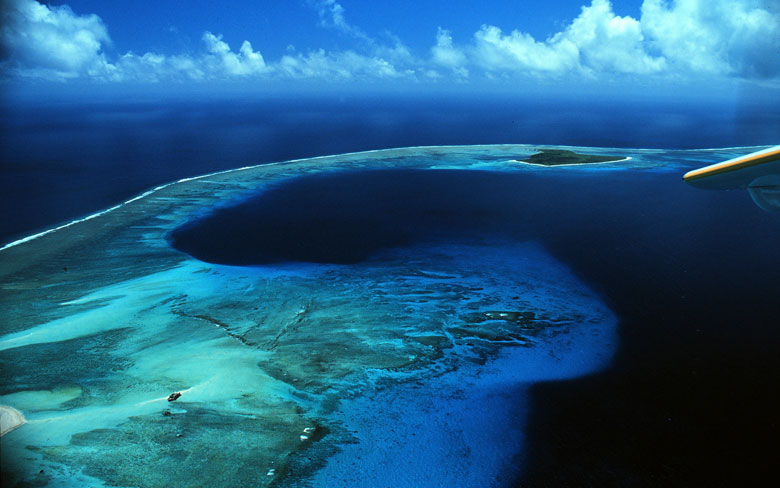 Located in the Central Pacific Ocean, the Bikini Islands are another relic of the chaos of World War. After the Second war, the United States got control over the Islands. The US Navy used this land to experiment with atomic explosions.
166 natives were relocated to nearby islands before a 20-tonne bomb got deployed over 80 obsolete world war battleships, making the island highly radioactive.
In the 1960s, after a land reclamation project, locals started returning to the island. But they were forced back since the radioactivity levels were still too high.
Even though the island is declared "safe," you're going to have to be wary of eating fallen coconuts because locally grown food may be radioactive.
The Snake Island, Brazil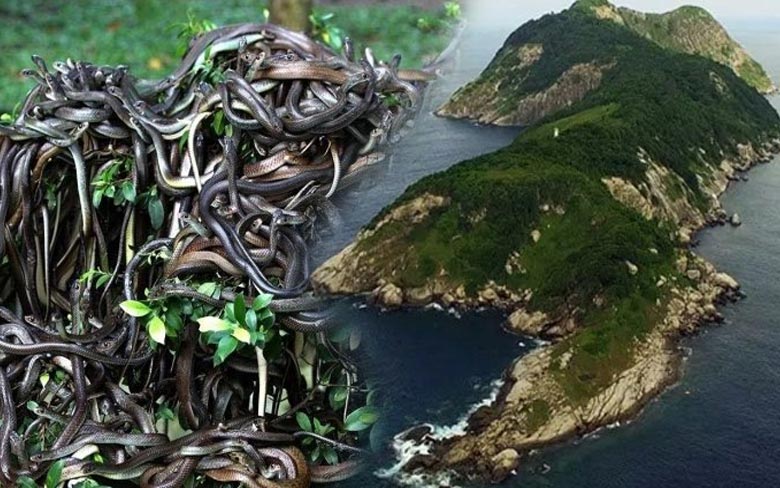 Ilha da Queimada, also famous as the "Snake Island," lies in the Atlantic Ocean, off the coast of Brazil. As the name suggests, it is home to a highly endangered and deadly species of snakes, The Golden Lancehead Vipers. Estimates indicate that around 2000 and 4000 of the kind inhibit the island.
Local legend claims that some pirates placed these snakes here to protect their gold from people. However, in reality, the snakes were able to evolve over thousands of years without human intervention.
Venom from these snakes puts them among the most dangerous snake species in the world, killing a person in under an hour! Your visit here will be so risky that a doctor accompanying you will be mandatory.
Reunion Island, Indian Ocean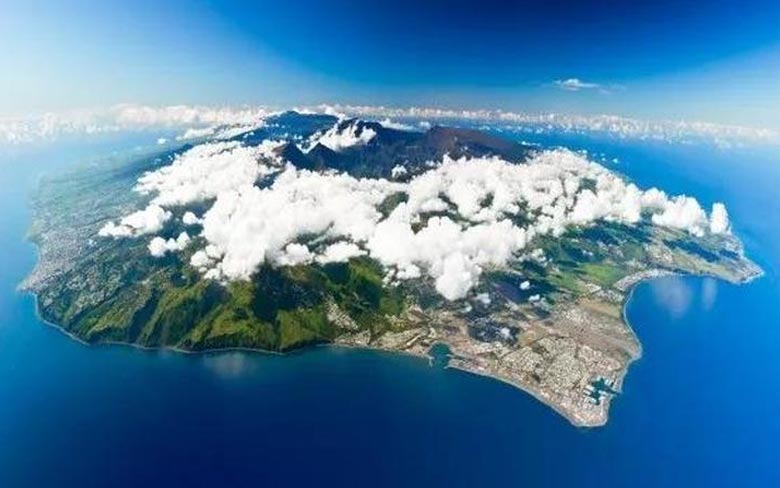 Located in "Reunion," which is an overseas department of France, the Reunion Islands sit on waters known as "shark highways."
This is because these waters lie between Australia and South Africa, the two countries with the highest number of sharks. That is why these islands reported 16% of the world's shark attacks from 2011 to 2016.
The latest victim being 28-year-old surfer Kim Mahbouli who was pronounced dead on the 9th of May, 2019, when attacked during surfing. Say goodbye to a carefree and exciting surfing trip because the authorities have placed strict bans on surfing in the waters.
Gruinard Island, Scotland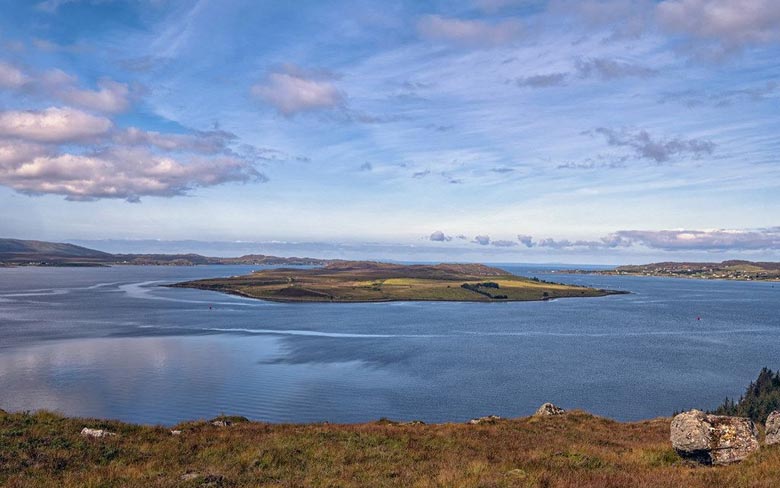 Located in Scotland, this Oval shaped island wasn't a naturally dangerous territory. Instead, it was the British, who during World War 2, used this island as grounds for testing biological warfare.
They developed deadlier strains of Anthrax to use in the war. To check these, they would drop bombs on the island, where they would burst into brown "dust clouds." Wandering flocks of sheep would intake this deadly gas, which would eventually kill them. These practices made the island uninhabitable for the next five decades!
Even though it got decontaminated in the 1980s, some are still hesitant to believe that since they suggest that "it is a very resilient and deadly bacterium."
Farallon Islands, US
Nicknamed "Devil's Teeth Islands" by mariners because of the treacherous shoals around them, the Farallon Islands are situated 25 miles off the shore of San Francisco.
On these islands, both nature and man's actions are your enemy, since not only do they house deadly species of Great White sharks but also due to the dumping of radioactive waste.
Between 1946 and 1970, on the directions of the Atomic Energy Commission dumped 47,500 containers (55 gallons each) worth of radioactive waste.
At the time, scientists aren't sure of the exact location of those containers, making it unsafe to remove them. So until that happens, we recommend you fulfill your scuba diving desires elsewhere.
Ramree Island, Myanmar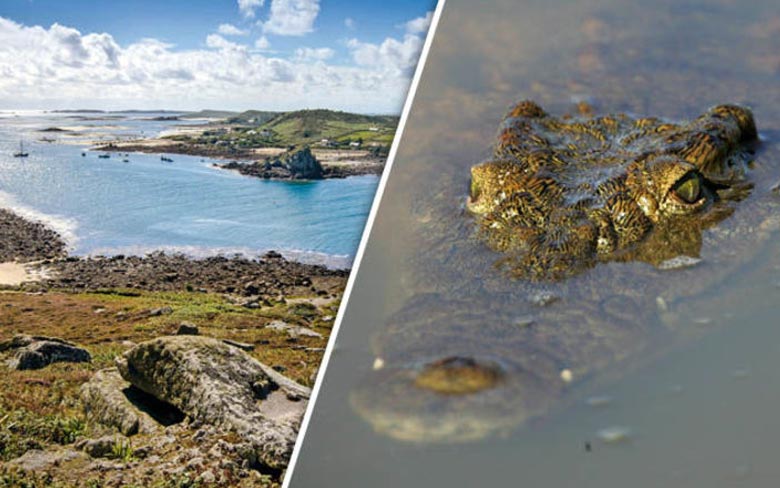 Home to the deadly Saltwater crocodiles, the Ramree Islands are situated off the coast of Burma. The island is notorious for a horror story that dates back to World War 2.
In 1945, a battle between British and Japanese troops reached this island. The Japanese were on the defense and were forced to find refuge deep in the swamps of the island, where deadly saltwater crocodiles with a taste for human flesh lurked.
Reports show that out of the 1000 soldiers that went into the swamp, only 480 survived, making this incident the largest crocodile attack in history, according to the Guinness Book of World Records. If you still want to "test the waters," you should probably read up the gruesome accounts of the incident and rethink your decision.
Final Words
If you've been searching for an adrenaline rush lately or been feeling adventurous, there are many things you can do. Perhaps go skydiving or mountain climbing. However, the risk and danger outweigh any thrill in some places in the world.
Explore the world and have fun, but keep in mind your safety when choosing your trip location. There are some places in the world you avoid.