Anthony Armand Ferguson Padilla, better known as Tony Ferguson, is an American Mix Martial Artist (MMA). Tony, having been born on the 12th of February, 1984, is currently aged 36. Although Tony was born in Oxnard, California, he spent most of his childhood in Muskegon, Michigan.
Tony is married to Cristina Ferguson. He got engaged to her in 2011, and the couple married in June 2012. Together they have one son, Armand Anthony, who was born in April 2016.
In March 2019, Tony's wife, Christina, filed a restraining order against him due to his uncharacteristic behavior and paranoia. This restraining order was later dropped in April, and Tony made it known that he would be returning to the ring.
Tony has a strong Mexican heritage. However, his surname 'Ferguson' comes from his stepfather, who is of Irish descent.
Early Life
For high school, Tony attended the Catholic Central High School in Muskegon, Michigan. He started sports early and engaged in wrestling, basketball, and football while in high school.
As a result of his skill, Tony was a three-time all-state selection in wrestling. This gave him a strong background in combat sports.
After high school, Tony initially attended Central Michigan University but later transferred to Grand Valley State University. Tony also went to the Muskegon Community College but never earned a degree out of his endeavors.
Tony did see some success in college wrestling. In 2006 he was the winner of the National Collegiate Wrestling Association's national wrestling championship in the 165lb division.
After college, Tony moved back to California to be closer to his extended family. For a while, Tony began a career in sales and marketing. Simultaneously, he would also work night shifts as a bartender at a local establishment.
In 2007, Tony decided to use his background in wrestling to begin his career in MMA. During 2007, Tony fought for multiple small organizations based in California.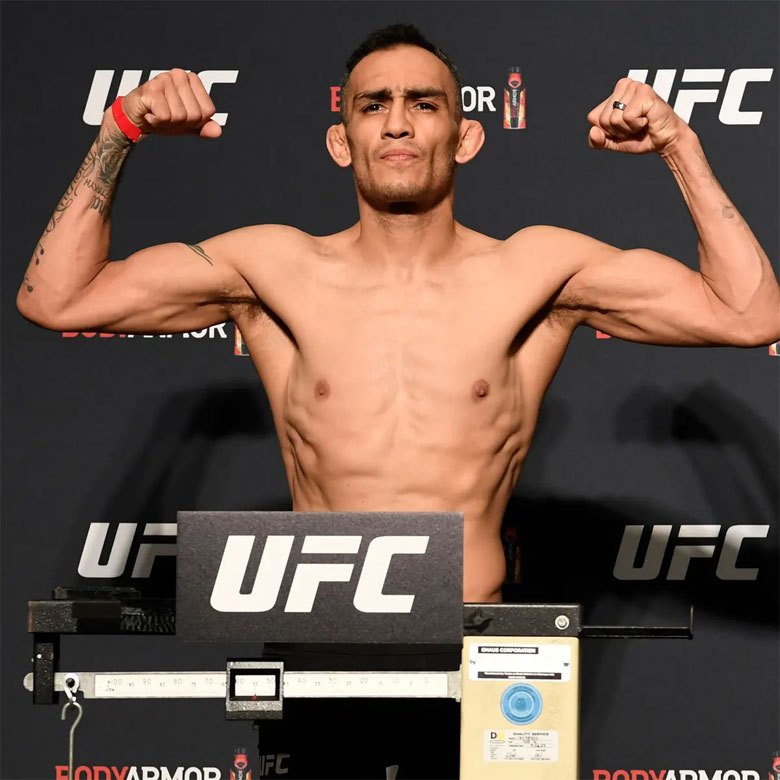 MMA Career
Tony's first noteworthy achievement in the world of MMA came in 2007. This achievement was his victory against Joe Schilling in a kickboxing match. Joe was a kickboxing champion at the time of his defeat to Tony.
Tony made his UFC debut at the finale of Ultimate Fighter 13 in 2011. He starred in a match against Ramsey Nijem. Tony beat Ramsey in round one via a knockout. This victory made Tony the winner of Ultimate Fighter 13.
As a result of this high-profile win, Tony got a contract from the UFC. Furthermore, for his knockout of Ramsey Nijem, he got a knockout of the night bonus.
In 2012, Tony had a match against Michael Johnson, which resulted in one of Tony's few losses. Furthermore, as a result of injuries sustained in the fight, Tony had to take a year-long break from fighting to heal.
Tony continued his UFC career in 2013 and, over the years, beat some of the big stars in MMA. These include Edson Barboza, Kevin Lee, Anthony Pettis, and Donald Cerrone.
With all of Tony's matches taken into account, he holds an impressive record. So far, Tony has won 25 out of his 29 fights. He has only lost four matches in his career.
Achievements and Awards
Over the years, Tony has gathered many awards as an MMA fighter. Tony has been the winner of Ultimate Fighter 13, as well as, interim UFC lightweight champion.
To add to this, Tony has won the Performance of the Night award three times. He has also won the Fight of the Night six times. Tony has also won the Knockout of the Night and Submission of the Night award once each.
Tony has the distinction of an additional record, which is his 12-fight win streak. This streak was the longest such winning streak in UFC lightweight history.
Tony's proficiency as a fighter has allowed him to have an extremely high win rate of 92.31% in the UFC.
Furthermore, because of his excellent record, Tony has high rankings in the UFC. He is the 12th ranked UFC pound-for-pound fighter. Tony is also ranked in the UFC lightweight rankings as the 2nd best fighter.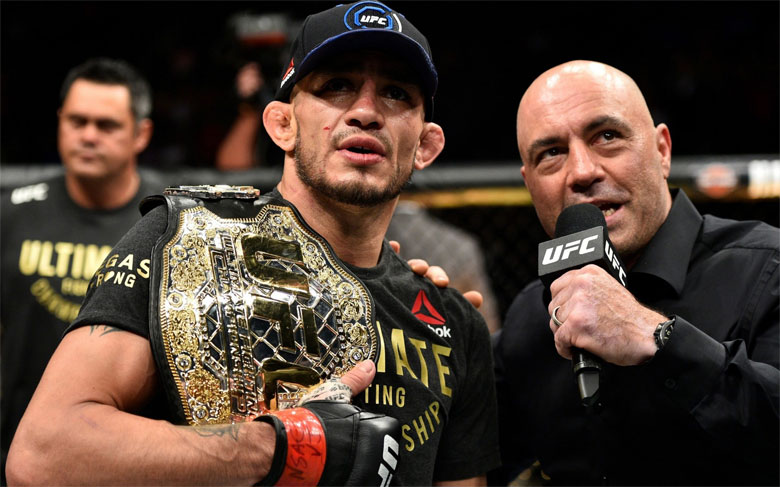 Tony Ferguson Net worth and sources of income
Tony is among the highest-paid lightweight fighters in the UFC. With an estimated net worth of between $4 Million. At his debut match against Ramsey Nijem, Tony made a total of $12,500.
Over subsequent years, the size of Tony's payout has increased significantly. The highest it has been was $235,000 in UFC 238. In total, throughout his career, Tony's payouts alone have made him a total of $2.18 Million.
For Tony's match against Justin Gaethje, his fixed match fee alone was $500,000.
Apart from Tony's match fees, he receives income from other sources. One of these sources is brand sponsorships. For example, Tony's most recent sponsorship in the match against Gaethje earned him $40,000.
Furthermore, the UFC gives its fighters bonuses for specific awards. Tony regularly earns the Performance of the Night bonus, which brings in $50,000 for each time he receives the award.
Current Situation
In May 2020, Tony was scheduled to have his most high-profile fight yet against Khabib Nurmagomedov. However, this fight could not take place due to the travel restrictions placed on Khabib because of the COVID-19 lockdown.
Justin Gaethje replaced Khabib and took part in the fight instead. The match resulted in a defeat for Tony, only the fourth in his career. This defeat also ended Tony's record streak of 12 lightweight wins in a row.
Despite the outcome of the match being a loss for Tony, financially, he made his biggest payout yet because of the fight, worth over half a million dollars. The publicity from this match will likely lead to further sponsorship deals and revenue for Tony.
Final Words
With everything taken into account, Tony has a stable career ahead of him with the potential of more high payouts like his latest one.