Nuclear, chemical, biological, or other types of materials that cause massive damage to human beings or natural resources are called mass destruction weapons. Weapons of nuclear and biological nature are more disastrous than chemical and radioactive weapons.
There is always a conflict about using nuclear weapons that either their use is ethical or not. No doubt, weapons are necessary for the well-being and survival of countries. Still, their unwise use can cause massive loss to human lives and resources. So use them if their benefits outweigh the costs of their usage.
The most deadly weapons used in human history are mostly nuclear weapons. There are several different names of these weapons, but all show the same underlying technology.
Only nuclear weapons are considered accurate weapons. They are formed as a result of fission or fusion reactions. A large amount of energy is released from the small mass of these weapons. The only United States have used the nuclear weapon against Japan in World War 2.
Most Dangerous Weapons

There are a large number of weapons in the world. Here we will only discuss the ten most dangerous weapons ever created in the history of man.
AN602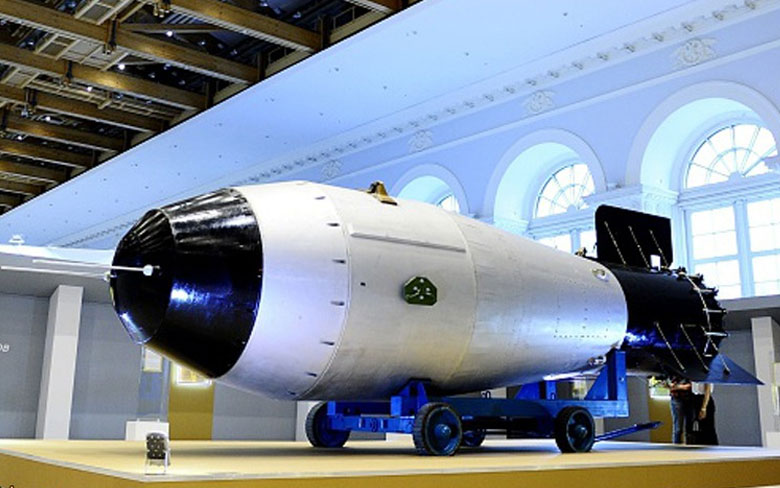 It is a type of hydrogen bomb created by the Soviet Union in 1961. It is the most destructive weapon ever made in the history of humankind. Many other symbolic and code names of AN602 are also used, such as Tsar Bomba, Ivan, Vaniya, etc.
This areal hydrogen bomb's mortality rate is 210,000,000,000, which is 4000 times greater than that of the Mark-3 bomb.
It is estimated that a cloud of dust and debris would go about 40 miles up in the atmosphere after a Tsar Bomba explosion. A single Hydrogen bomb is enough to destroy the whole planet Earth.
Fat Man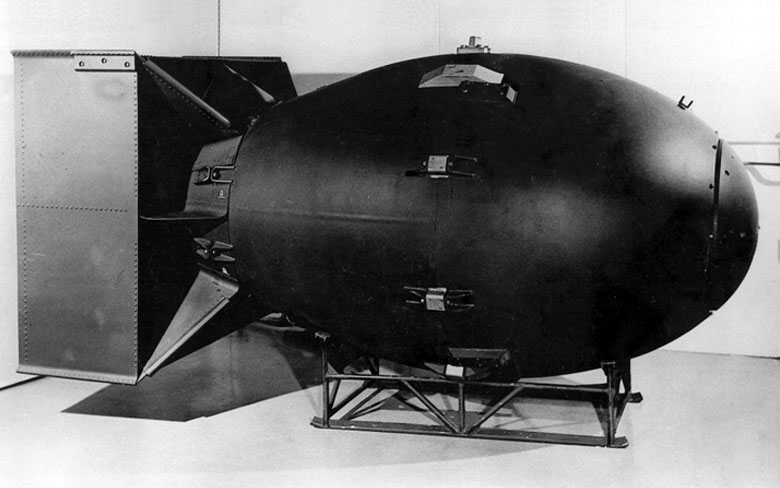 The United States originally designed it in the 1940s. It is a type of nuclear implosion bomb with a mass of around 4670 kilograms.
It consists of several masses of explosives around a central core of plutonium 239. It is the same bomb that the United States dropped on Nagasaki in 1945. Its destructive power is placed after Tsar Bomba and Little Boy.
MIRV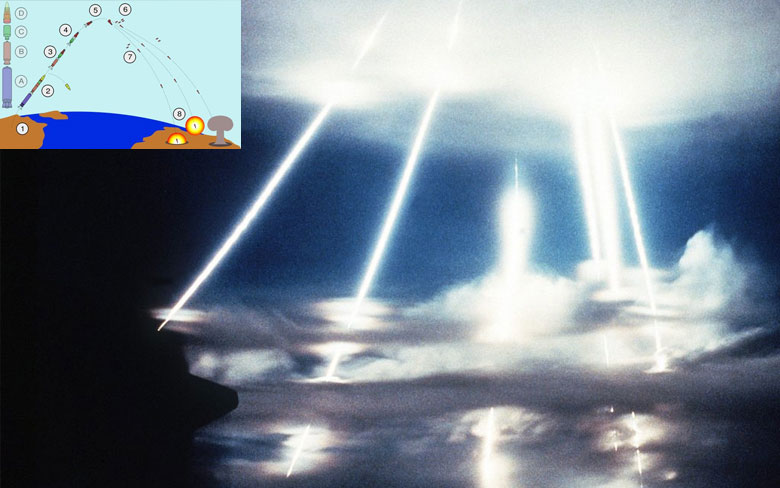 The United States developed it in the 1960s. It is a type of missile which has multiple-warhead to target different hotspots at the same time. Its efficiency is many times greater than the traditional one warhead missile.
Only six countries, including China, Pakistan, and the United States, created this missile to date. The small size and lower mass of MIRV also make it more attractive than others.
ICBM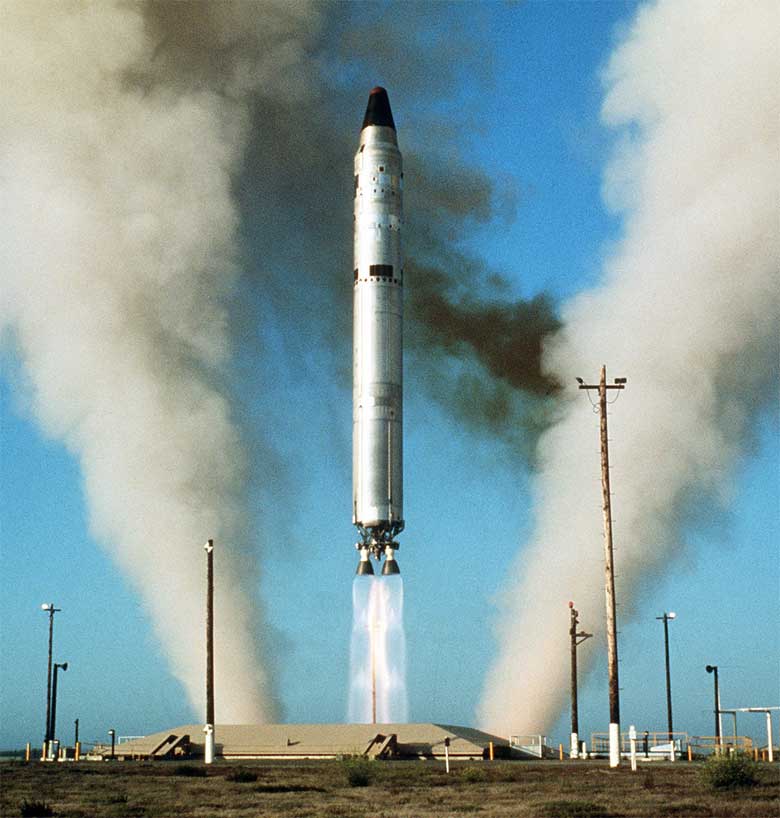 The Soviet Union originally developed it in the 1950s. It is a type of ballistic missile having a range of approximately 5600 kilometers, which can transport one or more warheads to its targets.
ICBM is more efficient and has a more diverse range of action than other ballistic missiles. It is more frequently used against the larger targets but not for, the smaller specified targets as smaller targets require more precision.
ATP (Aviation ThermoBaric Bomb Of Increased Power)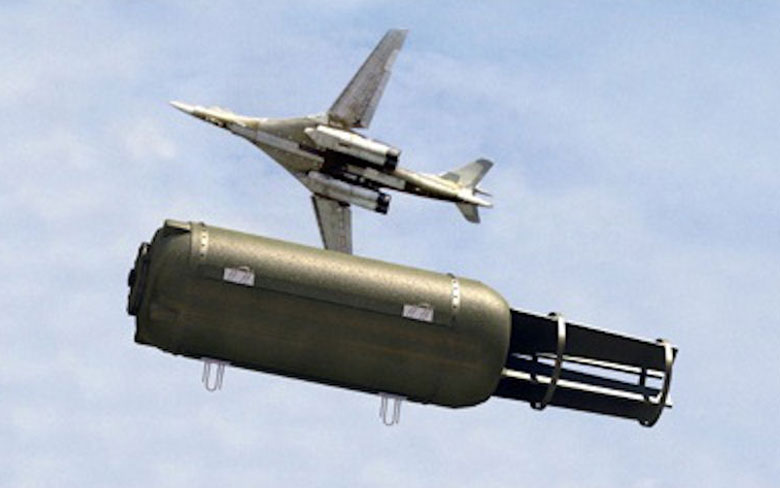 Russia developed it in 2007. It is a military aircraft used to drop bombs on the targeted hotspots.
It is also called "The Father of All Bombs." The effective range of action of ATBIP is approximately 300 meters. Thermo-baric bombs produce more prolonged, more sustained, and high-temperature impacts as compared to other explosive weapons. The mass of ATBIP is about 7100 kilograms.
Nimitz-Class Aircraft Carrier
The United States developed states in the 1970s, is the most significant and most dominant type of nuclear-based ten airplane carriers. Due to its nuclear-powered nature, this warship can withstand more than twenty years without any further fueling.
Its speed is more than 56 kilometers per hour. It occupies less space and is more efficient than other carriers. The estimated life span of the Nimitz-class warship is approximately fifty years.
Schwerer Gustav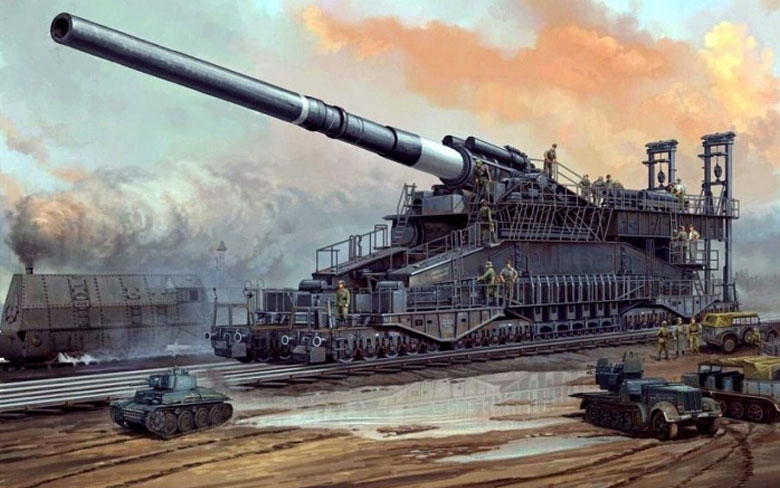 Germany developed this weapon in the 1930s and is a type of railway gun used in World War 2. It has the highest caliber and is the most heavyweight gun (1350 tons) ever used.
The rate of fire of the gun is about forty rounds per day. Krupp designs it for demolishing the French Maginot line forts.
Germans themselves destroyed the Schwerer Gustav to eliminate the danger of its capture by the Soviet Red Army near the war.
Flamethrower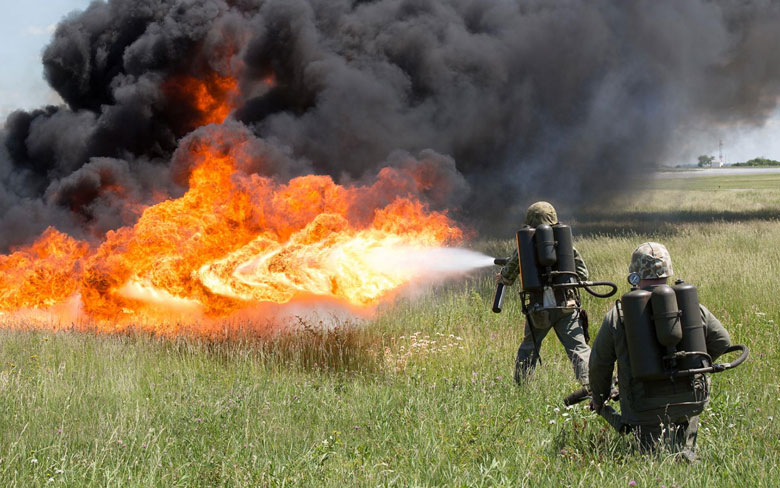 It is also known as zippo, formerly designed by the United States in the 1960s. It is a device used to throw fire in the form of an elongate channel controlled. They are used in World War 1 and World War 2.
Some flamethrowers use liquid fuel to make the fire channel, while others use gas as a flame source. The flamethrowers are also used in agricultural practices for clearing fields along with military uses. Both portable and vehicle-mounted flamethrowers are used.
DSR-50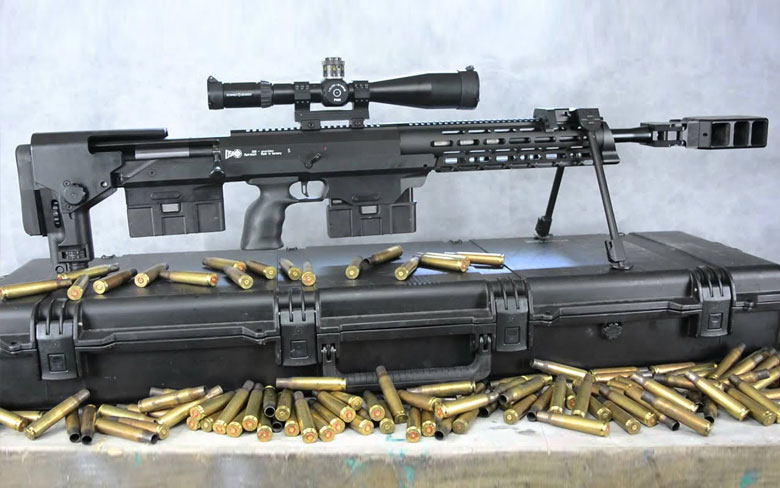 Germany originally developed it in 2003. It is an anti-materiel rifle. It is used to fire the 50 BMG large caliber round.
It has three round detachable box magazines. Its mass is approximately 10 kg, and its length is 1350 mm and 1230 mm, with or without blast compensator, respectively.
DSR-50 consists of a hydraulic recoil system in the buttstock and a muzzle brake. It creates a hole in the body of its target like a punching machine.
RPG (Rocket Propelled Grenade)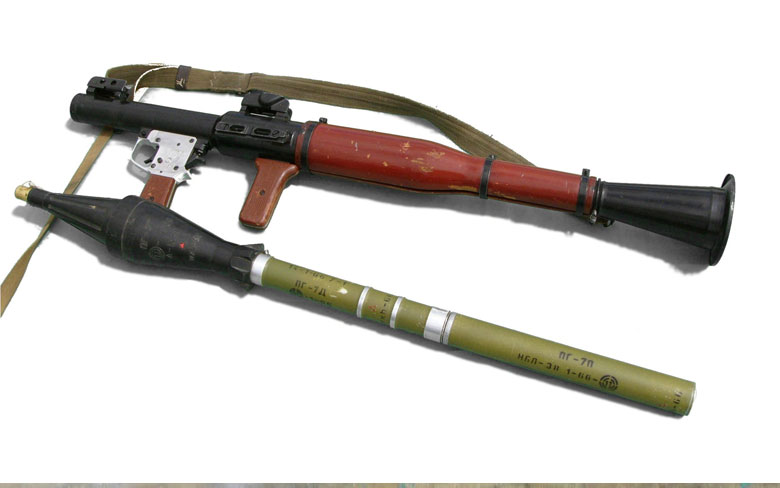 Initially, it was formed by Soviet Union in1960s. It is used to fire rockets from the shoulders to destroy tanks. A launcher and a missile having a warhead are the two significant parts of RPG. Rocket Propelled Grenade is the cheapest method of demolishing a multi-million dollar tank. So it is excellent trouble for armed vehicles and tanks.
Mujahideen of Afghanistan used this method against the Soviet Army. It was also extensively used to counter Americans in the Vietnam War.
Conclusion
The weapons, as mentioned earlier, are the most destructive in the world. All of them are created in the twentieth century. Not all countries are capable of manufacturing all these weapons.
Only a few countries can manufacture these weapons. These countries include the United Nations, the Soviet Union, Germany, China, Pakistan, and a few others.
These nuclear power countries have more protected boundaries than other countries. These weapons cause millions of deaths and considerable scale destruction in the past eras. But the conditions will be worse if the war between atomic powers happens in the future because of the more advanced weapons than past generations.