Suppose you are a pet lover or associated with the animal field or interested in studies of creatures other than human beings. You must know about the intelligence level and hierarchy in animals which is a fascinating subject.
Generally, it is perceived that humans are the only intelligent creatures on the earth, which is wrong. Researches have proved that animals are much smarter than we think about them. But the animal intelligence is hard to estimate as there may be many forms of intelligence. It may be communication skills, daily life problems, cleverness, ness, techniques, cooperation, or self-recognition.
Some birds are very good at using tools, some mammals display cognitive abilities, insects are seen solving complex problems by working together, and even cows possess emotions and concern about their future.
Here is the description of the Most Intelligent Animals in the world.
Most Intelligent Animals
Ravens and Crows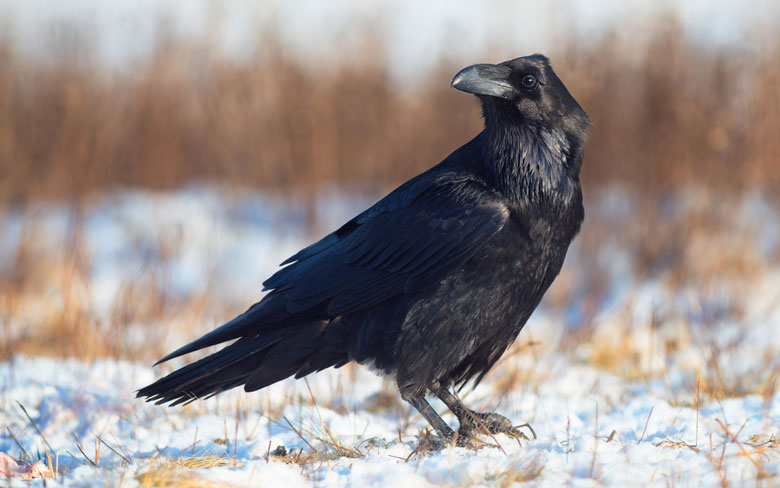 The whole family of Crows is assumed to be very clever. This group includes crows, magpies, ravens, and jays, etc. Mostly they aren't afraid of human presence, and with by born baffling intelligence, they can cause much trouble to humans.
Their exceptional ability to make nests and find food keep their intelligence unmatchable. They are very sharp at recognizing human faces and hiding their food from other birds and animals. Crows are considered one of the fewest species to make their tools and then use them. For example, they know how to grab prey by throwing pebbles and stones.
Gorillas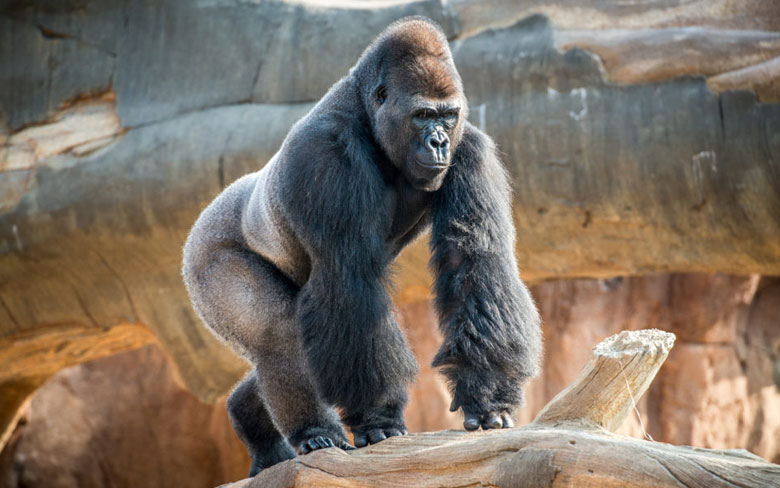 Like humans, gorillas are also primates. This family includes chimpanzees, gorillas, bonobos, and orangutans, etc. Some scientific theories reveal that humans have evolved from this family. Gorillas are also brilliant animals.
They have excellent communication power. Gorillas can make the original sentences to communicate with humans. Also, they can understand the use of symbols and signs to represent different objects. They are well skilled in making their own homes. They can efficiently learn from their surroundings.
Gorillas are also much proficient in using other tools for finding food and defending themselves from enemies. Results show their DNA similarity with humans.
Elephants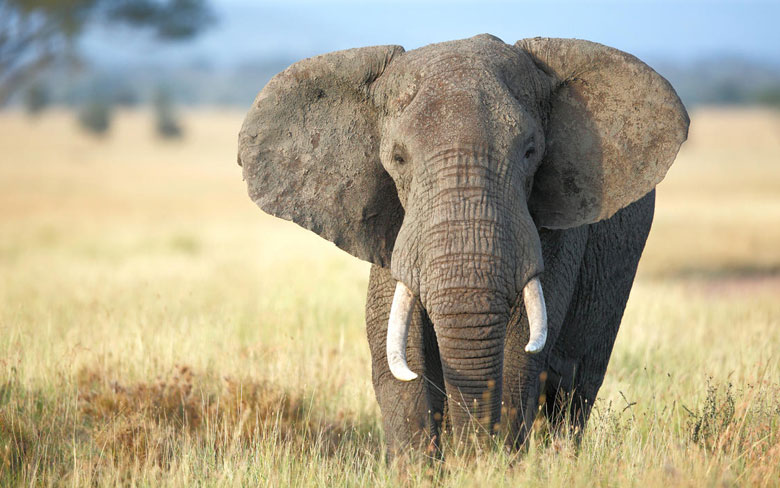 Elephants have the giant brain among all the animals in the world. The number of neuron cells in their brain cortex is almost equal to that of the human brain. Like other primates and birds, Elephants love to play. Elephants do possess extraordinary memories and can remember things perpetually. In general, they cooperate to solve the problems.
They strongly display the emotions like pain, joy, and happiness. Elephants love to socialize and can quickly learn from their environment. Not only can they recognize many sounds, but they can also mimic a wide variety of sounds.
Dolphins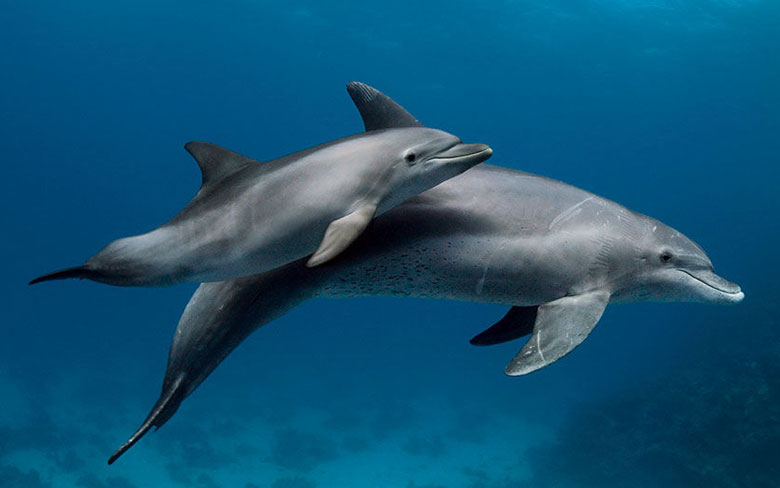 Among water organisms, Dolphins are considered the wisest and intelligent of all. They are featured with a powerful sense of hearing and smell. Relative to the body, a dolphin has a larger brain in its body.
Their brain is structurally more complex than that of the human brain. Human beings use them to solve many hidden mysteries in the ocean world. Dolphins are found expressive in emotions and also are capable of learning quickly from their surroundings. They have their brain working even in sleep to keep themselves aware of any threat. Dolphin is the only marine individual that has passed the mirror test of self-awareness.
Octopus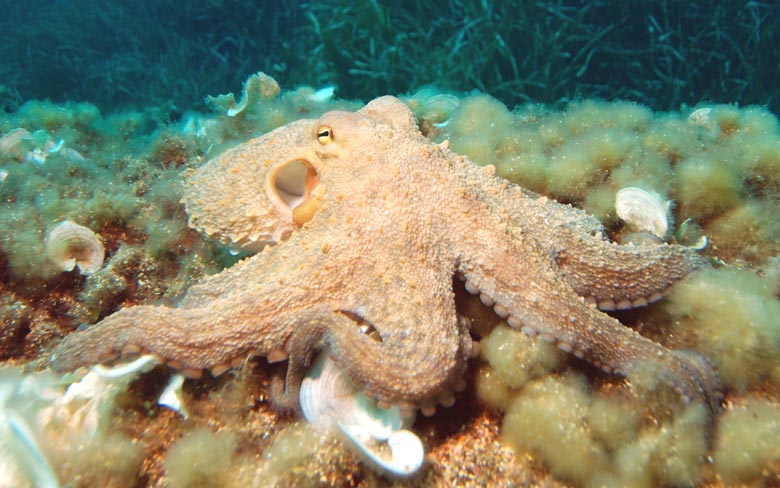 There are very few intelligent invertebrates. Octopus is the most brilliant of them. It possesses a large brain as compared to its body size. Its arms are full of neurons showing strong coordination within the body. They are very efficient in using tools.
Their ability to find enemies in surrounding and deceiving them with many tricks show their strong intelligence powers. Baby octopuses can learn quickly from adults. Whenever discovered by others, they immediately release a black fluid for their protection. Also, they are characterized by changing shapes and making shields around to avoid predators.
Pigs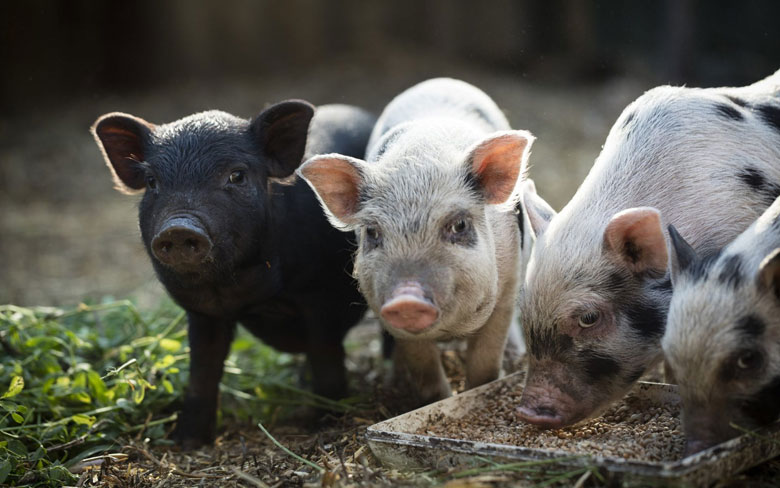 Pigs are considered as one of the most intelligent, social, and playful animals in the world. They are usually the parts of pet collection. An extreme level of cognitive power exists in their bodies. Pigs are exceptional at communication skills and can use more than 20 types of vocalization.
Habitually, they are spotless and keep their toilet places far away from their homes. The way they keep their social life active is fascinating. Pigs can trace their houses even at far distances. Some of them grow plants in an area of choice, paying a role in the transportation of seeds.
Ants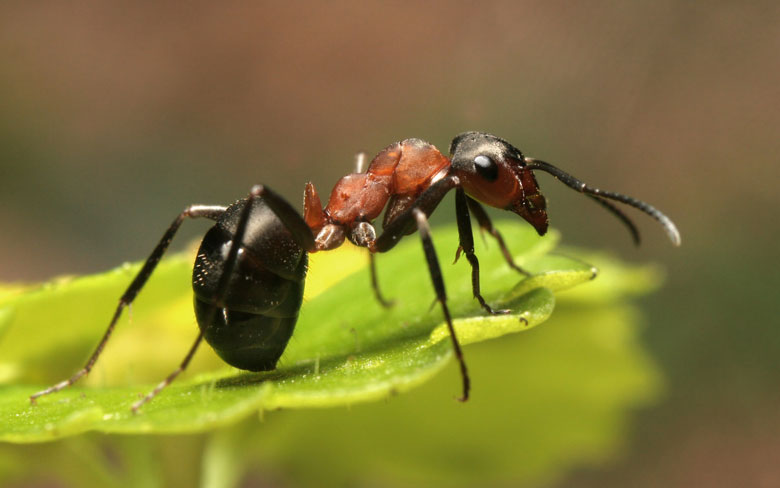 In the list of intelligent and mentally strong animals, Ants are among the top listed. Being very small in physique, they have a comparatively tiny brain. Ants are efficient in finding their food and tracing the ways. Almost 20 million years ago, they started farming. They cultivate fungus on the leaves and eat it. This process is known as fungus farming.
Ants have a modern way of living. They form well-organized colonies and have evolved unique ways of identifying strangers. Ants travel by following a chemical pheromone, released by the scout who is searching for food. It displays their intelligence.
Dogs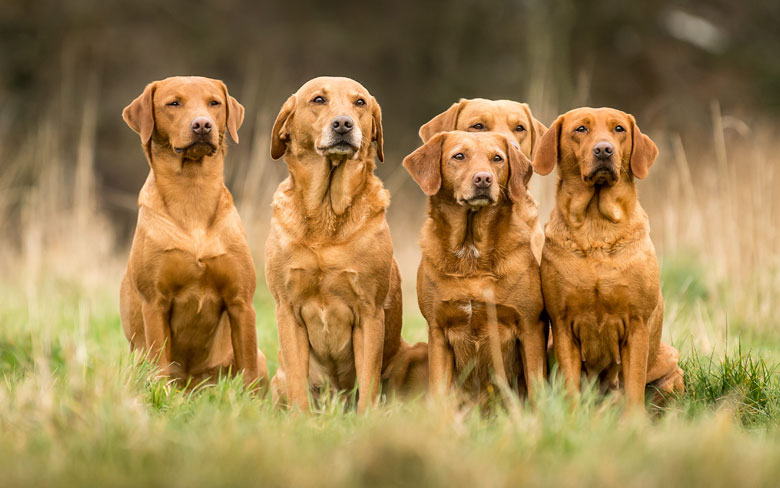 Dogs are brilliant animals. The intelligence of a dog is found comparable to the brightness of a two years old human child. They have exceptional tastes of smell and hear. They know how to protect themselves from enemies and have the best learning ability in the world.
They have a better understanding of the human world than any animal. Also, dogs are very proficient in locating homes from far distances. They show immediate responses to their owners. Also, they can recognize many types of scents.
Whales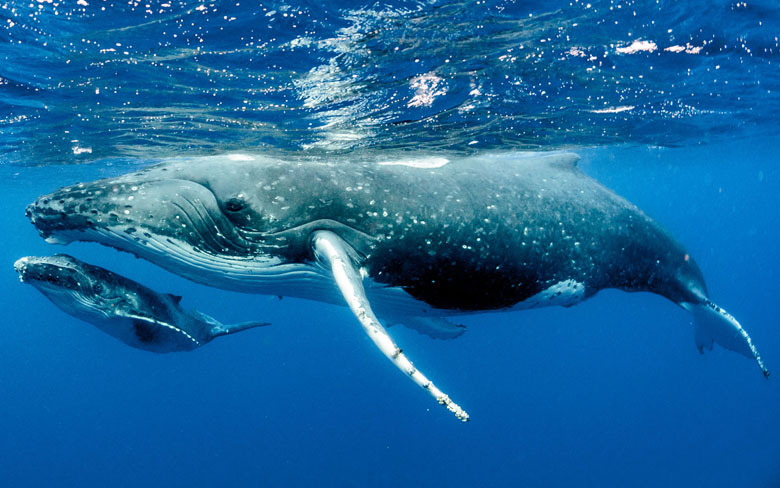 After dolphins, Whales are the second most intelligent animals in the water world. Whales are enormous. Therefore it is challenging to train them. Their communication skills and social behavior make them be treated as intelligent.
They communicate with one another with the help of producing particular vocal tones. They are characterized by mimicking the human voice also. A specific type of Sperm Whale possesses a larger brain than others members. They show a wide range of cognitive powers.
Parrots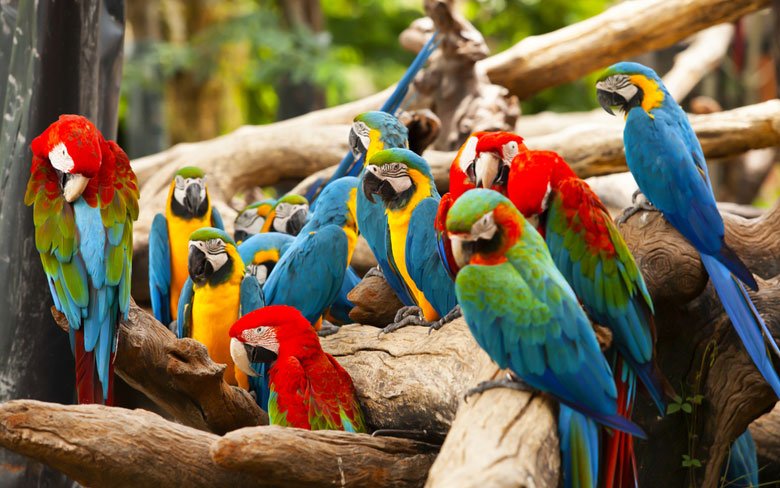 The most entertaining and loving birds having a variety of intellectual characters are Parrots. They are as intelligent, clever, and sharp as a human child. Parrots are very master at solving mazes and puzzles.
Parrots are ranked highest in terms of memory and mirror identification tests. A particular type of African grey Parrots can memorize even a whole language and then communicate with people. Their counting ability is also astonishing. Parrots can also mimic proficiently.
Conclusion
Conclusively, it is stated that animals are also the best creatures on earth. Though, most of their features are discovered. But with more research and use of technology, we can find as many qualities and can use them for the benefits of the land.
They are still serving humanity with their intelligence and unmatchable variant qualities. This world can be the best place for everyone to use special tricks in terms of animals.