When it comes to our hair, we should always go for a style that complements our facial characteristics. If you have a large nose and a long face, you may be unsure about what hairstyle to choose. For whatever reason, women tend to care more about having a large nose than men.
Nowadays, many girls with big noses choose rhinoplasty or other less surgical methods to reduce the size of their noses. For those of you who wish to shrink the size of your nose, here are a few things you may do. We'll offer some creative hairdos and hairstyles that will draw attention to your best features.
Choosing The Right Hairstyle
Don't worry if you have a long face and a big nose. You may experiment with several different haircuts and hairdos. The following are some examples of what you might try on you.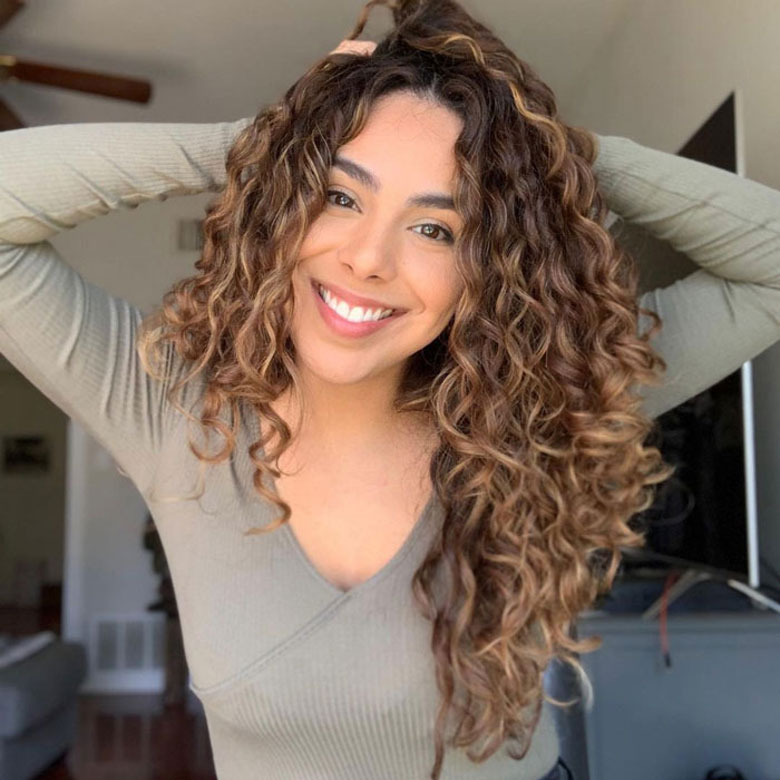 You may try with a hair-curler to hide your nose, and long face since the texture of your hair will accomplish it for you. Curling creates the appearance of fuller hair if you have thin or flat hair. If curls aren't your thing, go for big, long waves that can be pinned up.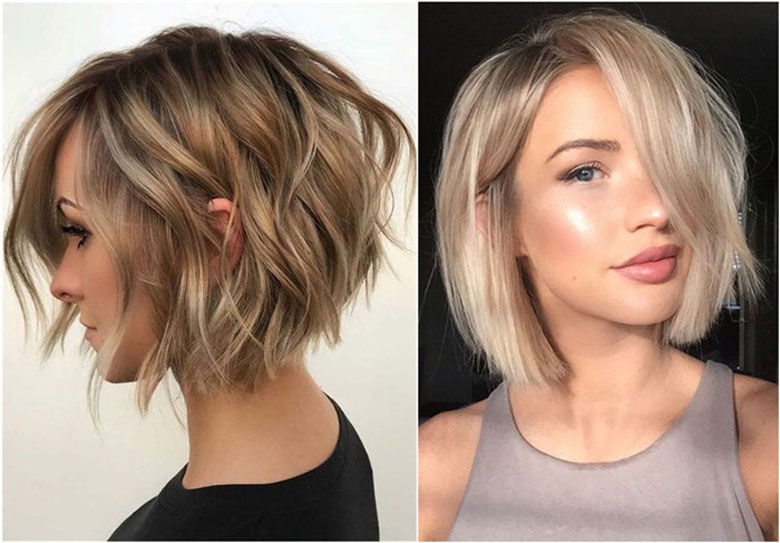 This is similar to short haircuts but focuses on wearing a bob to flatter a long face with a prominent nose. As a general rule, choosing a haircut is a personal decision, so consider not only your face and nose but also your whole physique.
For women with curved faces, the bob hairstyle is ideal. However, those with a delicate build may benefit more from an extended version. So, even though you require a bob haircut to match your long face and big nose, go with the length that best complements your body type.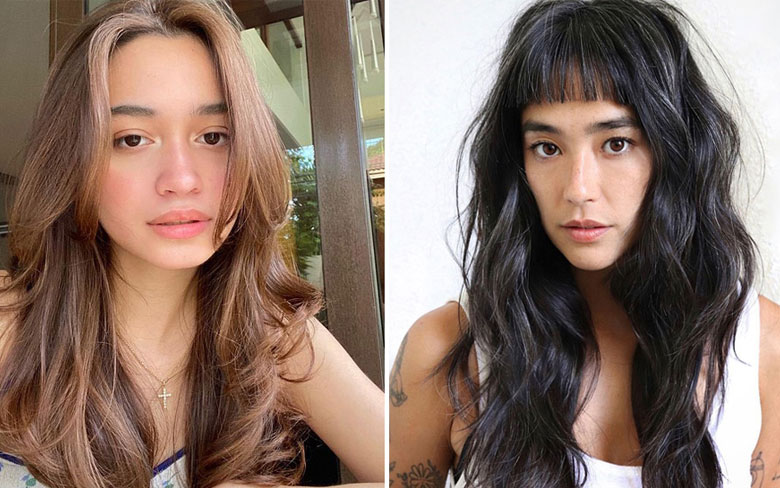 This haircut makes a big nose nearly undetectable, emphasizing the eyes and lips. Since it has a large, multi-level structure, it can cause any face to seem more beautiful while concealing whatever you don't want to show.
Highlights And Colored Hair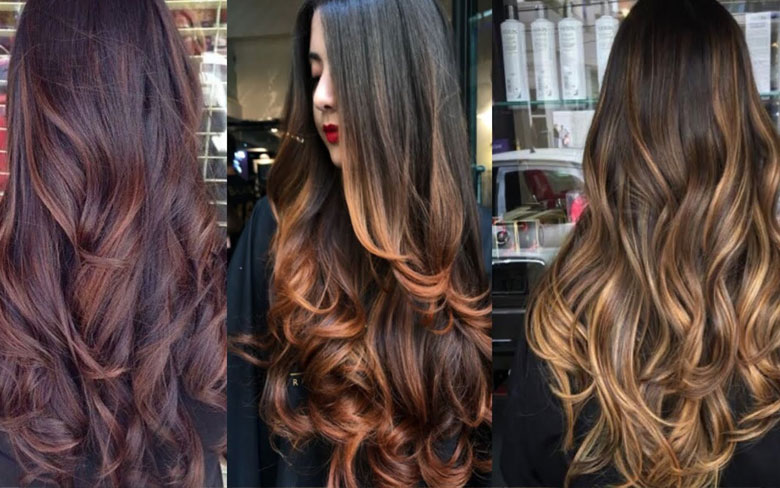 A person's hair color might have a role in drawing attention to the center of their face. You may want to choose lighter hair color or even highlights to make your nose look smaller. Having a hair color that reflects the sun's rays rather than attracts them is critical to your appearance.
You'll notice a change in focus from your nose to the rest of your face and hairdo as a result of this, making your face seem brighter. Hair colors like black, brown, and burgundy should be avoided. Light brown, wheat, ashen or blonde are better options.
Center-pivot Hairstyle With Long Wavy Waves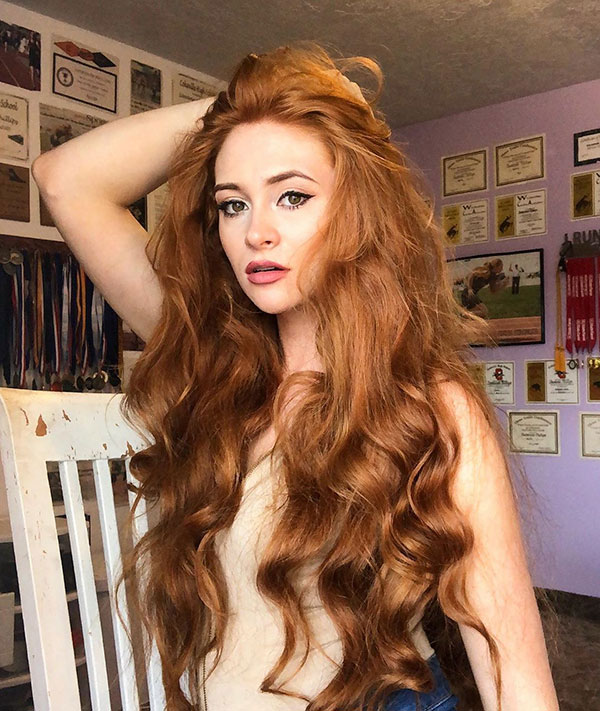 Beach waves parted in the center and covering the corners of your forehead are some of the most fabulous hairdos for long faces and long hair. Using a curling iron and then brushing out the curls for a finer, new appearance is all that is needed to accomplish these results.
Ask your hairdresser for a face-framing blonde balayage if you want to seem sun-kissed and summery.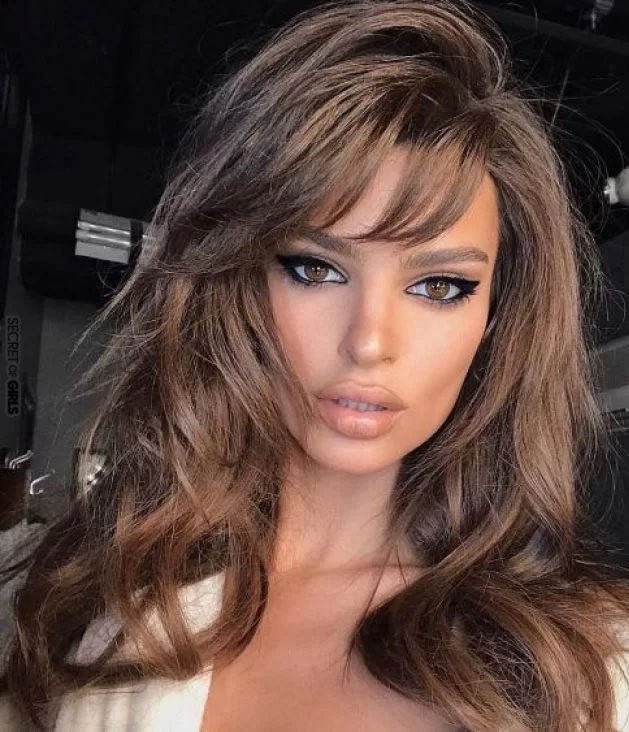 Now, we're getting near to the regular bangs that were previously mentioned. But if you have a large forehead and a long face, you'll want to pay attention to this specific rule. There is less attention on your forehead when you move your hair away from your face.
It hides the top part of your face by creating the necessary asymmetry in your appearance. Because of this, you may always experiment with side bangs if you want to change your look.
Hair Colors In Light Shades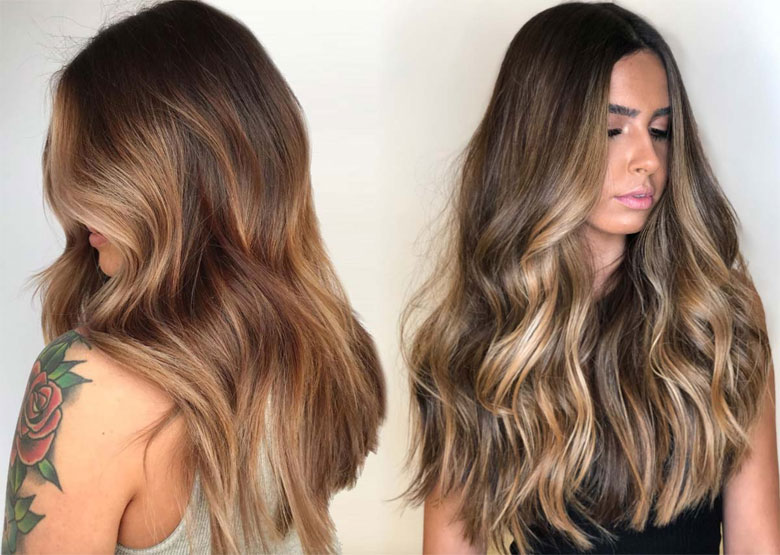 Light colors like ashen, golden brown, and wheat blonde are the most excellent choices for hair coloring. To make facial features seem milder, use light colors to soften the edges of the face, while darker colors will emphasize specific characteristics.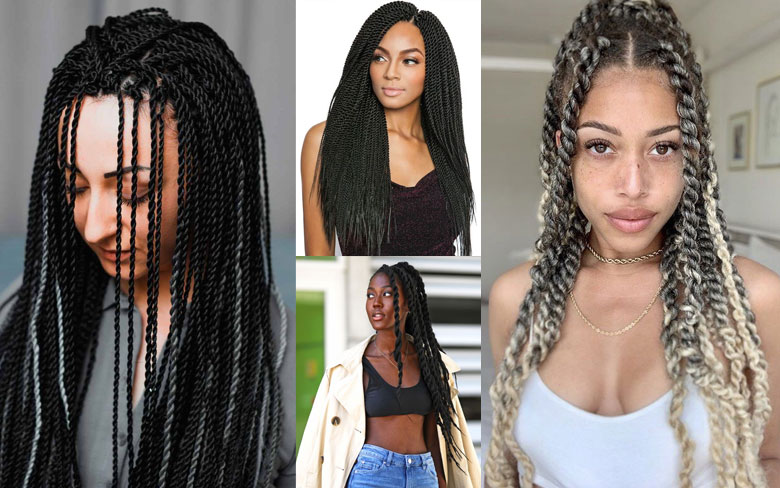 You may also hide your big nose by placing your hair in a ponytail or bun. Your hair should be parted into strands, curled slightly for a natural appearance, and then carefully teased towards the back of the head to get it looking its best. You may form a high ponytail or a sloppy bun to finish the look, but leave out some strands to fall over your face.
Related post
Things To Remember
If you have a large nose and a flat face, there are several things you should bear in mind while having your hair trimmed.
Make sure you don't overdo it on the top part of your face while being styled. Unless you're doing anything really high-maintenance like a ponytail or a bang, this suggestion applies to you.
Consider the pros and cons of short hairstyles before making a final decision. While attractive, many pixie-style hairstyles will not help to reduce the appearance of a big nose. Only go for a super-short cut if you're okay with displaying your whole face.
In most cases, a straight or blunt haircut would be ideal, especially with waves in the forehead region. One-third of the facial length is a minimum need for bangs.
If you're a lady with naturally curly hair, you can let them grow long enough to frame your face. Adding layers at the very end will allow you to take this hairstyle to the next level.
Conclusion
If you've gotten anything out of it, we'd love to hear it. Try to remember these tips the next time you decide to get a haircut. Your hairdresser can help you figure out which style looks best on you.
Finally, we'd want to urge our readers to accept their inherent attractiveness and their distinct nose. Women with prominent noses include some of the world's most gorgeous actresses, models, and singers.
You are who you are because of your nose and other facial traits; don't let society tell you to cover them with a hairdo you don't like. You'll be able to take on any hairstyle after you've come to grips with all of your characteristics.